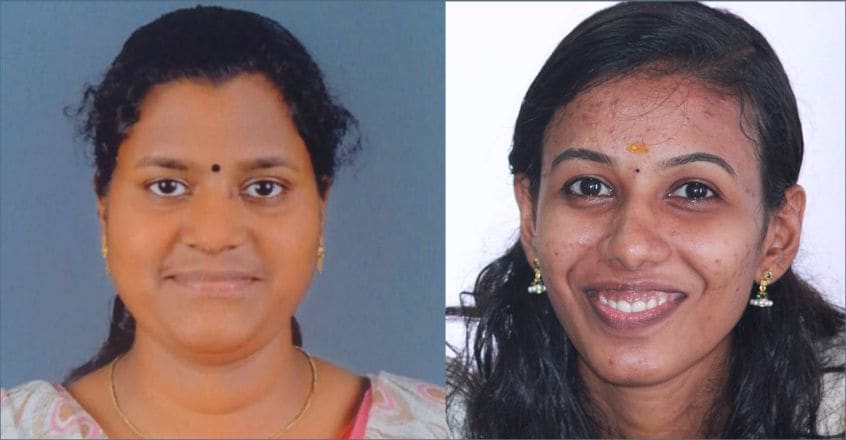 They will, in all probability, don the prestigious Khakhi uniform of the state police - two young women have come first on the PSC rank list for civil police officers. 
The achievement turns out to be all the sweet as they stayed ahead of other two lakh applicants. 
A S Arya from Vembayam in Thiruvananthapuram and M G Siji from Perumbavoor in Ernakulam. Siji secured the first place in written examination with 73 marks while Arya secured 64.33 marks in the examination added her 'sports weightage' of 24.25 marks to it. She was on the Kho-Kho team which won the gold in the national event in Goa in 2010.
Arya completed her BTech in Civil Engineering from the College of Engineering Thiruvananthapuram and is now an under-training constable with the Railway Protection Force (RPF) in Tiruchirapally. She is also on the company/board/corporation rank list for assistants. She but intends to take up the police constable job. Her parents are Sekhara Pillai and BP Ajitha. Her elder sibling, Akhila, is a nursing officer in the Army. 
Siji's tale
There are 10 candidates ahead of Siji in terms of 'weightage marks' secured for sports and NCC. Earlier, she had secured the fifth rank in the beat forest officer post of the Kerala Forest Department. She is also on the rank lists for an assistant prison officer, company/board/corporation assistant, and higher secondary lab assistant. 
Siji, who did her BA in Economics from UC College, Aluva, is preparing for tests to other posts including that of sub-inspector of police. 
Siji is the daughter of Gopi and Kamala. Her sister Sini is a CA student. She said covering the entire syllabus was crucial. Also, solving model and previous papers too helped, she said. She depended on a variety of publications for her preparation.