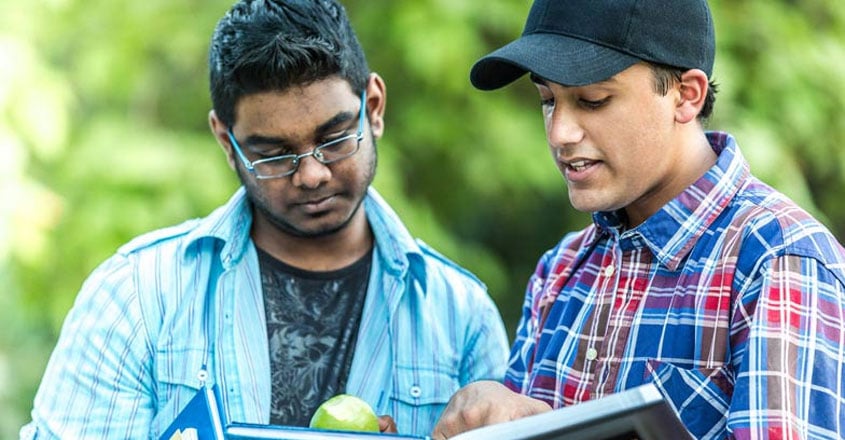 Thiruvananthapuram/New Delhi: About 75 to 80 per cent students wrote the National Eligibility-cum-Entrance Test (NEET) in Kerala on Sunday, as per the data from various districts. This is lower than in the previous years' average attendance.
COVID-19 fears and travel hassles are believed to have led to the drop in attendance for the medical entrance exam. Though 16,400 students had registered for the NEET in Thiruvananthapuram district, only 12,757 appeared for the exam, i.e., over 3,600 students did not write the test.
A total of 1.15 lakh students had registered for the NEET in Kerala.
Union Education Minister Ramesh Pokhriyal said that about 85 to 90 percent students appeared for the NEET across the country. 
Students from various centres said that the exam was relatively easy.
The exam was conducted at centres across the country, while strictly adhering to the COVID-19 protocol. 
Special rooms were allotted for students with symptoms such as cold, cough and high temperature. However, most of the districts did not have to use these rooms.
A student, who was to write the NEET at the Fatimagiri School in Nilambur of Malappuram, had tested positive for COVID-19.  But the student did not appear for the exam after the National Testing Agency (NTA) gave an assurance that another opportunity would be given on a later date.
Three exam centres in Malappuram and Kollam districts had to be changed. But this did not cause any confusion and the exam was held smoothly.