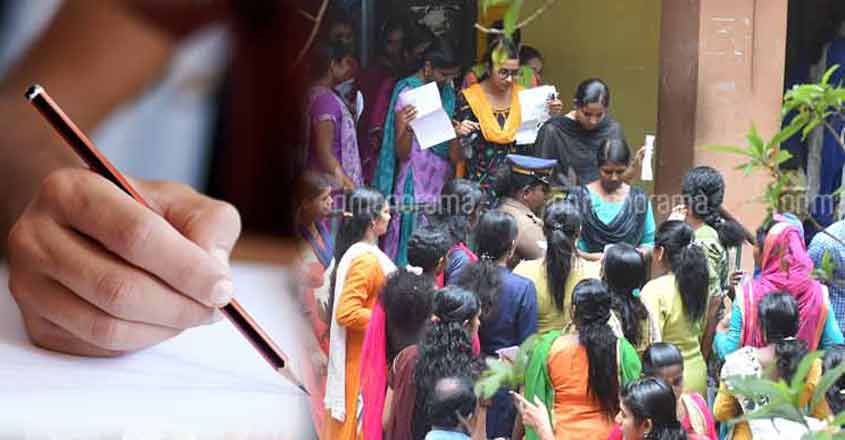 Thiruvananthapuram: The Public Service Commission (PSC) has decided to allot centres for the Kerala Administrative Service (KAS) exam, to be held over two days, in all districts. The PSC meet arrived at the decision due to the COVID-19 crisis.
The PSC will also request the government to set up at least one special centre in a district for candidates who have been tested positive for COVID-19.  
Interviews announced
The PSC has meanwhile decided to conduct interviews for filling up several posts. They include those of: architectural assistant in the PWD department (recruitment from the employees); high-school teachers in Alappuzha and Thrissur districts (for Arabic language from Ezhava, Thiyya and Billava communities); part-time high school teacher in Kannur district (for Urdu from Scheduled Castes); part-time high-school teachers in Thiruvananthapuram and Kozhikode districts (for Arabic from Scheduled Castes); and part-time high school assistant in Kannur district (for Sanskrit from Muslims).
The short list will also be published for the posts of general physiotherapist and assistant surgeon (Scheduled Tribe) in the health department, motor transport sub-inspector in police and junior instructor (surveyor - Scheduled Tribes) in the industrial training department.
The list of probables will be published for the posts of draftsman (civil grade-2) in SIDCO, LD clerk (Scheduled Tribes) in various departments in  Kannur and Palakkad districts, and metre reader/spot biller in the electricity department.
The OMR test for typist-clerk (grade 2) in Malabar Cements will also be conducted. The rank list for the telephone operator at the KSFDC will be published.
Written exam postponed
The PSC test for the post of assistant professor in Chemistry in the college education department, scheduled to be held on January 8, 2021, has been postponed to January 18.