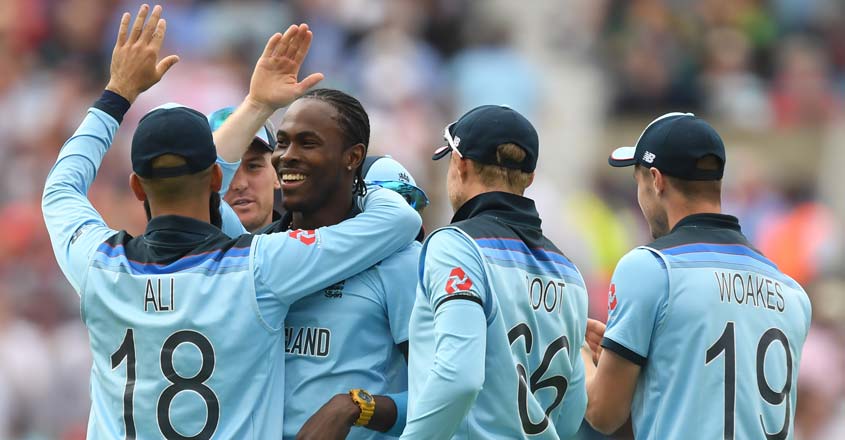 Cricket World Cups have a history of commencing with some shock results. In 1983, India made the cricketing world rub their eyes in disbelief when they shocked defending champions West Indies in the first match. In 1987, it was the turn of Australia, then a rank outsiders, to upset India. Aussies found themselves at the receiving end in 1992 when co-host New Zealand sent them scuttling to a defeat in 1992. In 1996, England lost their opening encounter to New Zealand while in 2003, hosts South Africa went down to the West Indies in the tournament opener.
The 2019 World Cup did not throw up any major surprises during the first week barring Bangladesh's stunning win over South Africa. England had an easy outing against South Africa, raising hopes among the supporters of the host nation that this would be their tournament. The West Indies made mincemeat of Pakistan, winning the match with surprising ease which brought back memories of their halcyon days at the top. New Zealand thrashed Sri Lanka by the largest margin possible - 10 wickets, while Australia won their outing against Afghanistan with the ease expected of them.
Tahir's distinction
The first player to enter the record books during this tournament was Imran Tahir, the 40-year-old leg spinner from South Africa. He became the first spinner to bowl the first over in an innings in a World Cup match when his skipper Faf du Plessis handed over the ball to him when South Africa opted to field against England. Since this happened in the inaugural tie, Tahir can also lay claim to the record of becoming the first ever spinner to bowl the first ball of a World Cup! Tahir struck with his very second ball when he had Johny Bairstow caught by wicketkeeper Quinton de Cock to give his side a flying start. But neither Tahir nor South Africa could capitalise on this initial breakthrough as Jason Roy and Joe Root batted carefully and laid the foundation for a tall score that saw them through.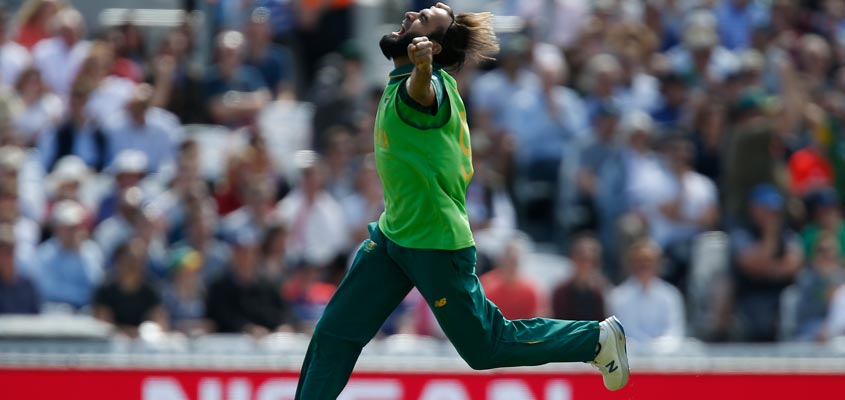 Tahir opening the bowling for South Africa was a surprise as the side boasted of a pair of fast bowlers in Lungi Ngidi and Kagiso Rabada. This brought back memories of the first time that a spinner was employed to bowl with the new ball in a World Cup match. In the inaugural match of the 1992 edition, New Zealand skipper Martin Crowe surprised everyone, including his own teammates by asking Dipak Patel, an off spinner of Indian origin, to bowl the second over, after Chris Cairns opened the attack. New Zealand had batted first and as their innings was under way, Crowe suddenly asked Patel to turn his arm over with the new ball in the nets adjoining the ground. Patel thought that this was a curious decision, but did as asked by his captain. He was also taken aback when Crowe threw the ball at him after Cairns finished the first over. Anyway Patel struck a good length straightaway and bowled a tight spell. More importantly, this move confused the Aussies and threw them off guard and they lost the match that could have won easily, by a margin of 37 runs.
Crowe did not employ this strategy in the next game, but got back to using Patel to share the new ball from the fourth match onwards. The bowler, on his part, grew in confidence and effectively shackled the opening batsmen of opposing sides despite the field restrictions being in place when he bowled the opening overs. The acid test was in the match against India, whose batsmen were considered to be the best players of spin bowling in the world. K Srikkanth, the mercurial Indian opener was renowned for his big hitting in the early overs, took Patel on, but could only manage to lob a catch to long on. After that there was no looking back for Patel as batsmen of all opposing sides decided to give him due respect and waited patiently for him to finish his quota of overs! Incidentally, Patel did not make much of an impact as an off spinner outside the World Cup arena, finishing with only 45 wickets in the 75 One-Day International (ODI)s that he played.
Apart from this piece of statistical highlight, the first few matches of this World Cup has seen the reemergence of fast bowlers. Ian Chappell had remarked in the run up to the championship that teams with more balanced bowling attacks stood a better chance of winning the trophy. He had singled out England and India as the sides that possessed attacks that carried more variety and depth. England showed that they had with them a new fast bowling sensation in Jofra Archer, who ripped apart the South African top order. A vicious bouncer struck the experienced Hashim Ama flush on the grill of the helmet forcing him to retire. This was followed by the wickets of Aiden Markram and du Plessis, blows that pinned South Africa on to the ropes. He later came back for a second spell and dismissed half-centurion Rassie van der Dussen to end up with three wickets off seven overs, one of which was a maiden, conceding a mere 27 runs.
Russell's fiery spell
Andre Russell, who is better known for his big-hitting exploits, showed his mettle as a fast bowler when the West Indies took on Pakistan. He bowled only three overs, but each of those eighteen balls were delivered at a scorching pace that had Pakistani batsmen scurrying for cover. He used the short ball effectively and picked up two wickets, conceding only four runs. Though Oshane Thomas, another fast bowler, had more wickets to show (four), there were no doubts in the minds of anyone that it was Russell's spell that pushed Pakistan on to the back foot, from where they could not recover.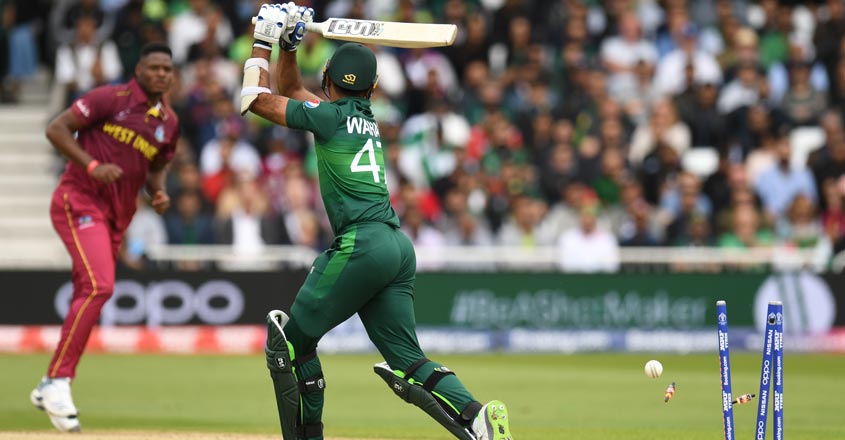 When New Zealand put Sri Lanka in to bat after winning the toss on a green top at Sophia Gardens, Cardiff, it was obvious that they were looking to their fast bowlers to deliver the goods. And the quick bowlers did not let them down, running through the Sri Lankan batting line-up to dismiss them for a paltry total of 136. Matt Henry and Lockie Ferguson picked up three wickets each while Trent Boult, their main bowler could bag only one. Once again, the fast bowlers dictated the terms in no uncertain manner and the Sri Lankan batsmen barring their captain Dimiuth Karunaratne did not have any answer to the thunderbolts unleashed on them by the Kiwi quicks.
The common thread that runs through these matches is the dominance of fast bowlers over the proceedings that contributed directly to the success of their respective sides. These speedsters bowled flat out, consistently touching speeds exceeding 90 miles per hour and used the short balls liberally and effectively. In fact Russell admitted to have bowled 16 short balls in his three over spell! Batsmen were hit on their helmets and had their confidence shaken up badly resulting in they playing loose shots in panic to end up losing wickets. This is certainly a far cry from the manner in which Alvin Kallicharan took on the bouncers hurled at him by Dennis Lillee in 1975 World Cup when, batting without helmet and chest guard, he repeatedly hooked and pulled the short balls to the fence. The fall in quality of batsmanship when confronted with fast short pitched balls has been evident so far.
Challenge for Indian batters
These developments also pose a huge challenge for the Indian side scheduled to take on South Arica in their opening match on Wednesday. Incidentally, South Africa have already played two matches and are desperate for a win. It is unlikely that they would repeat the mistake of placing reliance on a spin bowler while playing against India. If the pitch at Rose Bowl stadium at Hampshire is fast and green like the wickets on display till now, then Indian batsmen would have a tough task at their hand. A fit-again Dale Steyn, Ngidi and Rabada are capable of hitting the deck at speeds exceeding 90 miles per hour consistently and would not hesitate to challenge the batsmen with short balls aimed at their bodies. India would need their top order comprising Rohit Sharma, Shikhar Dhawan and Virat Kohli to fire on all cylinders to tackle this trio and give a good start that can be built upon by the batsmen who follow them.
The matches so far have belied the pre-tournament predictions that pitches would be full of runs and might favour spin bowlers. These are still early days and the nature of pitches and playing conditions would change once the second half of the summer, which is known to be warmer and drier, commences. Similarly, the matches would become more keenly and closely-fought once the teams find their groove and get into their full stride. Hence the spectators would get to experience some edge-of-the-seat entertainment and exciting finishes during the coming weeks.
The Indian cricket fan expects nothing less than a win every time the national side steps on to the field. Carrying the burden of expectations of the entire nation is an arduous task and the side needs all our prayers and good wishes to perform at the full potential on the largest stage that cricket can offer. Here is wishing Kohli and his boys all the good luck and success against South Africa.
(The author is a former international umpire and a senior bureaucrat)