The Kolkata native accused of setting fire to the Alappuzha-Kannur Executive Express on June 1 was frustrated because he couldn't earn enough from begging.
IG Neeraj Kumar Gupta told mediapersons that the investigation has not revealed any other motive other than the accused's 'agony'.
Prosenjit Sikdar, who is in custody for the crime, is the sole accused, the police officer said.
Sikdar hails from South 24 Parganas in West Bengal and has worked at hotels in Kolkata and Mumbai.
"For the last two years, he was a beggar and used to go everywhere. But he could not collect any kind of money. He was under mental trauma and because of that he has done this act," said IG Gupta.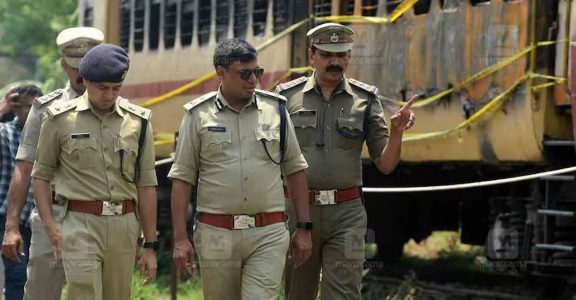 The police officer said that they believe the accused did not use any inflammable material. "He is a habitual smoker and carries a matchbox, so he used a matchstick to burn the train."
The police have also not found any connection between Sikdar and Shahrukh Saifi, the Shaheen Bagh native who had set a fire inside the same train at Elathur on April 2.
Sikdar told the cops that he has visited Kerala before. "He said he went to Ernakulam but we will have to verify that," said IG Gupta.
A Railway staff first saw the fire at 1.25 am and within ten minutes, a Fire and Rescue team arrived. They doused the flames within an hour.
A disaster was averted as there was a fuel storage unit of BPCL hardly 100 metres from where the train was halted. But coach no. 17 of the train was fully destroyed.
No casualties were reported as the train had been halted at a yard outside platform no. 3 of the Kannur Railway Station.