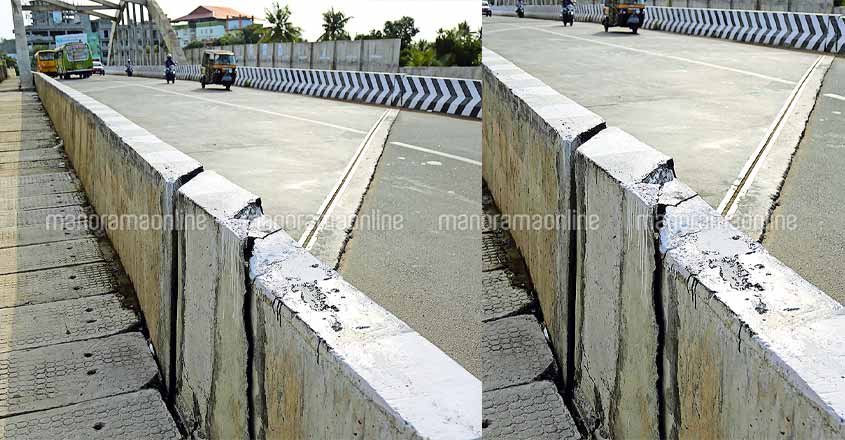 Kottayam: Several roads across Kerala are slowly exposing their true condition as rains lash the state. From north to south several roads are in a poor condition.
The area where both the approach roads merge with the newly built Nagampadam bridge in the heart of Kottayam town has already sunk within a fortnight since the monsoon commenced. The approach road from Meenachilar side has sunk 5 cm, while that from the Kottayam town has gone down by 3 cm.
Besides, cracks have appeared on the concrete wall on the road from the Meenachilar side. The height difference between the approach road and the bridge is clearly visible.
Due to the height difference, vehicles get a severe jolt when they enter the bridge and exit. Vehicles coming from the north on the MC road are the most affected.
The Railways is responsible for the construction and maintenance of both the bridge and the approach roads. The railway engineering department has confirmed that the approach road has sunk. But this has not affected neither the bridge nor the main roads.
The approach roads were built using 18,000 cubic meter soil. When the load increases it is natural that the area where the road merges with concrete bridge will sink.
The railway authorities said that the issue will be fixed soon.