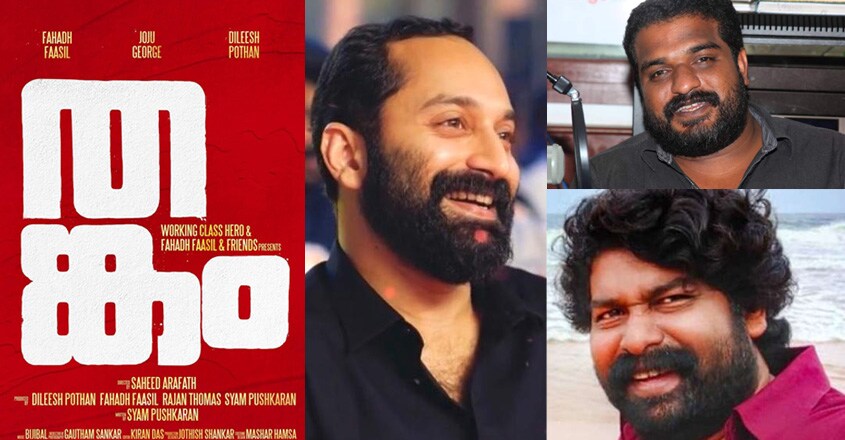 After Kumbalangi Nights, the team has announced their next titled 'Thankam'. While the movie will be produced by Fahadh Faasil and Friends with Working Class Hero, the film will be helmed by Saheed Arafath.
Saheed had earlier directed 2017 movie Theeram.
The film is scripted by Syam Pushkaran who last wrote the screenplay for Kumbalangi Nights.
The film will see Fahadh Faasil, Joju George and Dileesh Pothan as the lead.
While music will be done by Bijibal, the cinematography will be by Gautham Shankar.
The movie slated to hit screens by 2020.