A personality with no airs and inhibitions, Jayaram is one star whose name tops in every Malayalee's list of favourite actors.
Often tagged as one of the most versatile actors of Mollywood industry, Jayaram has always managed to impress us with his evergreen films. And now the actor is all set to appear as the protagonist in horror thriller Aadupuliyattam directed by Kannan Thamarakkulam.
When Onmanorama caught up with the celebrated star, Jayaram made no hesitation to talk to us in the midst of busy shooting schedules. Excerpts from the interview:
Aadupuliyattam – Horror by treatment
Basically a horror thriller, Aadupiliyattam does not have horror elements like the usual ones. The story or rather the way of treatment is what makes the movie different. Since I have already worked with Kannan in Thinkal Muthal Velli Vere, I knew him quite well and when he narrated the movie to me, I felt this has something more to offer. The script is basically what attracted me.
The movie, which will be simultaneously released in Malayalam, Tamil and Hindi has veteran stars like Om Puri, Remya Krishnan and Sampath on board.
Music by Ratheesh Vega is yet another highlight of the movie. He has invested a lot of time and hard work with this project.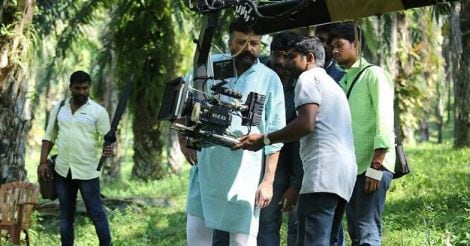 Jayaram on the sets of 'Aadupuliyattam'
Switching to a new look
In the movie, I play the role of Sathya. Sathya and his friends goes to a place where he realise that he had a past and that forms the crux of the movie. Intrestingly next movie is titled with the same name Sathya.
Initially Kannan told me that he wanted a different look of mine in the movie and that's when Kalidas suggested for a salt and pepper make-over.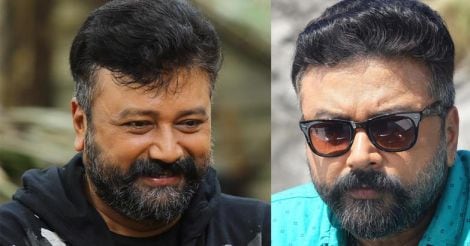 It was son Kalidas who suggested Jayaram for a make-over
New bonding with Om Puri
While Kannan expressed his desire to rope in Om Puri with a pivotal role in the movie, the team wondered it would be possible. The director sent him across the script and the very next day came, Om Puri sent him a positive reply and we all were overjoyed. Om Puri will be seen in the role of a godman in the movie, a role that could have been best portrayed by Thilakan chettan from Malayalam industry if he was alive.
Before Om Puri joined for shoot, his close friends had told me that he doesn't make friends easily and going by his rough looks, we thought someone of his stature would have a starry air. On the contrary, we had a blast shooting for the film.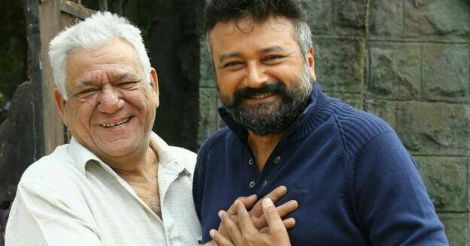 Jayaram with Om Puri
During the shoot, an incident happened and I kept on teasing him with that. The place where we were shooting had many monkeys and one fine day Om Puri was spotted giving biscuits to the monkeys and suddenly one particular monkey leaped on him. The funniest part was that he didn't knew that I was watching him, shooting the entire thing on my phone. I teased him saying I will put the video online and make it viral. I think it's a blessing to act with someone of his calibre in a Malayalam movie. Before leaving the sets, he said that it was the liveliest team he had been part of in the recent times.
Shifting from family roles
Yes, it's true that most of the films that I have done are family oriented subject. May be it's because of my image among public I don't know, but whenever directors like Sibi Malayil and Rajasenan come up with a family subject, the first person they approach will be me.
I was a mimicry artist and I always enjoy making people laugh. Well, for me, be it family entertainers or horror, my prime concern is to make audience happy.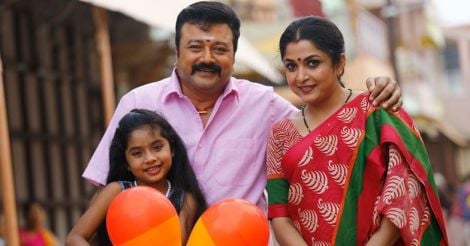 A still from the movie
'New-gen' comedy
I think I am not the apt one to comment on such things but I feel the tastes of audience are changing and so are today's films. Change is inevitable and Malayalam cinema is witnessing good and positive changes.