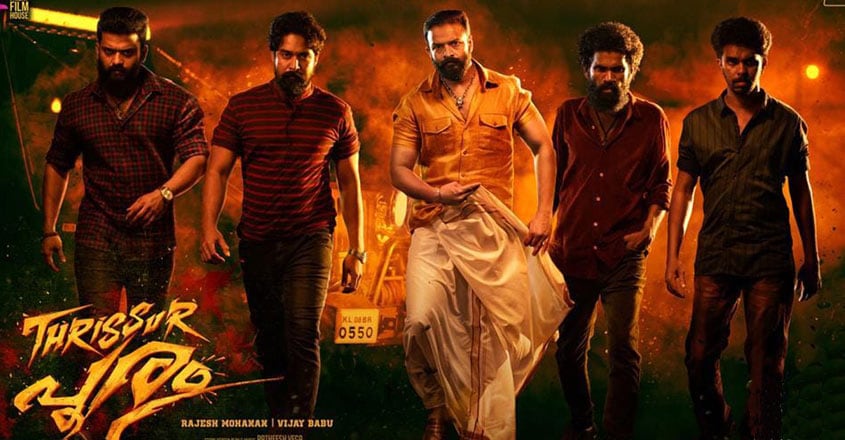 Thrissur Pooram starring Jayasurya in the lead role is a mass action thriller that is creating ripples in the theaters. Just like the real pooram, the grand festival of Thrissur, this movie too is electrifying and entertaining. Jayasurya has made his perfect transformation as the mass hero of this action thriller. Many audiences hail Thrissur Pooram as one of Jayasurya's finest action movies that have hit the screens.
Though the Malayalam cinema has, quite a few times, dealt with the notorious gangsters of the Mumbai underworld or the gang wars in Kochi, this is for the first time that such a movie is based in Thrissur, the land of temple festivals and overwhelming sale of gold. After the blockbuster action comedy movie Aadu 2, Jayasurya and Vijay Babu have united for Thrissur Pooram which is a mass action thriller.
Action and dialogue
Thrissur Pooram has ample doses of thrilling action sequences and punch dialogues that would keep the audience on the edges of their seats. The brilliant background score adds intensity and tension to the action scenes. RD Rajasekhar, noted cinematographer from the Tamil industry, has done a fabulous job by capturing the beauty of Thrissur and the gravity of the scenes in the most amazing way.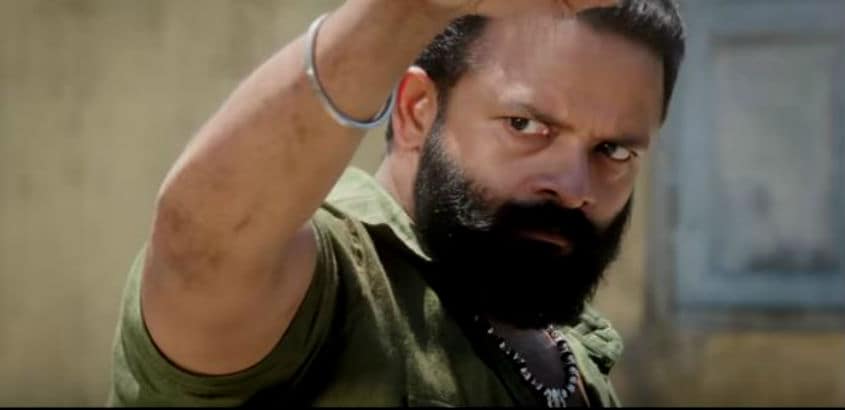 The film traces the transition of young Giri, who lands behind the bars due to some reasons at childhood itself, into a fierce goon called Pullu Giri. It is when he leads a peaceful life that circumstances take him into undesired territories.
The movie beautifully captures the unexpected romance that happens in Giri's life and how it changes him. Though he tries to stay away from his old life, he is drawn back into it when his friends land in trouble. Giri's determination to protect his friends is what makes this movie a complete action entertainer.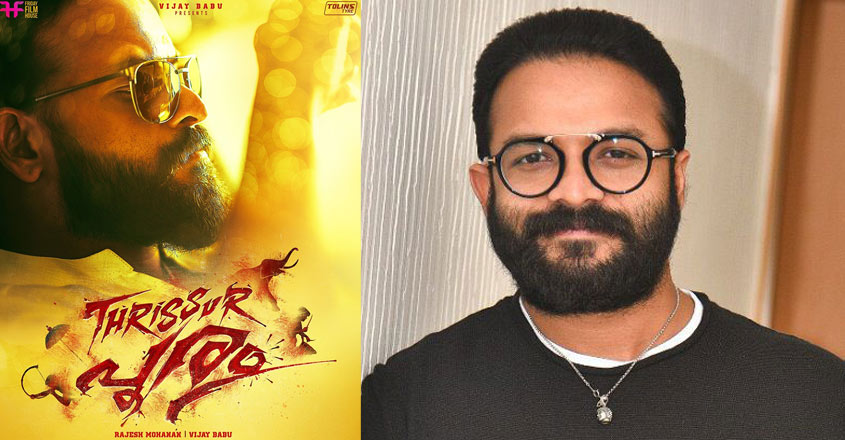 Characters
Lucifer fame Murugan, Manikuttan and Binoy Nambola shine as Giri's friends. Mallika Sukumaran who played the role of a lawyer was incredibly impressive. Swathi Reddy and Gayathri Arun essay the female leads. Sabumon Abdusamad and Sudev who played the antagonists did amazing jobs, especially in the action sequences. It is right to say that Sabumon's excellent performance is the highlight of many scenes. Vijay Babu appears as the police commissioner and actor Sreejith Ravi impresses as a policeman. Even the minor characters that appear only in the action sequences are given excellent detailing that adds to the strength of the screenplay.
Interestingly, the story and screenplay of Thrissur Pooram is written by music composer Ratheesh Vega. The movie directed by debutant Rajesh Mohanan is bankrolled by Vijay Babu for the banner of Friday Film House. Ratheesh Vega has composed the music of the beautiful songs written by BK Harinarayanan.
Thrissur Pooram is a perfect entertainer that has action, mass dialogues, love and beautiful songs as well. The audience is absolutely thrilled to watch Jayasurya in his unique looks and performance as a typical mass action hero.