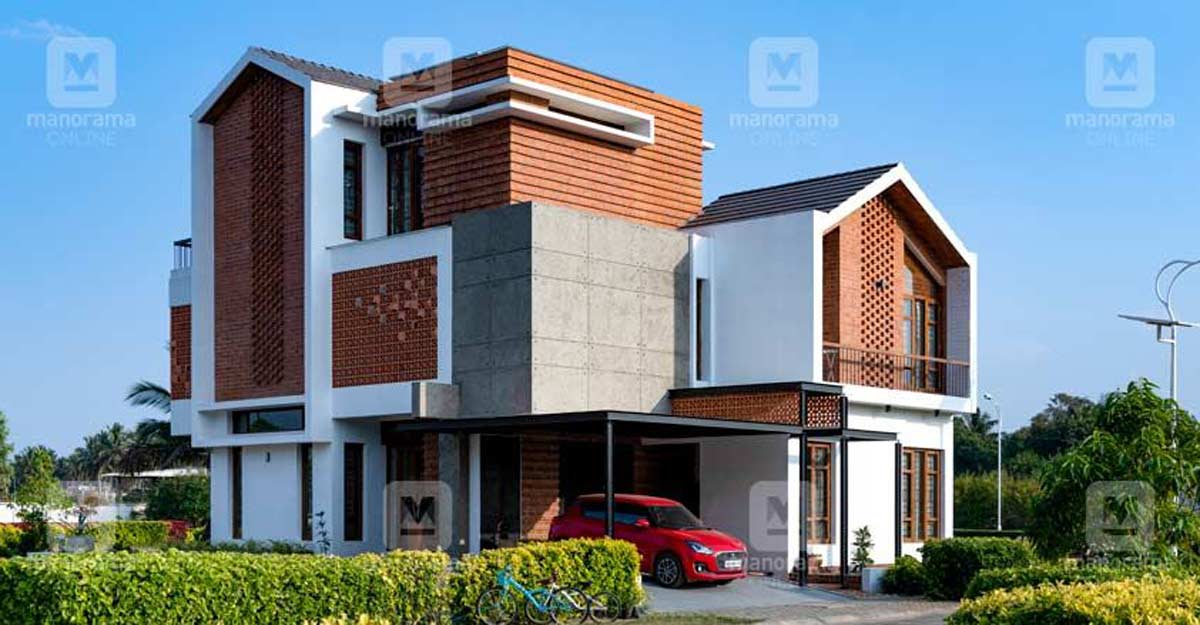 Architect Amirah had given shape to the dreams of many people by designing them their perfect dwellings. When she decided to design her own abode at Whitefield in Bengaluru, Amirah had clear notions about what she and her family wanted. The house is an aesthetically pleasing structure where fresh air and natural lighting join hands with chic, modern features.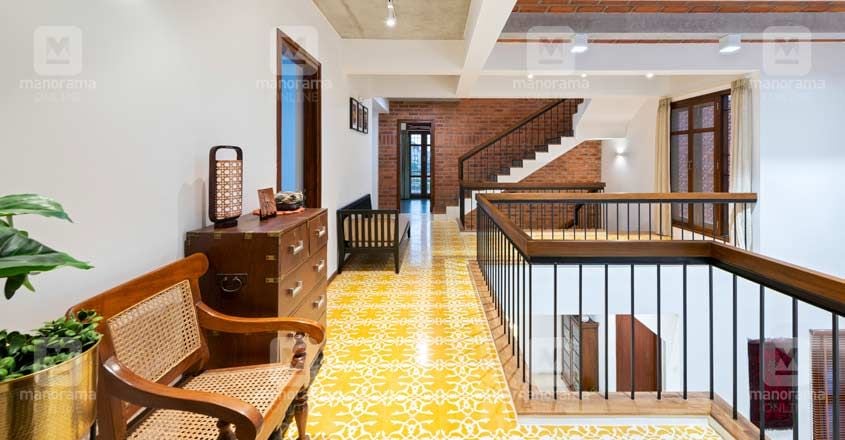 The three storied house stands on a smaller plot. The exteriors feature the rustic charm of the exposed brick work and breathing jali. The terracotta jali on the third floor draws mesmerizing pictures with sun rays inside the house. Porotherm bricks that effectively reduce heat are used to build the walls. Meanwhile, the filler slab technology in which mud tiles are paved has been used on the roof.
This splendid mansion, spread in 3400 sq ft, has a car porch, sit out, formal and family living areas, dining space, and kitchen with a work area, four bedrooms, upper living area, balcony and an open terrace.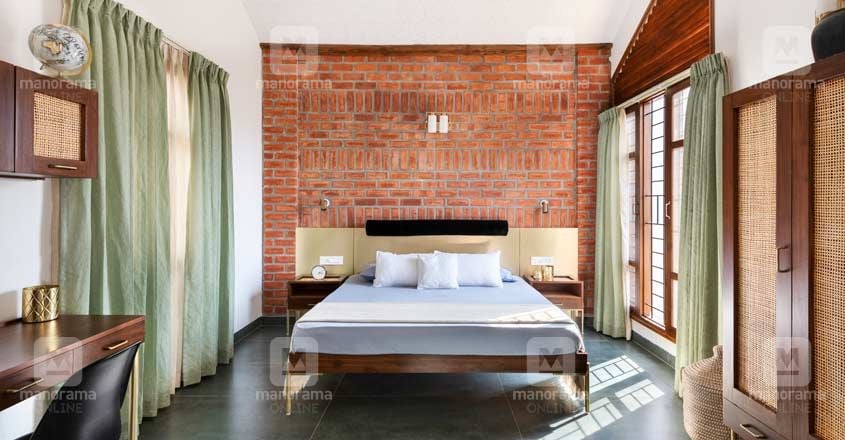 The simple yet classy furniture is what draws instant attention. Amirah has roamed around antique shops to find out the perfect furniture pieces for her brand new home. This reused furniture lends a regal charm to the interiors.
The family was thrilled to experiment in flooring. From exquisite Italian marble to stylish vitrified tiles and oxidized flooring, this house boasts of creative and high quality flooring works.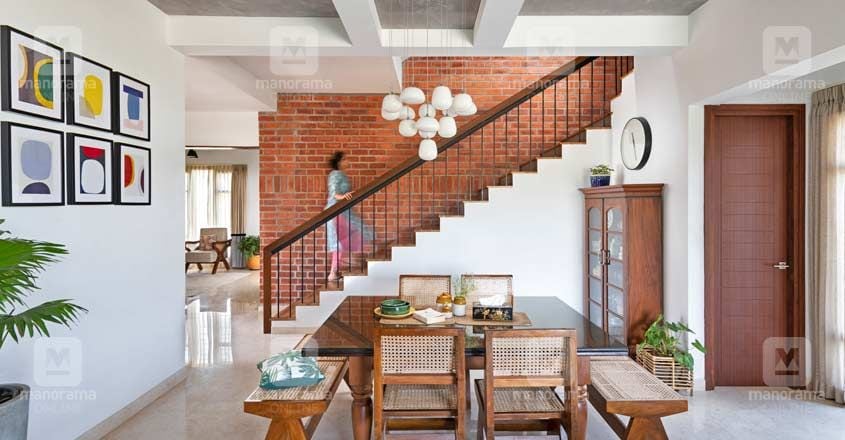 The formal living area has been arranged by ensuring enough privacy. Meanwhile, the family living area is in double height. The TV unit is arranged on an exposed brick wall here. From here, one could get to the small sit-out and the beautiful garden through a glass door. Besides, lots of cool breeze and sunshine come into the house through this.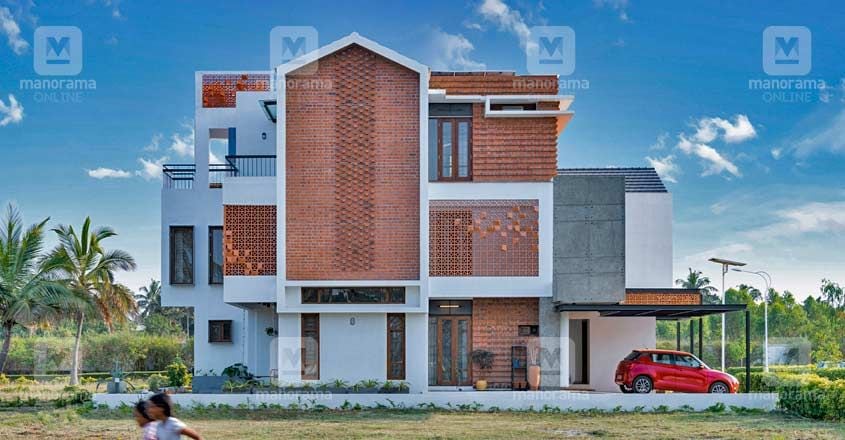 The dining table is in the chair – bench concept. One side of the dining area opens to the courtyard. This open courtyard plays a pivotal role in filling the interiors with fresh air.
The simple kitchen is extremely functional. The cabinets here are done in marine plywood. A small pantry counter too has been arranged as part of the kitchen.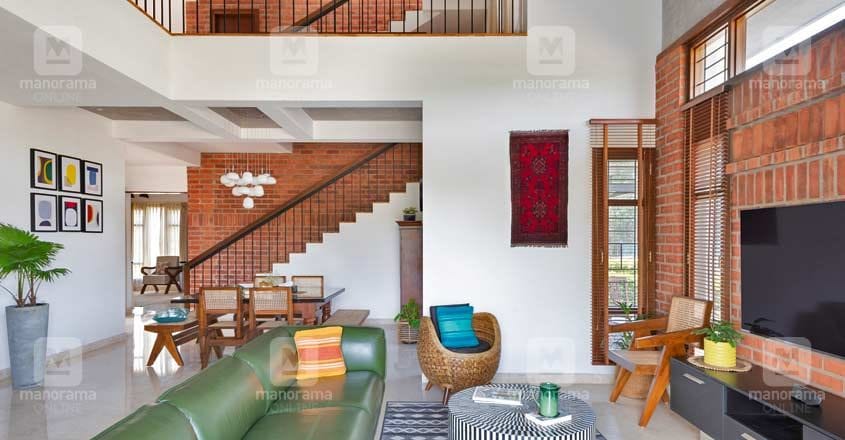 There is only one bedroom in the ground floor. The remaining three bedrooms are on the first floor. Besides, there is a common study space as well. The head side walls in the bedrooms are highlighted in exposed bricks that aren't plastered. The upper - most floor has been designed exclusively as an entertainment area. A home-theatre equipped with modern technology is arranged here. There is also a mini hall in this floor where small parties and gatherings could be hosted.
Most of the electricity that is required to run the house is produced by the solar plants that are installed on the rooftop. This magnificent abode perfectly reflects the vast experiences and refined tastes that Amirah has acquired as an architect.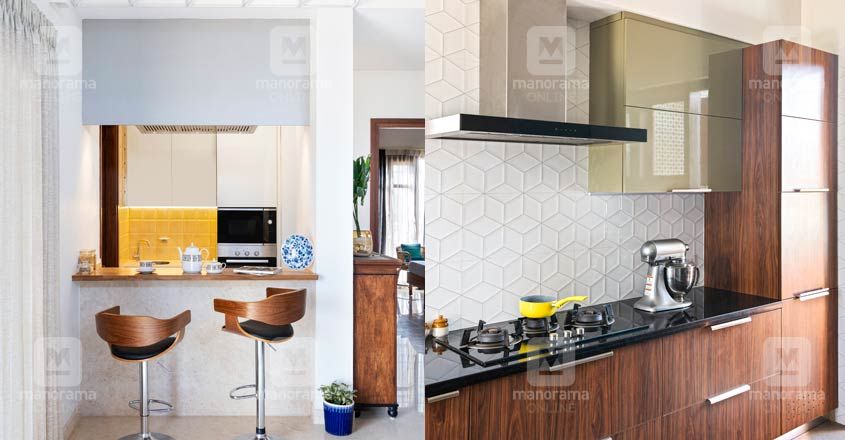 Project Facts
Location – Whitefield, Bengaluru
Area – 3400 SFT
Owner – Muhammad Ansi and Amirah Ahamed
Architect – Amirah Ahamed
Bodhi Design Studio, Bengaluru
Mob - +91 9739844476