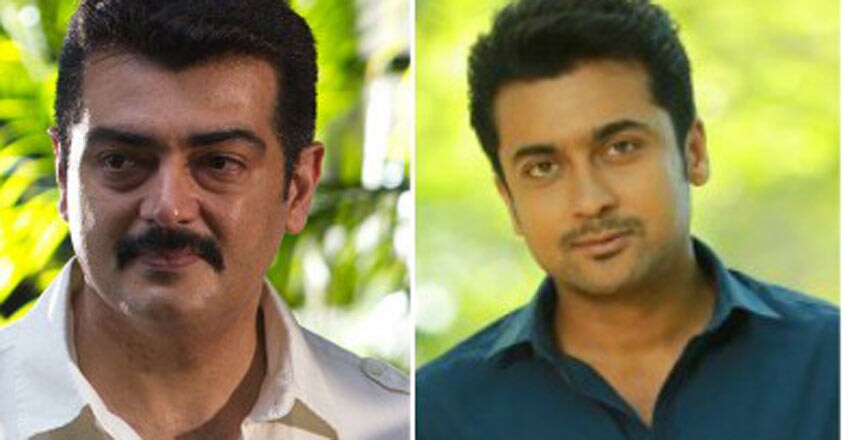 When it comes to Kollywood stars Ajith and Suriya, everyone boasts about their down-to-each attitude and their passion for work. But recently, a video has surfaced online which tells otherwise. Telugu actor Babloo Prithiveeraj's interview video is doing rounds on social media now and is receiving flak for his comments about Ajith and Suriya.
Talking about Ajith, he said, "He has zero dedication and doesn't want to act. But he is lucky. For him, stardom has easily come his way, making him careless about his work." He also stated that Ajith was more interested in cooking biriyani's than films.
And when asked about Suriya, Babloo pointed, "Suriya is a horrible person. He is a self-centered man and I think his period is over."
Although the interview was three-month old video, it's just now that Ajith and Suriya fans have taken it up and and has attacked Babloo for his comments.
Here's the video:
Prithveeraj made his acting debut as a child artiste and featured in films including Naan Vazhavaippen (1979). He made a comeback as an actor in the 1980s and went on to act in Vaaname Ellai directed by K.Balachander. He then started acting in negative roles in movies like Aval Varuvaala before entering tele serials. In the 2000s, he played crucial roles in many of the Tamil serials.