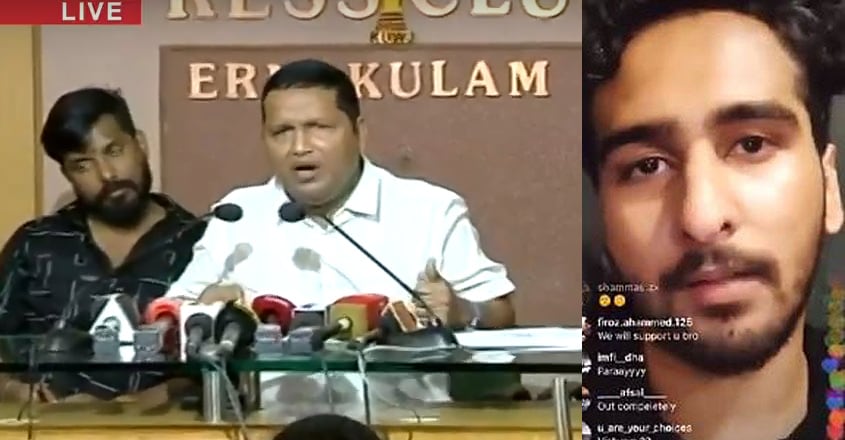 After Malayalam actor Shane Nigam opened up about the death threats he received from film producer Joby George, the latter has slammed the allegations on Thursday.
Joby George, after talking to actors' association, AMMA, told mediapersons that "Before the shooting for the movie 'Veyil' began, Shane had asked for a remuneration of Rs 30 lakh. Once the shooting started, Shane asked for a hike and sought Rs 40 lakh. I had already paid him Rs 30 lakh and he is yet to finish the project".
Joby further said, "for the past three years, I have been facing financial crisis. I have already invested Rs 4.82 crore for 'Veyil'.
All I wanted was to finish the project on a good note. I have never threatened anyone. I needed a solution and wanted to raise my concern to finish the film. I just pointed that if he does not cooperate, I have to take legal action. That's what I meant."
Shane had earlier alleged that Joby George had threatened him saying he will spread malicious news about Shane in such a way that his career will be ruined. "Shane had already signed the contract that he would not cut his hair unless the shoot is over. Then how could he leave for another movie in the midway," asked Joby.
"Goodwill Entertainments has always been supportive of debut artists. Actor Abi was a close friend of mine and I had always maintained a cordial relationship with him and his family," said Joby.
Joby George had previously hit the headlines when he offered a job to a man who had abused actor Parvathy for pointing out the misogyny in Mammootty film 'Kasaba', which Joby had produced.
Joby also stated that he is also producing the upcoming Mammootty-starrer 'Shylock' and it's quite a task to manage two films at the same time. He claimed that it was for the sake of debut director Sarath Menon that he wished to come forward and raise the matter with Shane.
Meanwhile, many celebrities from the industry, including Major Ravi and Shrikumar Menon, have come in support of Shane Nigam.