Kochi: Take a look at the Mollywood's half-yearly report card, and you will find a surprise entry on top of it. Nivin Pauly-starrer Action Hero Biju has emerged as the biggest grosser among movies released during the January-June period.
Action Hero Biju, directed by Abrid Shine, was a surprise hit in every sense as it was released without much hype or hoopla. Also, it did not make much of an impact on the box-office in the first week. The film picked up in the second week, thanks to strong and positive word of mouth. Biju, a lighthearted and realistic police story involving the life of a sub-inspector, went on to run for 100 days at a stretch and minted over Rs. 30 crore in the process. It is the only Malayalam movie released in 2016 that crossed the 100-day landmark.
Interestingly, Biju's main competitor at the box-office was another Nivin Pauly-starrer, Jacobinte Swargarajyam directed by Vineeth Sreenivasan. The family drama has so far grossed over Rs.25 crore as it completed 70 days in many theatres.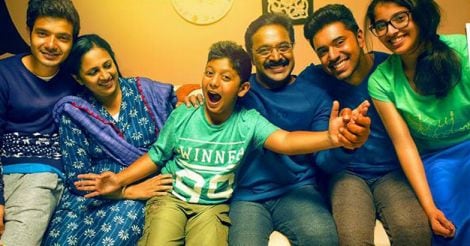 'Jacobinte Swargarajyam' completed 70 days in many theatres
After ruling the box-office in 2014 and 2015, Nivin Pauly asserted his supremacy in the first half of the 2016 as well.
As per data available with the Film Producers' Association, out of the 58 releases during the period, only seven became super hits. They were: Action Hero Biju, Jacobinte Swargarajyam, Pavada, Maheshinte Prathikaram, King Liar, Kali, and Happy Wedding.
Happy Wedding, made on a shoestring budget without any star value, too was a surprise hit, as it was released along with some star-driven movies. The film managed to have good collections in the first week itself and won a lot of critical acclaim. It is still doing good business.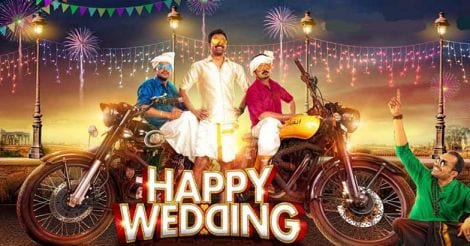 The movie 'Happy Wedding' is still doing good business
Of the 58 releases so far in the season, many performed poorly at box office, resulting in heavy losses for their stakeholders. Some of them failed to recover even their cost of production. Notably, of the seven successful ventures, two were directed by newcomers -  Dileesh Pothen (Maheshinte Prathikaram), and Omar (Happy Wedding).
Dulquer Salman's Charlie and Dileep's Two Countries, that were released at the fag end of 2015, continued their run in 2016 and reaped profits for their producers. If that is taken into account, the Dileep-Shafi flick shot in Canada would emerge as the top grosser during the period under review.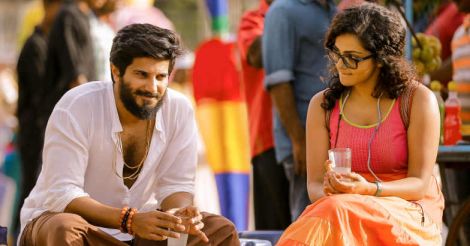 A still from 'Charlie'
No movies directed by hit-maker Lal Jose has been released so far this year. However, it is his production house, LJ Films, which distributed both the top earners, Action Hero Biju and Jacobinte Swargarajyam.
The so-called new generation wave has definitely revolutionized Malayalam industry and emboldened the young filmmakers to challenge the old order by exploring innovative subjects and making styles, but it has not helped much in ending the industry's crisis, according to a representative of the producers' association.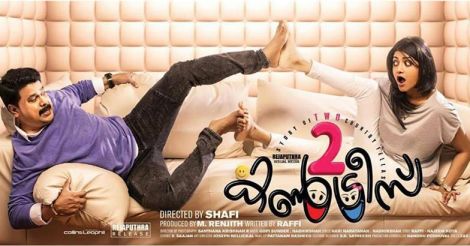 Poster of the movie 'Two Countries'
"There are many producers who venture out to invest in movies without studying the pros and cons of the business. They end up losing all their money with a single movie and bid good-bye to the industry forever," said producer and association secretary M. Ranjith.
"We have given specific instructions to producers to submit a detailed project report and budget estimate to the association. But, most of the projects would exceed the budget limits before completing 90 per cent of the production. Also, we rarely get collection reports from producers after the release of the movie," he added.
Producers said that revenues generated by selling satellite rights have also fallen considerably, of late. "Earlier, there were takers for about 50 per cent of the movies released in a year. Now, it has been reduced to just about 10 per cent. Apart from movies of top stars and big directors, satellite rights of majority of the movies are sold only after their release. If a film flops at the box-office, its satellite value will also be hit hard.