Mahesh Bhavana, the proprietor of Bhavana Studio in Prakash City, Idukki, is everyone's favorite ever since the release of Maheshinte Prathikaaram. So is Fahadh Faasil, who is back in the limelight almost after a year with his latest outing Take Off. Ask him about the long break and he says, ''I was just settling down. Wanted a break anyway, for a few personal needs.''
While Take Off is getting rave reviews from viewers, Fahadh told Manorama News that he was the last person to associate with the project. "I came only in the final stage. Even during the pre-production stage, I wasn't sure if I will be playing a role in the movie.
Taking up Take Off
''Mahesh had randomly told me that he was planning for a small film with Kunchacko Boban and Parvathy. He even showed me the paper clipping regarding the news of nurses in Iraq and told me that the film will be based on a true event from the life of nurse Merin. I personally like real life stories and told him it was a nice idea.
Later, almost after six-seven months, he narrated the entire story and my character. Initially, I was hesitant. The role of Ajay Kumar was a really serious one and I felt some senior actors should be doing it. Although I could not convince myself, Mahesh wanted me to do it as the real life Ajay was just 35 years of age. That's how I became part of the team. Even before shooting, we saw real footages of the incident. The story of suffering is easy for people to understand and stories like this should be delivered through cinema itself," he says.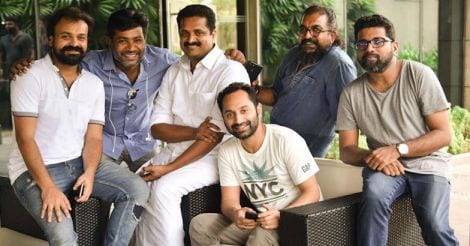 The 'Take Off' team
Talking about his co-star Kunchacko Boban, Fahadh says, "When it comes to complex and layered characters, Chakochan has a flair to do it gracefully. I like the maturity with which he enacted his roles in Traffic and for Take Off. In this movie, his character was someone who brought hope in Sameera's (the role played by Parvathy) life.
Know the script, not read the script
''Until now, I have not read a script. I have been doing projects without reading scripts,'' says Fahadh. ''It's a method I would say. Everyone has their own style. Prakash Belawadi, who played with me as a forensic officer, was told about the movie through phone by Mahesh. He just asked Mahesh what role he would be playing and here, he was...rendering his dialogues in Malayalam without any hindrance. So basically, it's natural...depending on person to person.," he adds.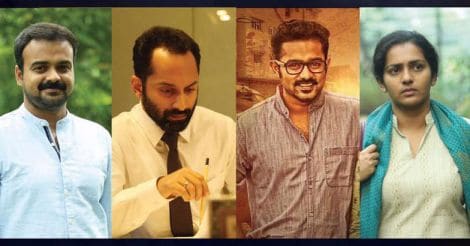 Did Maheshinte Prathikaaram deserve more awards in Kerala state film awards 2016?
''I am glad that Maheshinte Prathikaaram got awards. But I don't work for awards. My aim to perform and see if people are happy with the work and there ends my journey with a film. If Vinayakan do my role in Maheshinte Prathikaaram, he can't do like me. It will entirely be a different one with his own style. But even 10 Fahadhs ain't enough to do Vinayakan's Ganga in Kammattipaadam. He deserved the award. But I am glad that many will pick Maheshinte Prathikaaram as one of the best movies of 2016.''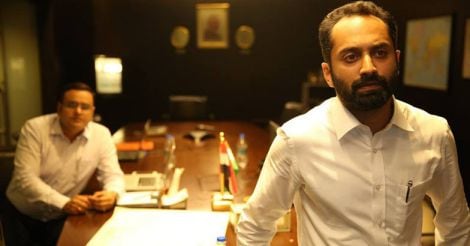 On remaking movies, Fahadh has his own view. "As an industry, remakes might help. But personally, I don't really like the idea. I don't even watch remakes. When you do a film, it's done for the world audience. As a performer and as a film lover, I don't support the concept of remakes.''
Fahadh is currently gearing up for the release of his two Tamil movies. Malayalam films such as Role Models and Thondimuthalum Driksakshiyum are in the post-production stage. The actor will soon start shooting for Anwar Rasheed movie.