Malayalam movies have been facing a shortage of strong women-centric characters for some time. Mollywood, as a whole, had only a clutchful of such characters that struck a chord with the audience. A long wait later, Malayalam tinsel world got such a character, Shirley Jacob in Vineeth Sreenivasan's Jacobinte Swargarajyam.
Lakshmi Ramakrishnan, who rendered a sterling performance to make Shirley memorable, speaks to Onmanorama. Excerpts:
You didn't act, but lived the role. What was your experience?
What can an actress ask more if she gets a good team and a great role! Shirley was a role that gave me much happiness and satisfaction as an actress. Any actor will perform well if he or she gets a satisfying role.
How did you land the role?
Casting director Dinesh rang me up and spoke of the role in Vineeth Sreenivasan's movie. I was then busy with my first directorial venture. But I accepted the role since I like Vineeth as a director. The cinema was canned mostly in Dubai. Usually I don't stay away from home for more than four days. But considering the potential of the role offered, I set aside 25 days for Shirley.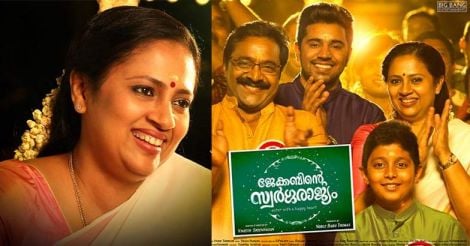 How did Vineeth find Shirley in you?
I asked Vineeth the same question. He had seen my performance in Mysskin's Tamil movie Yuddham Sei. I had even tonsured my head for that project. Vineeth felt such a bold character should portray Shirley.
What was your experience when you got acquainted with the real Shirley?
She visited us during the shoot, and we soon became friends. She's a courageous woman, who stood rocklike in the face of adversities and was the backbone of that family. Really inspiring. There are similarities in our appearance too. For her, the movie was an emotional one. And that's why she became close to me. She rang me up the day the movie was released. There are many women who fight against odds like Shirley in real life. We seldom see their struggles.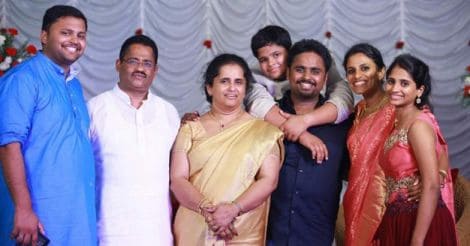 The movie has inspired from the real-life story of an NRI businessman Jacob Zacharaiah, his wife and four children
What was your experience with Nivin Pauly-Renji Panicker team?
Renji Panicker rocked in emotional scenes. Unlike women, it's difficult for men to essay emotional scenes. But Renji Panicker handled such scenes with ease.
Nivin Pauly is a very sincere actor. There were several interesting moments involving us. If our co-actor's reactions are better, our response will also improve drastically. Acting with Nivin Pauly gave me such an experience.
Your bold role in Chakkaramuthu did not grab attention. Did it disappoint you?
People did take notice of the character, but unfortunately the movie did not succeed. Several people still talk about my role in Chakkaramuthu. It's unfortunate that my five films in Malayalam flopped. But most of the 40 films I did in Tamil were hits. Jacobinte Swargarajyam is my first hit in Malayalam.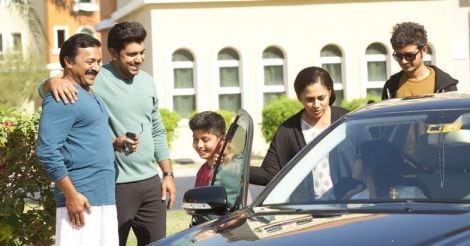 Shirley was a role that gave me much happiness and satisfaction as an actress, says Lakshmi
Is there a difference between the Tamil and Malayalam audience?
Malayalis are more mature. Tamil audience could never even dream of movies such as Jacobinte Swargarajyam or Maheshinte Prathikaaram. Malayalam film industry is one of the best in the world. No industry could ever boast of a golden age similar to what Malayalam had in the 1980s and 90s. Hindi industry is undergoing changes. But Tamil has miles to go to handle themes as we have in Malayalam.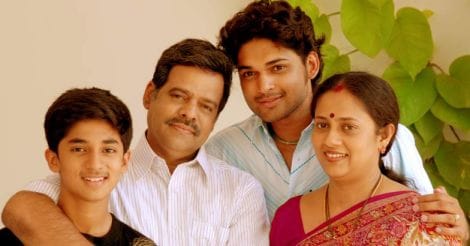 A still from the Malayalam movie 'Pranayakalam'
What about your new directorial?
The movie's title is Ammani. Subbulakshmi Amma is in the lead. The movie is about a rag-picker woman. Subbulakshmi Amma's performance stunned me. The energy she has at this age is surprising. The character Ammani lives in a shack next to a railway track. Each time a train passes by, Subbulakshmi Amma starts shivering as if she would collapse. But her mental strength helped her perform. She walked barefoot over the railway ballast. But makeup is her only weakness. The character, Ammani, doesn't need makeup. She will still apply makeup behind my back, and each time I will have to remove it. I hope she will get the recognition she deserves through this movie.