The girl from Thrissur was just 15 when she made her Mollywood debut. Now, with her latest release Hello Namaste, actor Bhavana is entering into the 14th year in the industry.
Since a very young age, Bhavana grew up up with a dream to become an actor. At 5, she would look in the mirror and imitate Amala from the film Ente Sooryaputhrikku.
When Onmanorama caught up with the pretty lass, she was in the midst of a shoot at Mysore. Excerpts:
What can one expect from your latest movie Hello Namaste?
It's a complete family entertainer with lots of humour thrown in. The movie basically revolves around two RJs who host a show together called 'Hello Namaste'. And apart from me, there is an array of artists such as Vinay Forrt, Sanju Sivaram, Miya, Aju, Joju, Mukesh, P. Balachandran, Muthumani and KPAC Lalitha. So definitely, one can go and enjoy.
How was it working with Hello Namaste team?
Since the movie is fun-filled, there were a lot of fun moments on the sets as well. I knew many of them already; Miya and me had already worked together, be it Vinay or Sanjay, everyone easily gelled with each other. Jayan is making his debut as a director with this movie. There is a goodness in the movie which is reflected through everyone's co-operation.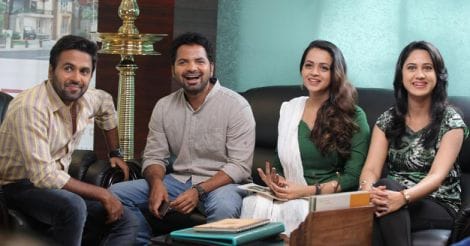 A still from 'Hello Namaste'
You have done different roles from different genres. How do you see yourself as an artiste?
I am often identified with my debut role from the movie Nammal. I have tried my best to break free from that bubbly image by doing different kinds of roles. Be it the suspense thriller like Chinthamani Kolacase or family entertainer like Marykkundoru Kunjaadu, I was lucky enough to have done a range of movies. Recently, for Ivide, for the first time I played the role of a mother, which in fact fetched me quite a lot of positive reviews.
It's been a while after we saw you in Ivide. Are you being choosy?
Well, yes. I don't think the number of movies really matters. I rather believe I should put in my 100 per cent in whatever role I do. At the end of the day, satisfaction is what you need. Even if it takes three months to decide whether or not to do a project, I will be happy to find my own space. I also prefer spending time with my family.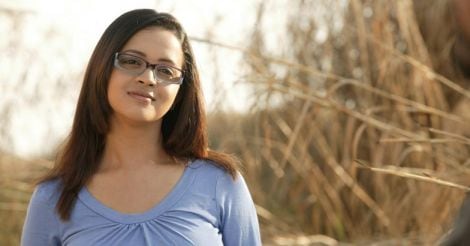 I don't think the number of movies really matters, says the actress
You had to join the movie set soon after your father's death. How did you manage?
My father's demise was a huge blow to me. He left us on September 24 and I had to join movie sets on October 1. It was indeed hard to cope. In fact, I owe a big thanks to Hello Namasthe team for being really supportive. They postponed the shoot dates by two weeks and they cheered me up whenever I was down.
Many stars who began their career along with you are no more in the industry.
It's true. I had a deep passion for cinema ever since I was a young girl. While only a few are still continuing their career, some are happily settled.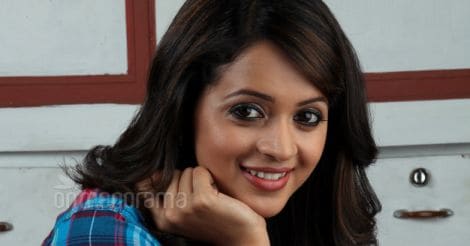 Marriage is an integral part of life, which is supposed to happen at your happiest stage
So, will you be settling down anytime soon?
Well, we had planned the wedding for this January. But after the unexpected demise of my father, I have not thought about it. Honestly, I have stopped planning. I would like to take life as it comes. Marriage is an integral part of life, which is supposed to happen at your happiest stage. So when I feel I am mentally prepared and excited, it will happen.
How socially active you are?
Frankly speaking, I am an open minded person. I try not to fake myself as I believe being true to one's self is of utmost importance. Socially, I am not that active. I barely use my cell phone. But I have a very close friends' circle who knows me pretty well.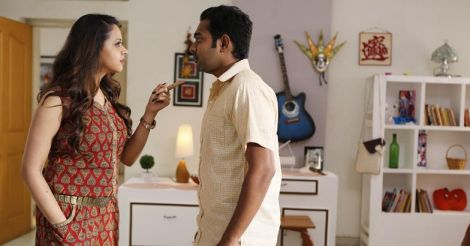 Bhavana and Asif Ali on the sets of 'Adventures of Omanakuttan'
About your upcoming project?
I am currently shooting for Adventures of Omanakuttan with Asif Ali in Mysore. After that, Honey Bee 2, which will be releasing this year itself. A Kannada project is also in the pipeline.