The bespectacled, light-eyed beauty has found a special place in Malayali hearts, thanks to Jacobinte Swargarajyam. Though cinema was never in the pretty Aima Sebastian's scheme of things, her role as the Ammukutty, the sister of Jerry—played by Nivin Pauly—catapulted her to unexpected stardom.
Dance to cinema
Cinema happened unexpectedly in Aima's life. Her dance teacher Mythili Roy recommended the BCom student for the role in Jacobinte Swargarajyam. Aima auditioned, and got busy with her exams. She had no clue on whether she was selected for the role. Even if she was selected, Aima didn't have the time to celebrate, as she was sitting for the exams until a day before she donned the greasepaint and transformed into Ammukutty.
I did not act
Was she camera shy? No, says Aima. As a dancer, performing before an audience was nothing new for her. Additionally, she soon identified herself with Ammukutty. She 'behaved' in front of the camera the same way she did with her family and friends. That's what her director Vineeth Sreenivasan also expected from the debutant. Even the reading glasses she wore in the movie belonged to her.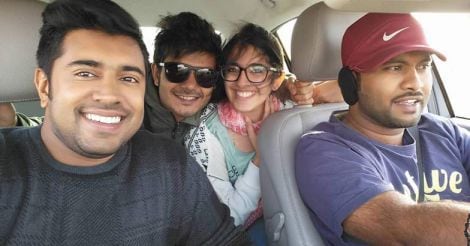 My dear sister
More than Aima, it was her identical twin Aina who wanted to be an actor. And Aina was excited over Aima's entry into films.
As both the sisters look identical, Aina is sometimes mistook as Aima, and the former often has to redirect awestruck people to the real 'Ammukutty'.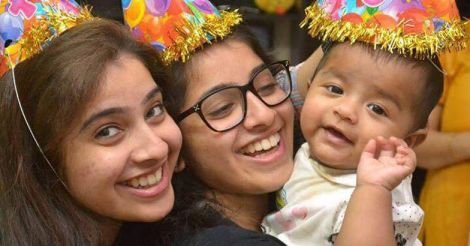 The surprise call
After Jacobinte Swargarajyam, Aima has been flooded with calls and messages—mostly words of encouragement from her fans. Among all the calls, the one call that made Aima happy came from actor Jayasurya, congratulating her performance.
Lead roles don't attract Aima. She is not keen on glamorous roles or ones where she has to do intimate scenes. She prefers cute and short supporting roles. Aima says she will think well before she accepts a lead role.
Set in heaven
Aima, who played Ranji Panicker's daughter in the Nivin Pauly starrer says he was caring like a fatherly figure in the sets too. She likes movies made by Panicker as director, and his role in Ohm Shanthi Oshaana is her favourite.
Nivin talks a lot and is humorous—just like what he is on screen, Aima recalls.
Director Vineeth is down-to-earth, supportive and a wonderful human being, says the new star. He seldom troubled her by being demanding. He handed over the character to Aima, which helped her portray Ammukutty naturally. Though the set was huge, it did not affect Aima's confidence since everyone was friendly.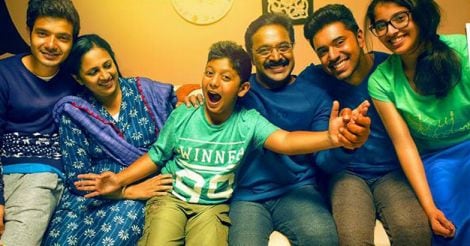 Hobbies
Aima loves enjoying life to its fullest. Dance has been a part of her for several years now. She also likes to idle away with music playing in the background.
Silly acts
Aima was not sure if Jacobinte Swargarajyam would be a box-office hit. She is happy to see positive reviews of the movie. Though several people had found her to have screen presence, she had never thought that she would be part of a movie. But she found the visuals of her silly acts the cinematographer had captured in between shoots.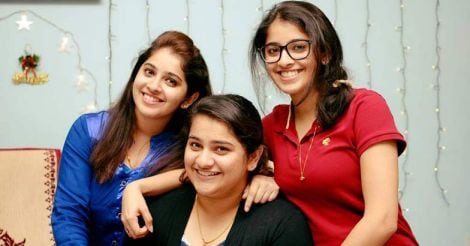 Family?
Aima's father is a businessman in Dubai and mother is a medical representative with Sharjah police. Aima and Aina have a younger sister, Plus-Two student Annie.
What next?
If more acting opportunities come, she will do movies. But she prefers to pursue studies. Since the BCom exam result was delayed, she couldn't join MCom course this year. Also, she dreams of a job in the aviation sector.