Amala Akkineni is back! The actress best known for the unforgettable roles in Ente Sooryaputhrikku and Ulladakkam expects that Malayali movie audience will accept her latest outing as well. In her new stint, Amala comes as Adv. Annie John Tharavadi in the Manju Warrier-starrer C/O Saira Banu.
Amala in conversation with Onmanorama:
How did you feel on your return to Kerala?
I was in Kerala for 20 days for the shooting of the movie. I would go for a stroll in the morning and watch a movie in the evening. I watched Charlie and Premam. I have watched up to Angamaly Diaries and Oru Mexican Aparatha. Now I have to watch C/O Saira Banu in a movie hall.
Tell us about your return to Malayalam cinema after a long break
I did not choose this movie. They came in search of me. I could not take up any projects as I was busy with family after my wedding. I was busy with the film institute and other businesses. Fazil sir had called me with a good offer but I was not in a position to act.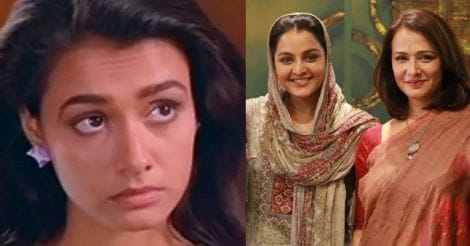 About the role in C/O Saira Banu?
Director Antony Sony came to Hyderabad to tell me the story. I liked it. The story goes through several unexpected twists. I had watched How Old Are You? I had heard about Manju's dance and acting. I had to act in this movie. The director had a very good idea about what he was looking for.
What is Annie John Tharavadi like?
I hesitated at first when I was told that my role was that of an advocate. I thought I had to belt out lengthy dialogues. Soumya, an assistant director, was assigned the job of coaching me in Malayalam. She taught me everyday on Skype from 5 am to 7 am. I was confident after the sessions. I did not want to mispronounce.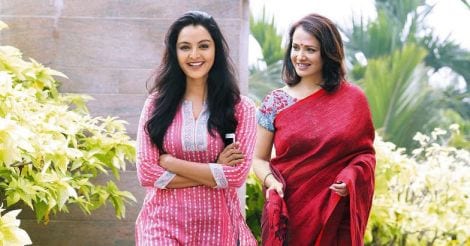 You are an animal activist. What do you think of the stray dog menace in Kerala?
Stray dogs are bound to multiply wherever there is rubbish. You need effective agencies to manage waste. Hyderabad had a similar situation some time ago. Strays were culled en masse. Nothing changed. Now the city has five sterilization units. Waste management is also effective. There is no point culling all the animals without addressing the underlying reason.