Asif Ali is evolving as a producer from an actor. He shares his thoughts about his film, Kavi Uddheshichathu:
Why did you make such a small film?
I have been labelled as a new-generation artist. This particular film carries the beauty of villages and its inherent innocence. Biju Menon and Naren liked the script and that encouraged me to do the film. Later, we decided that rather than giving it a casual treatment, this film had to be made with all sincerity and I became the producer of the film. All the actors in the film listened to the story and only then did I proceed to making the film.
Is not producing a film a bit risky?
Yes, however, films are everything for me and I enjoy being active in films. I cannot make a film on my own and was encouraged by my friend Sajin, a doctor, who is spending the money for the film. My name has been included in the producer's list so that people would be attracted to it. I also have the support of other friends in the field.
If you have a good story and a good crew, then producing a film is not risky. Liju, who directed the film, is an acquaintance of mine. He has directed films such as 'Ramaniyechiyude Namathil', which became a viral hit. I wanted to work with him and had told him to work with me when the right opportunity came. Liju and his relative, Thomas, have directed the film and they have done a good work.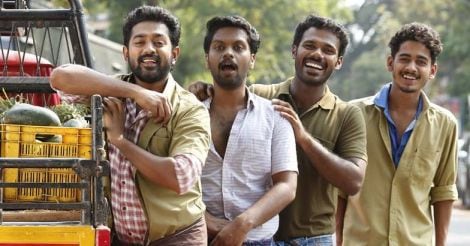 Did you learn about the marketing involved in producing a film?
Certainly. Kohinoor was a lavish film and I was excited about producing a film for the first time. When it came to Kavi Uddheshichathu, we had an idea about the film and we also took up distribution. Therefore this film also helped us to make our debut in distribution.
Would you direct a film?
I am not sure, because I am still a novice in acting. We shall see...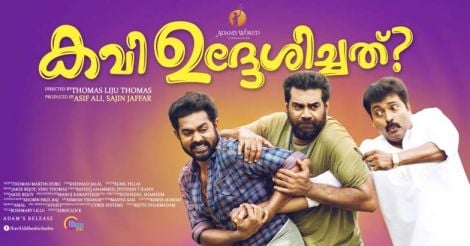 About pairing up with Biju Menon
I worked with Biju Menon first in Ordinary. He called me for a role in Vellimoonga later. He said that there was a guest role in the film for me. Of all the roles that I played that year, my performance in Vellimoonga received a lot of acclaim. He is good at selecting scripts. He is very positive and when he said that he liked Kavi Uddheshichathu, I was happy.
In Anuragakarikkin Vellam the scene in which he beats me turned out to be very natural and some people asked whether I was really thrashed by Biju Menon. Since the director had told me about the film in advance, we could make the sequence very interesting.
They say a film would become a hit if Asif Ali plays a guest role in it...
There is a feeling like that. A good film will always be given credit. I am just a part of it.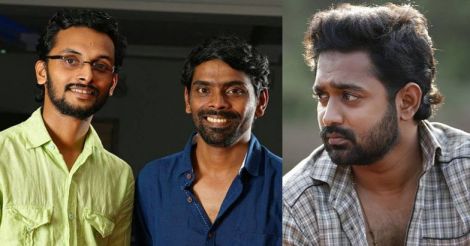 About the volleyball climax in the film
We wanted to ensure that those who know volleyball must at least feel that the body language of the actors is correct in the film. Therefore we brought a coach from the Army. We practiced as if we were a college team and that shows in the film.
Why was the film released along with Pulimurugan?
We had decided to release the film during Pooja holidays because all would have a chance to see the film. Pulimurugan has become a viral hit and that has of course affected my film. We however are confident of the film and feel that it would do well.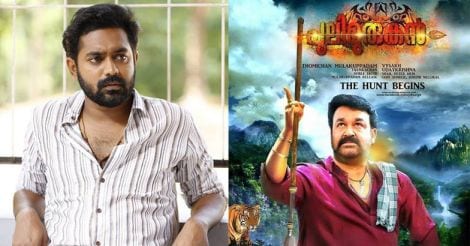 New films?
I have not decided on new projects. Honeybee 2, Adventures of Omankuttan, Avalude Raavukal etc are those in the pipeline.