Since Kadhalil Sodhappuvadhu Yeppadi in 2012, Bobby Simha has lived different roles, but Malayalis know and love him as Vatti Raja from Alphonse Puthren's Neram. Only a very few villains have achieved this feat; the bad-ass loan shark with sharp-eyes and pencil moustache did it with panache.
Before turning an actor, Bobby Simha tried his hands on jobs in marketing field, BPO sector, sales, etc. But soon realised that those are not his cup of tea.
We caught up with this national award winning actor while he was busy with the release of KO 2. Simha has a good number of other projects also under production, yet he was calm and composed when he returned my call.
Bobby Simha about his films, inspirations and desire to be versatile:
What can we expect from you in KO 2?
What audience are expecting from my film, the same they can see in this also. I am also excited to watch the movie with audience in theatres. KO 2, its a political thriller with a very heavy script. The film is based on a lot of day-to-day issues. As an actor I have done my work, now, how the movie will work depends upon the audience.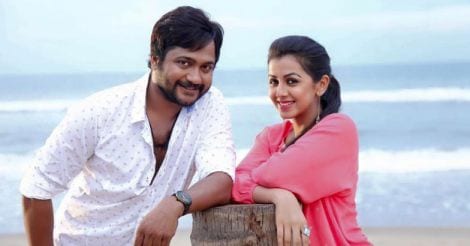 A still from the movie 'KO 2'
We have heard that you do lots of preparations to get into the skin of each character. Did you watch KO and did anything special for KO2?
Yes, I watched KO and absolutely loved it. Back then, I never imagined I would play the lead in its sequel. Though, KO2 is not a sequel to that movie, the name suggests so. KO 2 has a strong content compared to KO. I am a journalist in the movie. I know lots of journalists and I used to observe them closely, this has come handy here.
It's true that I take time; more or less it depends upon the script and the character I have to portray. For my role in Jigarthanda, I took 3 months to prepare. In KO 2 also, I have done my homework as the character has two different behaviours.
Comic to villain to serious roles... which is your pick?
As an actor, I am comfortable in all roles. What matters is, what all kinds of roles you have done. The industry has a habit of offering you roles in the same shade once (film)makers see that you are good at it. I don't want to be identified with any one image; that's why I'm working on so many different kinds of movies.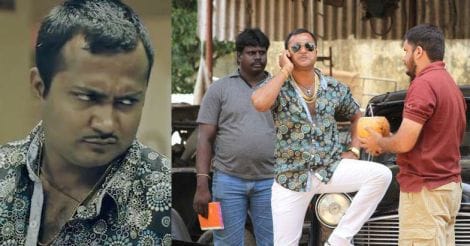 Malayalis know and love Bobby Simha as Vatti Raja from Alphonse Puthren's 'Neram'
How's life after receiving national award?
National award instilled a new responsibility in me and gave confidence to move on. Though as a person I've tried to remain the same, professionally, I feel a lot has changed.
Honestly, I never dreamt of winning a national award. But it happened, and I am thankful to God and all those who were behind me. From childhood, when someone used to ask me what I want to be in my life, I used to say 'actor'. Acting had always been my aim.
New Malayalam project
Oh yes, I am planning to do one film. I am not good at speaking Malayalam, but yes I can understand the language. Let's see how it pans out.
We missed you in Premam.
Alphonse had called me, but then I couldn't make it because I had projects that were already committed. I seriously wish that we work together for his next film.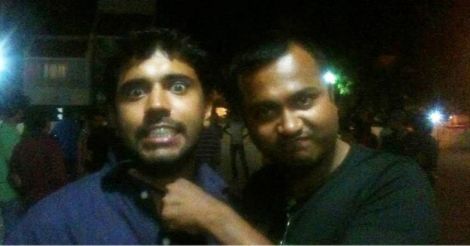 Nivin Pauly and Simha having fun-time on sets
After watching Premam what did you tell Alphonse Puthren and Nivin Pauly?
Before going for the movie, I rang up Alphonse and told him that I am going to watch it. Jokingly, I asked him to share his comments when I remake it in Tamil.
After watching the movie, I told him I cannot remake it, in fact I told him no one can remake it. I don't think anyone can recreate Premam as it is.
Then I called up Nivin and asked him how he is feeling after Premam. I even teased him saying all the girls are falling for him now. So, I really missed working in Premam.
How was it reprising the role of Nivin in Bangalore Days remake?
When I watched Bangalore Days, I fell in love with the movie. Since I personally know Nivin, I knew his gestures; but the movie had a totally different package for him.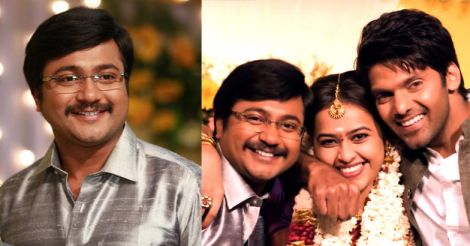 Stills from the 'Bangalore Days' tamil remake movie 'Bangalore Naatkal'
People will always draw comparisons. One cannot be 100 per cent same like the original. I cannot perform exactly like Nivin Pauly, I have my own body language. I have my own target audience and I feel I gave my best for them. Nivin called me after watching the film and told me that he liked it.
Many directors, including KO2 director Sarath, have compared you with Rajinikanth. How do you see it?
Oh yes, many have told me that! When you grow up watching one person in particular, then he becomes an inspiration for you. I grew up watching his films and Rajini sir is like a God to me. I feel happy and proud when people tell me that.
About married life and new responsibilities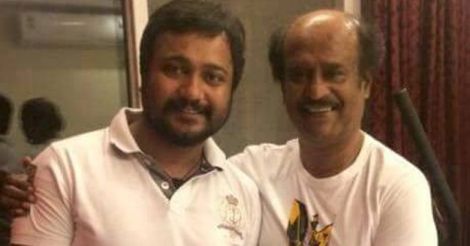 Simha with superstar Rajinikanth
We always have responsibilities at each stage of life.
Elections are coming up and being part of a political thriller KO2, do you have any message for your fans?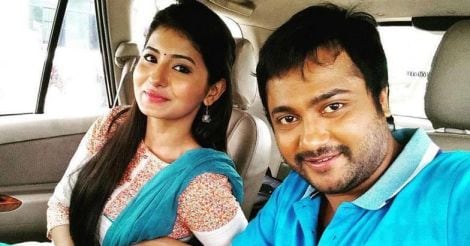 Bobby Simha with wife and actress Reshmi Menon. Photo: Facebook
KO 2 will be an eye-opener. The film will help raise an awareness on social issues. I would say one should watch the movie and then go to vote.