Debutant actresses in Mollywood making in it big in non-Malayalam movies is no more news. But the metamorphosis was different for Chandini, the wide-eyed lass with a beautiful smile, which conquered hearts.
She debuted in Tamil, and has now bagged two projects opposite leading young stars in Malayalam. Chandini, the lead actress in Prithviraj-starrer Darwinte Parinamam, says she will now focus on Malayalam cinema:
Shadia and Amala. Are they the same person?
Several people asked the same after watching Darwinte Parinamam, saying they didn't relise that Shadia of KL-10 Patthu and Amala are one and the same person. Shadia is totally different—foreign educated girl who wears the hijab. But Amala in Darwinte Parinamam hails from a poor family. I portrayed Amala without much makeup, but with darkened skin tone. Perhaps, it could be the difference that the audience felt.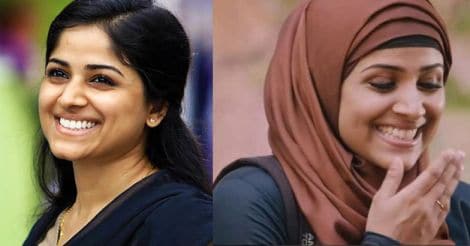 Your smile…?
My appearance receives different compliments each time. There were people who found my eyes attractive in KL-10 Patthu. My smile got admirers after Darwinte Parinamam. More than getting laurels for my appearance, I would be happy to hear people applauding my performance as an actor.
How did you debut in cinema?
I hail from Puthiyara in Kozhikode. My father was employed in the US, and I grew up there. I met Lal Jose sir when I came to Kerala to participate in a reality show. I then got an offer from Tamil for the movie Ainthu Ainthu Ainthu (555), followed by one from Telugu with Sumanth Aswin in the lead. The offer for the role in KL-10 Patthu came later.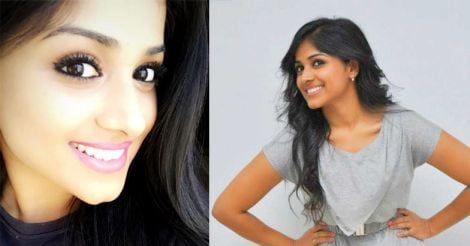 How comfortable are you with the language?
My Malayalam has a Malabari influence, and KL-10 Patthu was not difficult. Director Muhsin Parari helped me with specific words such as 'ijju', 'oon', etc. In Darwinte Parinamam, the language is as spoken in Kottarakkara.
Mrithika, Rehana and now Chandini…
I love my original name. In Tamil, I was named Mrithika, which I didn't like at all. But being a newcomer, I couldn't press for a name change. Mrithika became Rehana in Telugu. They have huge faith in numerology. That's how I got named as Rehana. It's a relief that I got my original name in Malayalam.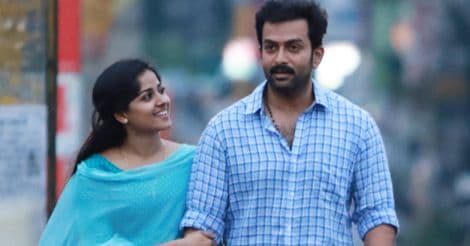 How about Unni and Prithvi?
I can't judge their acting. Unni is a good friend. He is more like a kid. He will get angry at the drop of a hat and the next moment he will be happy too. I used to annoy and pick up fights with Unni, and my mother, who used to accompany me to the KL 10 Patthu locations, had to intervene the same way as I fight with my brother at home. I met Prithviraj first at the location of Darwinte Parinamam. He is a perfect gentleman.