Ranjit Sankar, director and producer, is known for his fastidiousness and punctuality. He debuted with Passenger and has made seven films so far. He talks to Onmanorama about his new venture, Pretham.
What is Pretham?
Pretham is my second commercial film, the first being Punyaalan Agarbathis. The film is based on the reunion of three friends and the events that take place following that. In short, it is the sum of nostalgia, friendship, comedy, suspense, thrill, mentalism and horror. This is a youthful film.
Then why did you name it Pretham?
That is because I could not find any another suitable name for it. The first half of the film gets a lighter treatment while the second half is full of suspense and thrill. Jayasurya plays a serious role throughout the film. The fear that one would experience from the film is similar to one you'll get from the adventurous rides in theme parks. So in total, this is a funny thriller with lots of entertainment.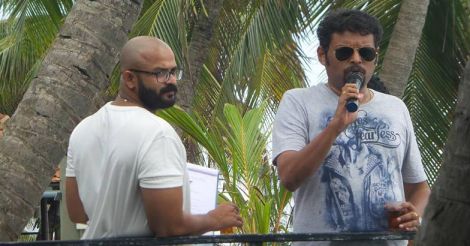 Is Jayasurya a mentalist in the film?
Mentalism, by definition, is reading others' minds. Hypnotism and mind reading fall under mentalism. There are people who have made mentalism a profession and only a few gifted people can do it well. Jayasurya's character, John Don Bosco, can read and manipulate people's minds.
What message does Pretham give?
I have not intentionally given out messages through my films, they just happen to take shape through the films' making. In Punyaalan Agarbathis, hartal was a theme because it had assumed so much of significance in the lives of the people in the state. I am not sure Pretham has such a theme. People have to decide after watching the movie.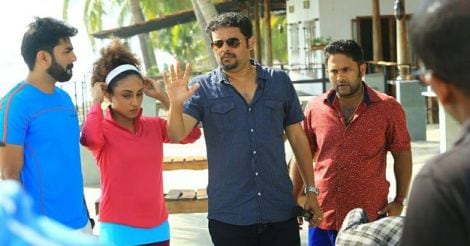 You normally announce the release date when you start shooting a film. How do you manage to pull it off?
Announcing release dates in advance gives me a lot of benefits. One needs to make films as well as market them well. I, therefore, need to keep all my schedules as per a plan so that my films benefit from it. I make small films; only if there is a strict timeline can films succeed.
Jayasurya's Idi is also releasing on the same date; are you concerned?
No, I am confident about my film and I have tried to present it well. I believe there is no point in wanting your film to succeed over other films. The audience wants only good films.
What after Pretham?
Pretham has not been completed; I am still in its grip. I have many stories on my mind, but they don't get precedence over Pretham at the moment. I'd only start with new projects going by the audiences' response after Pretham.