From Second Show to Charlie, it has been a long journey for Dulquer Salmaan, and the actor has established his own style amid rampant comparisons to Mammootty. Coming past this, he has completely changes the game through his unique characterization in Charlie that everyone took to.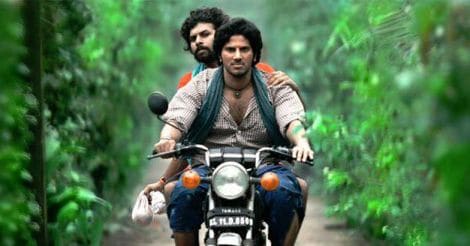 The efforts taken to achieve this persona
I don't know if I've ever made particular efforts towards building a persona; from a young age I've had my own personality. I think, besides my voice and certain mannerisms, I don't resemble my father in any way. That has helped a great deal in establishing myself as an actor, separating our identities. But I take it as a big compliment when I'm compared to my father. These things are inevitable.
Did you follow method acting to become Charlie? Have you observed the life of such people?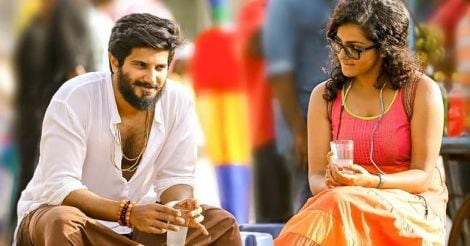 I don't think finding people like Charlie is as easy as that. Charlie, as a character, was extremely well-defined by my writer Unni R in the script, and my director Martin had a clear picture of how he wanted Charlie to be. So between several discussions and talks with the two of them, we arrived at a unique characterisation for Charlie. It is a role one gets once in a lifetime and something I will always cherish.
The path to Charlie was opened by Kullante Bharya. How important is this movie in Dulquer Salmaan's acting career?
I've never really compared the two films though they've both been written by Unni chettan. But these are both films that made me feel extremely fulfilled as an actor. We all desire box office success and love from the audience, but there are some films which you do for the actor in you, and I always tried to strike a balance between the two types. My films and choices hinge on both critical and commercial elements. I find it difficult to choose an out and out commercial film.
How do you assess the characters of Charlie from 'Charlie' and Aju in 'Bangalore days'?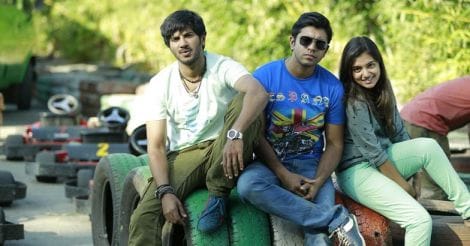 Charlie is a peoples' person. In all his entirety and being, he lives for others. I don't think he has any personal demons or desires. He is positive and he wants to effect positive changes in people. Aju is more of a loner. Besides his cousins, he has no friends or family. He isn't affected by what people say or think about him. His struggle is personal. He has inner demons he's fighting. So I think they're completely different. The only similarity might be that they're both vagabonds who cannot be tied down to one place.
A criticism raised towards your movies is that all the characters have either left home or returned from abroad. What is your take on it?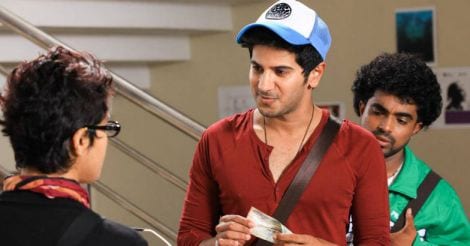 I don't think I've ever noticed this in a script narration. It's something people have observed. When I hear a great script I'm not going to refuse it because my character is from abroad or has left home. End of the day, I'm still playing a believable, real character. It's not far fetched, nor am I from some other planet. We have Indians living all over the world. And a lot of very successful people have had to leave home to pursue dreams. I can live with this criticism if the movie I do turn out to be good entertainers.
What is the reason behind you acting with familiar faces like Parvathy, Nithya and Nazriya? Is it your reluctance to come out of the comfort zone or is it their acting skills that influence you positively?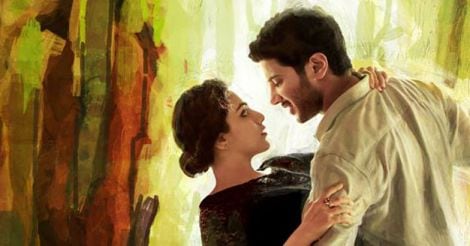 This is not something I get to decide. It's the directors who decide the cast. I didn't grow up with these artists. We are not childhood friends. When we first worked together in a film, we were strangers. So I don't think comfort zone has anything to do with working for a good script. I'm quite confident that I can get along with anyone I work with. Whether it is a co-star or a character actor, I get along instantly with everyone. Another thing is a lot of my films have strong female roles in them. So i think we need solid actors to play these parts. We've tried auditions for some films but it isn't so easy finding suitable people to play them.
The character actor(s) of Malayalam cinema who has influenced you
It's hard to pick, but Malayalam has had some of the best actors in all of the world. From Shankaradi sir to Pappu sir, Thilakan uncle to Bharat Gopi, Satyan Master to my Father and Mohanlal sir, we have had such an amazing range of talent! It's impossible to pick favourites.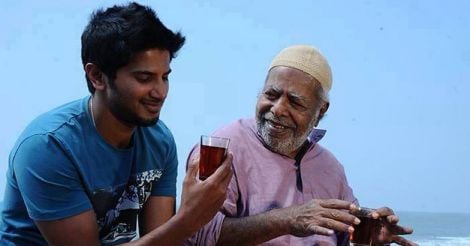 Through Koothara, you became the voice of the narrator. It was heard that it was a great improvement from Second show. How far is voice modulation important for an actor?
It was just the trailer of Koothara that I narrated. I didn't narrate the film. Second Show was my first film and I was extremely raw. With zero experience in dubbing, I could only get better from there. Voice modulation is extremely important, but I also think it's something we all learn with experience. We slowly develop an ear for it. While we dub for a character, if it goes off key, I think with experience we can sense it. Our pace, our pitch, our diction, everything can be improved.
You have worked with script writers who are also famous writers. In that context, have you felt a renewed interest in reading Malayalam?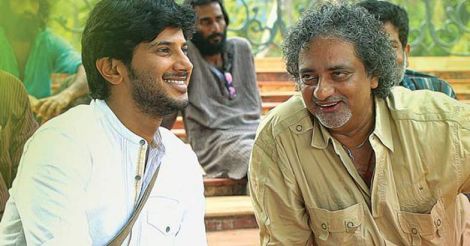 I've never learned Malayalam language, and the only ever time was when my parents tried to teach me at home. I shifted schools to Chennai before we started languages. I can read and write tamil and because some of the script and letters are similar, I started picking up Malayalam slowly. It'll probably be some time before I can read full fledged books in Malayalam but that is my goal. Right now, the newspapers and news scrolls on TV and my scenes are what I'm able to read. I'm stubborn about reading Malayalam literature in Malayalam, so I'm working towards that.
What are the preparations and homeworks undertaken for portraying the real life of KTN Kottoor?
I was very insistent that I don't get influenced by other actors who have portrayed similar roles from similar periods. So I broached the topic of how to go about my role with just my director. We discussed and brainstormed and arrived at how Kottoor should be. It was very much out of my comfort zone, but it was more like an educative period. I loved deciphering my lines; I had pages and pages of dialogues in a language far beyond my understanding. So I would decipher it like code. I would break down every scene, the meaning of each word. And then, each word in context to each sentence. And then, each line in context to the entire dialogue. And in turn, that in context to the whole scene. It was like breaking down and understanding Shakespeare in high school.
You used to write scripts when studying in acting school. How do you assess yourself as a script writer? Do you visualize the characters when you hear the stories? Also, You seem to share a bond with actor Ashwin Kakumanu, could you tell us about it?
I used to make short films with a handycam from a young age of 12 or 13. My dad always had all these gadgets in the house, and I had access to them. All of the help in the house were kind enough to indulge me and would act in these films of mine. Those days, I would edit it on camera, rewind, shoot over the footage and compile a short film. I used to use a lot of miniatures as I had no access to actual locations.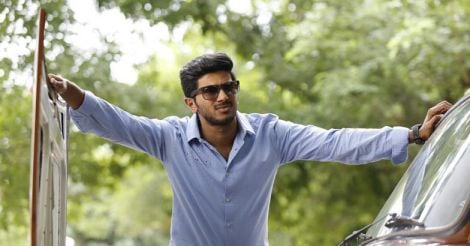 I met Ashwin Kakumanu in college and we began talking about movies and discovered that we had a lot of thoughts and ideas in common. By this time, we got access to more technology, cameras, editing software and so on. We conceived and shot several short films and even entered and got shortlisted in some short film contests. I think it was the biggest eye opener for me and helped me decide that movies were going to be my career. As a script writer, I loved conceiving ideas, characters, scenes and screenplay, but had the general writer's block when I used to sit down to write lines. But I was also much younger then. I don't know how it would be if I sat down to doing it now. It is something I thoroughly enjoyed though. I loved filmmaking more than anything I had done up until then.
Is there any possibility of you taking charge of 'Playhouse Productions' as you are good at business? Do you plan to initiate any business ventures related to the film industry?
There is no plan of the kind right now. I think business is different from the film business. The film business should never be just business. It's difficult to do that with art. Again, it would have to be the perfect balance. I think it would be a full time job to be a producer. I have big dreams in films. To direct, produce... even as an actor, I'm just starting out. In time we will see how everything pans out.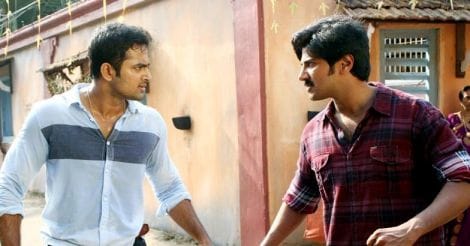 You have loved bikes and driving since childhood. Can you share some of those memories?
My oldest memory is of my dad putting me on his lap and letting me steer. I couldn't get enough of it. When I grew too big to sit on his lap, I would stand between the front seats, between my parents just so I could stare out the windscreen and see the roads, the traffic and many cars. Several times I've fallen forward when my dad would hit the brakes. No matter how much he would tell me to sit down, I wouldn't listen. My mother's brother would draw cars for me when I was a toddler because it wasn't always possible to take me on drives. So I developed a love for drawing cars from when I could hold a pencil. Even now, cars, driving and road trips are my happy places. No matter how stressed I'm at shoot or on a film, I unwind by going for a drive or by reading up about cars.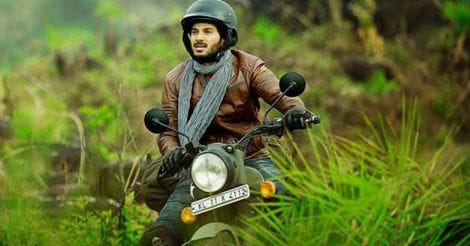 It's being said that you are going to act with Sreedevi's daughter Jahnavi. Is it true that you are stepping into Bollywood?
There's no truth in that. It's just a rumor. I keep listening to scripts in other languages, even Telugu and Hindi, but I haven't heard anything that excited me.
Your upcoming movies?
Kali with Sameer Thahir, a film with Rajeev Ravi, and also three others with Amal Neerad, Prathap Pothan and Sathyan Anthikad.