Actor Jayasurya says he is all happy about winning a special mention in the 63rd national film awards which were announced on Monday. Jayasurya won the special prize for his performance in Su.. Su... Sudhi Vathmeekam and Lukka Chuppi.
Jayasurya shares his happiness with Onmanorama:
"I feel extremely happy. It's a great thing to have our name featured along with that of great actors like Amitabh Bachan and Kangana. I find it as an award for Malayalam cinema."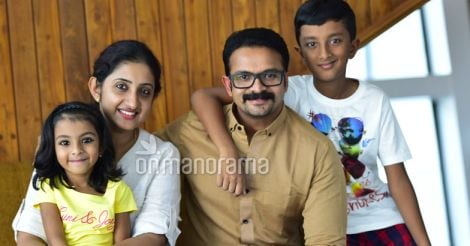 Jayasurya with family pose for a photo on the sets of 'School Bus'. Photo: Rahul R Pattom
Also read: I am not a born actor: Jayasurya
Were you hopeful?
"See we can't expect anything. We can only wish for something. Brilliant films are chosen for national awards. It's a matter of pleasure to see our films also finding place among them.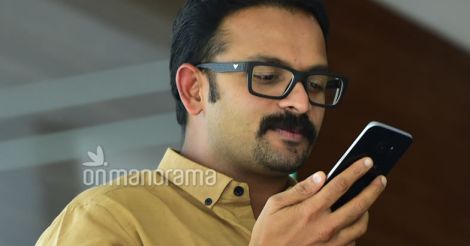 Jayasurya speaks over phone after winning national award. Photo: Rahul R Pattom
No complaints
"I don't think Malayalam films were not given due consideration. There must have been better films from other languages. I'm hopeful that we can make better films in the coming years."