For anyone with a flair for the history of Indo-China relations, coming across a Keralite family that migrated to China over 700 years ago would be nothing less than exciting. For Joe Thomas Karackattu, the excitement took him to such a high level that he wanted to write about his findings not only on paper but also on screen.
Guli's Children, a work of non-fiction, written, shot, narrated and edited by Thomas, who teaches at the Indian Institute of Technology (IIT), Madras, is in short an attempt to bring out the cultural-historical ties between the southern Indian state of Kerala and the land of the red dragon, the physical artefacts and also traces of human genealogy that survive even today. Wonder who is Guli? She is none other than Kozhikode aka Calicut, the northern Kerala city, which is hailed for its culture, food and the lovable people.
A visual representation of his current research, Thomas' work is a result of a research spanning over two years and nearly 20,000 kilometres of fieldwork across India and China.
Thomas, who was born and brought up in Delhi, studied at St Stephen's College and JNU and was a Fox Fellow at Yale University. Apart from being an IIT faculty, he is an editor with H-ASIA, a journal of humanities and social sciences based at Michigan State University.
After the film's premier at Kozhikode, Thomas interacts with Onmanorama in an e-mail interview.
Being an academician, how did you arrive at the project?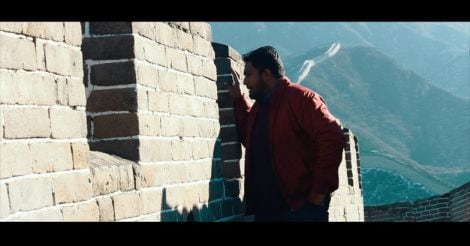 The film is a visual representation of my ongoing research on the history of Kerala-China relations. China's maritime outreach, particularly the visits to Kerala, during the Ming dynasty was a key part of this. It was during my research on this that I came across several historical references to Calicut ambassadors being banqueted at the Ming court (and even before that). So roughly between the 12th and 15th century, we have a history of cultural, social and economic interaction between Kerala and China - which doesn't seem to excite our present understanding of China. I was intrigued by the narrative of a family that went from Calicut and settled in China over 700 years ago during the Yuan dynasty. I wanted to find out where exactly their descendants are today. Thus began a long winding search covering nearly 20000 kilometres and spanning over two years.
Could you please brief us about the process of production?
My experience doing the work can be split as 70 per cent research and 30 per cent learning the craft of film making. I am not a professional filmmaker. I teach at IIT Madras. To learn the craft, and get familiar with camera settings, audio, depth of field, b-rolls, grid lines, frames, etc was an equal challenge.
I wrote, shot and edited the film. It has been voiced in an audio-booth that I made using acoustic foam and cardboard. It was shot with a DSLR with two basic lenses. The edit was done in the nights, because teaching, students and family kept me occupied during the day. Besides Kerala, my fieldwork covered the east, north and southern part of China. By the grace of the Lord, everything fell in place neatly. For me, as a Malayalee, it was absolutely thrilling to meet the descendants of another Malayalee who had moved to China over 700 years ago. Mr Ma's family felt equally thrilled that for the first time someone from India had come to visit them tracing their roots to Calicut.
How much facts and fiction are there in the work?
It's absolutely a work of non-fiction.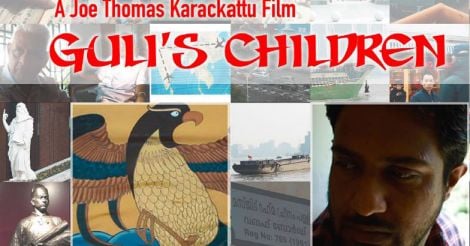 Why did you settle for a shortfilm with such a vast topic?
The story would be told in writing as well, but the powerful visual dimension to such a search gave me the motivation to capture it on film in the first instance. A short film was, to my mind, the best way to bring out this finding to a wider audience that definitely has an interest in human genealogy connections, which are fascinating and intriguing. I could tell this story in 30 pages with 100 citations. But telling this in 43 minutes and presenting my research visually to a wider audience while retaining the gravity of the subject matter, was the challenge that excited me the most.
How do you manage your work at IIT and passion for filmmaking?
Managing research and teaching is a challenge, but both excite me in equal measure. While research and reading is an ongoing activity, I normally keep my vacation time for fieldwork because travel time during teaching semester is limited. Even for this film, bulk of my time went in for the research - and once I had the subject matter clear in my mind, the coordinates identified, the interviewees fixed, the itineraries organised - it was a matter of executing the plan at the first available opportunity. With this film, I seriously hope that researchers look at fieldwork beyond simply note-taking and transcribing interviews.
Are you planning any other projects?
Having gone through the workflow of filmmaking in its entirety, I intuitively feel that the strength of any film, particularly a work of non-fiction, ultimately rests on the research that goes into it. That reflects in the substance of the film even though you may have had only basic equipment for production. As for the next project, I have to expend a lot of time and energy in bringing this film to a wider audience. But I am hopeful that Guli's Children is just the beginning.