Cinematography has undergone a sea change in Malayalam cinema, with an eye for details in every frame. The cinematographer now lends as much weight to a movie as the director or the actors. Not every technician gets a round of applause when his name appears in the title credits. Jomon T. John is assured of it. The State Film Award underscores the ordinary moviegoer's recognition of John's work.
Also read: Jomon T John's fav frame: a pair of award statuettes
We get the fashionable cinematographer rolling:
Effort pays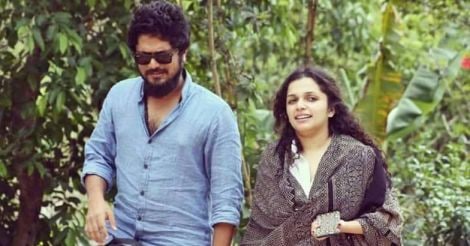 Jomon with wife and actress Ann Augustine
I was really scared when I started on Charlie. Even when I read the script, it gave me goose bumps. I knew this was going to be a balancing act. But director Martin Prakatt encouraged me and stood by me. I took on the camera because I had complete trust in Martin. I am so happy that the effort paid off.
At sea
One of the song sequences was shot in the deep sea. It took us two days to finish the shooting. We would leave Cochin Ship Yard on a boat by 3 in the afternoon and return by 6:30. We filmed all wide shots in the sea. The rest of the shots were filmed at a yard by cutting out the background.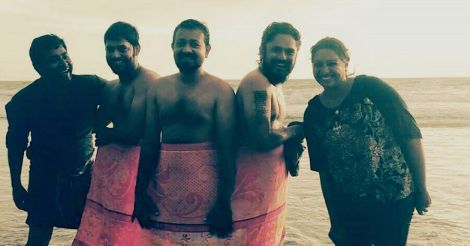 Team 'Charlie' having fun-filled moments on the sets
The shooting in the sea was exhaustive. One of the days we were supposed to go for shooting, the boat tragedy happened in the Kochi Lake. We had to postpone the shooting.
Change in time
Cinematography has undergone big changes in technology and creativity as I reach Charlie from Chappa Kurishu. I did Chappa Kurishu during the initial days of digital cinema. Now cinema has completely switched to digital. New cameras have come to the market, allowing far greater perfection. Cinema is fast changing.
Cinema as university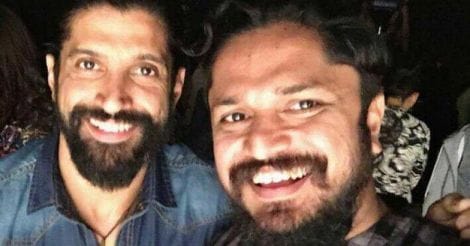 Jomon with Bollywood actor Farhan Akhtar
This is a daily learning process. Each movie is a unique experience. New directors, actors, technicians… many people pass on new information and knowledge as we proceed through the work. We have so much to learn from each of them. Cinema is a university in itself.
Picket 43
Picket 43 is a film that demanded great physical effort. We shot the movie in knee-deep snow. We would need at least half an hour to relocate the camera between shots. I am told that at least five people die in shootouts in the area every day. We were travelling in a mine-proof vehicle. The soldiers who accompanied us warned us: Don't be scared if bullets hit the thick glasses with a thunder. I had to muster courage to finish the film.
Candid feedback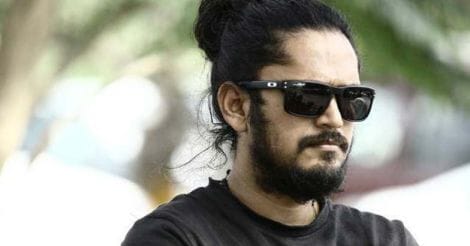 I experiment with latest fashion trends, says Jomon
I tend to share my feedback with the director the moment I read the script. This may not be limited to improving the visual treatment. If I feel certain scenes as a bore, I tell them. Directors have given me that freedom. At the same time, I am not someone who meddles with scripts. I just comment on the team I work with.
Fashion a passion
Like some people are into politics or sports, I am into fashion. I subscribe to some fashion magazines. You could say my passion is to follow fashion. I also experiment with some trends. That's what you see on my hair and beard. I was interested in all these right from my school days. But my folks would send me to a barber whenever I try to grow my hair.