Upcoming Malayalam movie White is making headlines for many reasons. Apart from the fact that it is the debut Malayalam movie of Bollywood actor Huma Qureshi, the Uday Ananthan directorial is one of the most anticipated movie of superstar Mammootty as well.
Ansar Kalabhavan, popularly known as writer and director of movies Mimics Parade (1991), Valathottu Thirinjal Nalamathe Veedu (2003) and Josettante Hero (2012) will also be seen playing a pivotal role in White. With a totally different get-up, the director-turned-actor Ansar Kalabhavan speaks to Onmanorama about his foray into acting, movie ventures and more.
How did White movie happen?
I was on my way to Bombay on a personal visit. At the airport, I happened to meet director VK Prakash. It was VK Prakash who introduced me to Uday Ananthan who also was travelling in the same flight with me. Uday briefed me about his latest project White with Mammootty in the lead and its first schedule of shoot in Bombay. By the time we were about to get down at our destination, Uday came to me and asked if I would do a small role in his movie.
When he offered me the role, I was surprised. I was looking for a change in career and even without me asking or suggesting it, he gave me just that. Uday is one director with great potential. Uday foresees everything and does everything according to the calibre of each artist.
We see a totally different Ansar in White. What's all about it?
It was Uday himself who asked for a different get-up. Yes many have told me about it as I am totally unrecognizable. (Laughs)
In the movie, I play Roshni Menon's (played by Huma) boss who sends her on an assignment to London.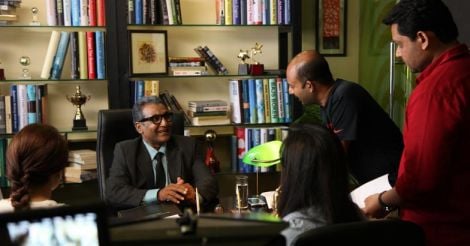 Ansar on the sets of the movie
Working with Huma
Huma is a great artist, I must say. A mature lady who is very professional, be it on or off the sets.
About playing a role in superstar Mammootty's flick?
White has already created a hype in the industry soon after the first look poster was released. Mammooty's looks and acting skills are beyond comparison. I am sure people will be amazed after watching White.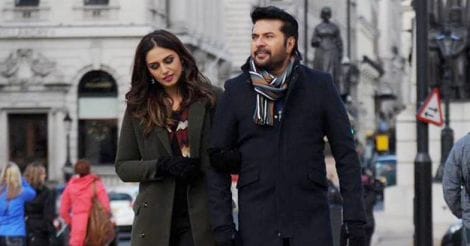 Mammootty and Huma
It feels great and I feel fortunate to work with such a great actor. When you know that you are part of a superstar's movie, especially someone like Mammootty who takes care of everyone and everything, one does not have to worry at all.
How is it like moving into the shoes of an actor?
I must say it feels relaxing. When you are going in a single direction, you need to keep an eye on various aspects of a movie. Scripting and direction have their own challenges. But when you are an actor, you need to focus on one particular role and I believe that's comparatively easy for me.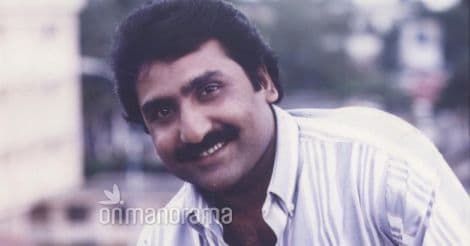 Ansar Kalabhavan
Any plans to direct again?
Nothing for now. I think it's all about enjoying whatever you do, and right now I am happy with what I am up to.
Any other projects?
Well, even before White, I was called up by Siddique-Lal to do a role in their upcoming movie King Liar. A few combination scenes along with Dileep, I will be seen in yet another look for King Liar as well.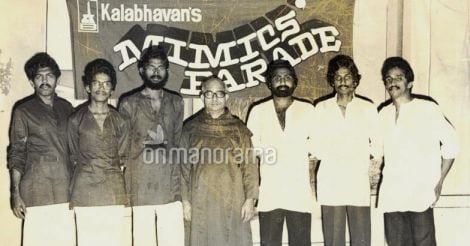 File photo: Team Kalabhavan
Being from the Kalabhavan family, you have come a long way. Tell us about how you see the so called 'new-gen' movies.
I am amused at the way young directors are creating amazing movies. Times are changing and so are our viewers. I even used to think it's high time that people like us take bits and pieces from the young aspiring directors. The social media too is playing a pivotal role today.