Before an interview with an actor, every journalist does her/his preparation – glance through their repertoire, read up their earlier interviews, look for interesting tidbits about them and finalize a set of questions. Even after ticking the boxes of this checklist, it did not seem enough for a telephonic interview with Kamalinee Mukherjee. She's a trained dancer, well-educated, loves reading, writes poetry and the artist has a strong theater background; what if the questions did not interest her?
All those concerns were washed ashore with a hearty laugh from Kamalinee a minute into the chat. And, she could not stop gushing about her new Malayalam film Pulimurugan, its lead actor Mohanlal, director Vysakh and the entire crew. In a conversation that lasted about 20 minutes, she told us how she fell in love with the locations of Pulimurugan, narrated the magic that happened on the sets, what an 'insanely good' actor Mohanlal is and why she wants Vysakh to make an out-and-out action movie with her in the lead. When the call got disconnected after the interview, it was very clear how Kamalinee, despite appearing in only 4 Malayalam films in a span of 6 years, is a friendly face to the audience here and why she has high respect for the Malayalam film industry.
Here are excerpts from the interview.
Given the theme of the film, Pulimurugan was majorly shot in the jungle. How difficult/enjoyable was your experience?
Mesmerizing! I loved every minute of it. While shooting for Pulimurugan in the forests, I got transported to another world altogether. The locations were so beautiful that it would be totally worth waking up to it even during late hours in the night. We shot at the interior forest parts of Thekkady, in places that were not explored before. The views were breathtaking and I felt so overwhelmed by the sheer beauty of nature. It was wonderful to see how the film crew enhanced the natural setting to suit the requirements of the set, without causing any damage to it.
We stayed at the edge of the jungle and would travel in jeep everyday to these virgin locations deep inside the forest. That itself was an adventure. We heard of a tiger being sighted nearby one day and we saw footprints left by a herd of elephants on our way. Nevertheless, we were all very thrilled. It was an experience of a lifetime.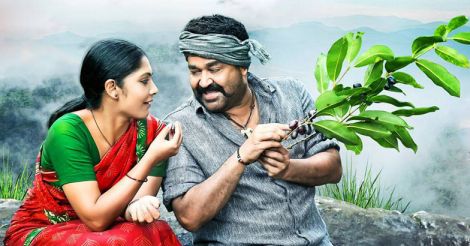 A still from 'Pulimurugan'
Did you have any action sequences in the film?
Yes, and that was not something I have done before. My character Myna is a woman living in the forest; she's from there and she's very comfortable in her environment. So, I had to do certain stunts but I could not work with Peter Hein. It was my director Vysakh who choreographed those scenes.
And, he was just awesome in that role! Be it jumping into a lagoon, or doing a fight scene, Vysakh had it all pictured clearly in his head and gave me so much confidence while I tried doing them. He was unbelievably good and he would make for a superb action choreographer. In fact, I have made a demand that he should do an action film with me in the lead (laughs).
How did you like your character Myna?
She's a firebrand - unpolished and brave. It is for the first time that I am doing a character with a strong rural background. I was pushed to a challenging corner of my career with Myna and I enjoyed every moment of it. Myna is not affected even by an iota of urbanization and is very true to herself. I am a city girl and this role took me out of that zone. It was an interesting process where one was asked to strip oneself off her identity to do a role she has no prior experience of. It took me days to wear off the Myna factor after the Pulimurugan shoot. I consider myself lucky to have worked in Malayalam where I was offered startlingly different roles in all my films. Look at Vysakh – after putting me in a song in his earlier film Cousins, he offered me the role of Myna, which is a complete turnaround for me. The entire Pulimurugan team helped me become Myna and Mohanlal especially was such an amazing support.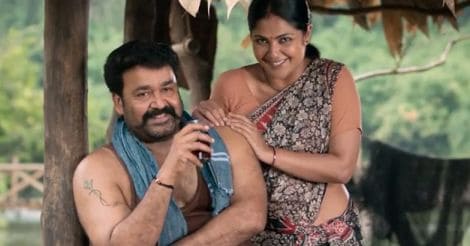 Mohanlal and Kamalinee
Tell us about Mohanlal
He's brilliant! He's mindbogglingly, insanely, crazily good. It is a treat to watch him perform, completely avoiding cliches and stereotypes. He works on his body language and it comes out so natural, going in tandem with his character. Even though Pulimurugan can be termed as a film that is an interesting mixture of all genres, it ultimately belongs to the Mohanlal genre.
Down South, you've now worked with Mohanlal, Mammootty and Kamal Haasan. How different are they at work?
Working with each one of them turned out to be entirely different experiences for me. I can't compare one with the other. All three of them have one thing in common – while being a professional at their jobs, they are so passionate about what they are doing. While working with them, an actor like me is like a sponge that can absorb as much as it can. Not just them, I have had the privilege of working with so many talented actors who are very generous. They are open to sharing their experiences and that helps me big time.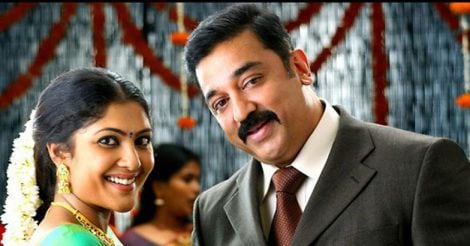 Kamalinee Mukherjee with Kamal Haasan
How do you think Pulimurugan will fare at the box office?
I have never ever bothered about the box office result of a movie that I have done. I commit to a film if I feel that I would enjoy the movie-making process and being a part of it. If you got the idea that Pulimurugan is an action film from its teaser and trailer, the song that was released showed you that there is a soul to the film. There's softness, it talks about family and relationships. That made me say yes to this film. At the shoot, you could feel that there's magic happening around you... there's magic on the sets. And when that magic translates onto the screen, it will light the screen with its spell and that will bring box office success.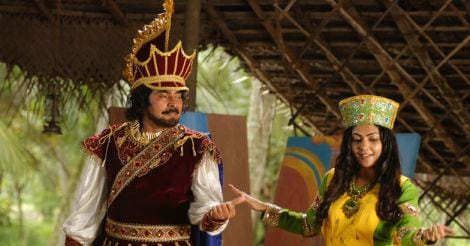 A still from the movie 'Kutty Srank'
You come from a strong theater background. Planning to revisit plays?
I love theater. But after foraying into the film industry, I have not done any plays. It was theater that made me fall in love with acting. The acting bug bit me and now I am so taken in by films that I have shamelessly ignored everything else in my life.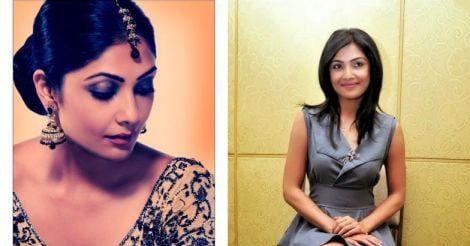 Kamalinee Mukherjee
Upcoming projects?
I would be doing a film each in Tamil and Bengali. After that, I would be taking a break from films to continue with academics.
Do you want to add anything?
The team – I want to thank and congratulate the entire team of Pulimurugan. We were privileged to have Shaji Kumar as our cameraman. We also found a wonderful, ever-smiling producer in Tomichan Mulakupadam. I should also thank my sister Mrinalinee Mukherjee, who did my styling for the film. She has worked with me in all my films. For each of the crew members, it was a tough task. They had the nature to deal with, a big movie's platform to deal with, but nothing deterred the gung-ho team. Credit goes out to every single one in the crew. I will try to be there in Kerala for the movie's release.
Pulimurugan hits the screens worldwide on October 7.