Manic men and helpless women have long been characterised in Malayalam cinema. 'Leela' goes against the grind. This film is a celebration of black humour, says screenwriter Unni R..
Leela's correction
Leela is the first time I am adapting one of my stories to a script. This is a departure from the story, a complete rewriting.
When G. Aravindan made a movie out of C.N. Sreekantan Nair's play 'Kanchanaseetha', he could transcend the differences in media.
In this case, the audience would be faced with a different Leela. If Malayalam movies have been celebrating the victories of the hero, Leela is going to challenge that perception.
Morality concerns will never leave Malayali society. Leela touches upon everything from "Dinkoism" to the current political and social situations.
Kuttiyappan's inverted logic
Kuttiyappan has wondrous logic. The kind of logic coming from people who view the world upside down. Listen to them for a few moments, and you would start believing them. These crazy ideas and funny habits make Kuttiyappan different.
I wrote the screenplay from director Ranjith's apartment. Actor Suresh Krishna suggested we consider Biju Menon as Kuttiyappan. We finalised on him. When Ranjith first planned to make Leela into a movie five years ago, my wife had made the same suggestion.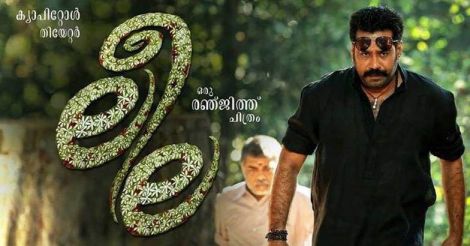 Biju Menon essays the lead role of Kuttiyappan
The Kuttiyappan in my story is different. I had not characterised him. Now, Biju Menon has made him an excellent character. It was an extraordinary performance, in dialogue delivery, gestures and postures. He often resembled a a caparisoned elephant.
Similarly, Vijayaraghavan's Pillechan is another character that is going to be a milestone in the actor's career. That was a brilliant performance. Indrans and Jagadeesh are also going to surprise you.
Also read: 'Leela' Kottayam song is a cracker from the bearded crew | watch video
Writer's due
Faith and freedom are omnipotent for a writer. Malayalam cinema has shown a tendency to relegate writers to the background. There are very few directors who give writers their due. Have you heard of any contemporary director talking about the writer?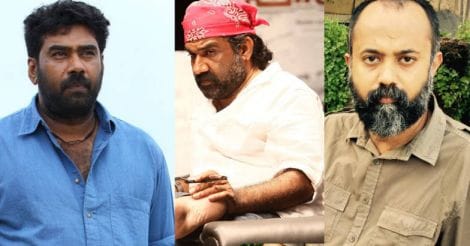 Biju Menon, Ranjith and R Unni.
Ranjith is a director who recognises the work of a writer. He has gone through his days of struggle, without getting paid or being recognised. We can see that from the respect he shows us. That will tickle your thoughts and interests.
Sibi Malayil and Lal Jose also support writers. I had enjoyed this freedom when I worked with Venu on Munnariyippu. He ensured that my name was present even in the movie posters.
This demand is not only for me, but for the entire clan of writers. The writer should be given the consideration he deserves. I do not approve of director Rajeev Ravi's derogatory comments on a good writer like Santhosh Echikkanam. He had said Santhosh had written a load but he threw it all away. When I gave him a reply, I got support from other script writers such as Shyam Pushkar.
Malayalam cinema lacks strong scripts. Nobody is asking for good scripts. The directors should change their attitude of keeping young writers in the shadows.
Leela is a film that has not been compromised. This is the result of an attempt to make a movie without the usual formulas of commercial films. After we completed the final editing of the movie, editor Manoj called up and said it was fantastic. Ranjith's comments also delighted me. He just said it was a fine film.
If it is heartening to be part of a fine film, the support from the crew members doubles the joy. Cinematographer Prashanth Raveendran seemed to have an ability to read the directors mind. Leela is his first movie as an independent cinematographer. He had been an associate with S. Kumar. I also have to thank editor Manoj, sound editor Harikumar, music director Bijibal and the 'Kakkamuttai' team, which did the sound effects.
This movie will give you the same impact, which you got after reading the story.