Manjima Mohan - the name brings a smile to the face of Malayalees, reminding us of the cute kid from films such as Madhuranombarakkaattu, Sundarapurushan and Priyam. And for this interviewer, there's also this vague memory of seeing her in the TV program 'Hai Kids', which was part of evening routine after school.
After 11 years, when we saw her opposite Nivin Pauly in Oru Vadakkan Selfie (OVS) last year, she turned into a gorgeous woman, yet with the same old charm intact.
There's also a fairy tale connect to OVS and Manjima's current celebrity status.
In OVS, Nivin's character dreams of working with ace Tamil filmmaker Gautham Vasudev Menon. And in reality, when the film's heroine Manjima Mohan got a call from the director, all she did was say a 'yes' in full excitement. The offer for Achcham Yenbadhu Madamaiyada (AYM) came through actor-director Vineeth Sreenivasan after Gautham Menon watched OVS.
Here, in a freewheeling chat with Onmanorama, Manjima Mohan talks about the project and how it was for her to be part of a Gautam Menon movie.
Excepts from the interview:
Gautham Menon and A.R. Rahman are two personalities every star dreams of working with. And you grabbed that with your debut in Tamil and Telugu.
Yes, I consider this as a big blessing. For this project, I worked with Gautham sir for more than a year. Once you start working with him, you get to learn so many things. He gives a lot of space to artistes and yet, extracts the best shots from each of them. He never imposes on actors what he needs, but simply asks us to work in our own way. There are two important things I learned from him – to be patient and to be nice to people. I have now become so close to Gautham sir; he is like a mentor to me.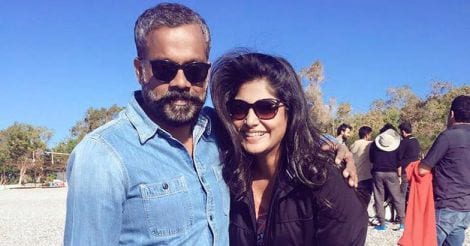 Manjima With Gautham Menon
About Rahman sir, I just saw him for the audio launch. Before the event, I had told Gautham sir that I wanted to meet Rahman sir personally. Once the launch was over, a few of us from the team spent sometime with Rahman sir. That was one of the best moments in my life.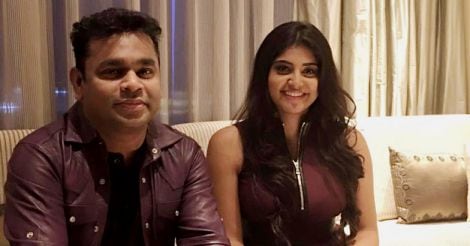 AR Rahmn and Manjima at the audio launch of 'Achcham Yenbadhu Madamaiyada'
Simbu V/S Naga Chaitanya. Who's your pick?
(Laughs) No, no..both of them are bio-metrically opposite to each other - be it acting, their personalities and it in the level of friendship I share with each of them.
Simbu is a natural actor, a brilliant one. Naga Chaitanya is a hard working star, makes it to sets on time and is very friendly.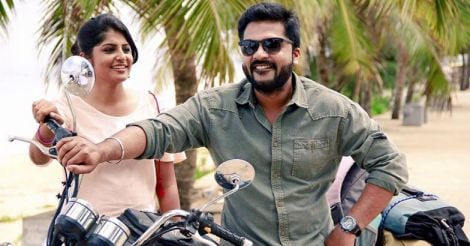 Manjima and Simbu in 'AYM'
It was easy to make friends with Naga Chaitanya. You can argue with him, have friendly fights with him and can even gossip with him about anything.
Simbu, on the other hand, was initially too reserved to speak out but once you get close to him, he could be one of the good friends in the industry. I have a good relation with both of them.
You began your career in Malayalam. Now that you have worked in both Tamil and Telugu, can you tell us the differences?
There's a lot. From a young age, I have seen my dad's friends from the industry and whenever I go on sets, people identify me as cinematographer Vipin Mohan's daughter. It's like a home for me in Malayalam but in Tamil and Telugu, only a handful knows my dad. I had to earn my name. I had apprehensions if people would be there to support me and how things would pan out. But everything is professional. You are working with a proper team under schedules; there are highs and lows and we learn though them. And the merit of working in a new industry is that I come back as a very independent and strong person.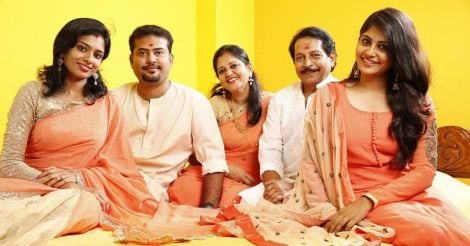 Manjima with her family
Does you father give you tips or suggestions?
Not really, but yes, they tell me all things that I, as a girl, should keep in mind while working. I am a short-tempered person, so they often tell me to be in control. Know your work, know your art - that's what they have always taught me.
From the trailer, Achcham Yenbadhu Madamaiyada looks like a road movie with high emotional content. Can we expect another 'Vinnaithaandi Varuvaayaa'?
Many have asked me if AYM is a sequel to Vinnaithaandi Varuvaayaa, maybe because of the similarity in theme. The first half is colorful and the second half is entirely different from what one would expect it to be.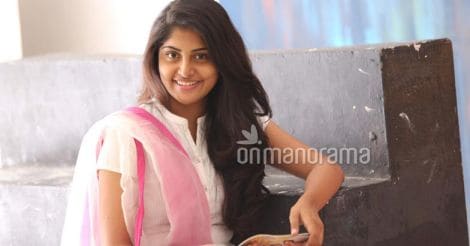 Gautham Menon films have a few fixed elements in each of his movies.
Yes, there's romance, there's revenge, fight, humor – it's all there. Romance has pivotal place in AYM, but initially, I was hesitant in doing intimate scenes.
Nivin Pauly knows it best; he knows how difficult it was during the shoot of 'Neelambalin' song for OVS. He used to tease me, saying I am too shy. It was almost similar when I began shooting for AYM.
But by the end of the movie, I was on track, thanks to Gautham sir, who always shoots very aesthetically.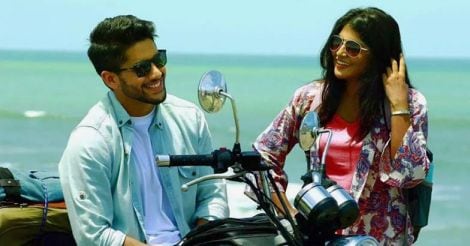 Manjima and Naga Chaitanya
Like in the movie, have you gone for a long road trip?
(Giggles) No, I have never rode a bike before and it was a first for me in the film. Honestly, I was scared to get on the bike. There were many scenes during the bike ride and I was super-nervous doing those.
How was the response after OVS?
Many appreciated and many criticized. The harsh advice that that I got after OVS, was not to act anymore, especially after the climax scene. I myself and the entire OVS team were satisfied with the scene but a good number of audience had a different opinion over that particular scene.
For 11 years, I completely stayed away from the industry and when I joined OVS, it was a bit hard for me – especially with dubbing and the emotional scenes. In AYM, I was reminded of the criticisms every time I had to do such scenes. There was a low phase initially, but I had to pick myself from there. I have improvised a lot for this film and the whole credit goes to Gautham sir.
After Gautham Menon, any dream director you would like to work with?
Mani Ratnam.
How are you enjoying the rise as an actress now? We see a lot of Manjima fan groups online.
Rise is good. Rising is always easy but balancing is a bit difficult. While doing OVS, I never had such kind of fan pages. I think it would be better to address them as 'well-wishers'. I was scared initially; and I worry whether I would be able to meet their expectation with my films. Otherwise, I am really happy.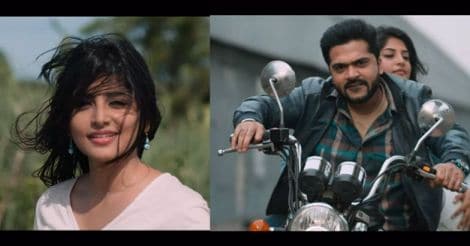 Any South Indian actress you truly admire?
I have never tried to be like someone but yes, there are many artists whom you respect immensely for the work they have done and Nayanthara is one such personality. I really like Trisha and Samantha too.
Are you beauty conscious?
One should definitely look good on screen but I am not someone who bothers too much over such things on a routine. In front of the camera, I do speak out for my preference, suggesting what kind of clothes would suit me.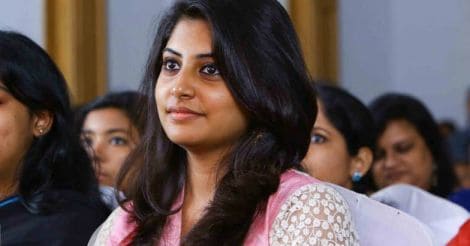 You made it big after OVS. Can Nivin Pauly be considered as a lucky charm for Mollywood actresses?
(Laughs) I don't know.. Maybe, looking at his career graph so far, it seems so.
All I can say is that till this day, the biggest support in the industry for me, after OVS, is him and Rinna chechi (Nivin's wife). Vineeth ettan and his wife Divya chechi too; I talk to them about all my projects.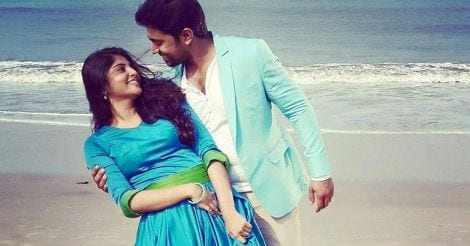 A still from 'Oru Vadakkan Selfie'
You had acted as a child artist in Priyam with Kunchacko Boban. Can we see you as his heroine soon?
I did in fact get an offer with Chackochan, but I could not sign the project as I had already committed two other films in Tamil.
Do you prefer sharing the screen with any actor?
The script is my first preference. Then director, and only then, the actor.
Upcoming projects?
The shooting of my second Tamil movie with Vikram Prabhu is almost over and my next with Udhayanidhi Stalin will start from September 3.
I am also waiting for a good Malayalam script because ultimately, I enjoy freedom working in Malayalam.