Eid will have a different color this season as Kasaba, starring Mammootty, is all set to hit the screens. And for Maqbool Salmaan, the colors in his real life is going to be more vibrant with his turn in Kasaba.
The movie will be some sort of a transition for the young actor who will be seen in a never-before avatar in the Nithin Renji Panicker directorial.
Maqbool tells Onmanorama about his experience of sharing screen space with Mammootty, his thoughts on Kasaba, and his plans for future.
How does it feel to be a part of Kasaba, a movie that has already created so much hype?
I'm happy and at the same time, extremely honoured. Working alongside the stellar star cast of Kasaba itself is a big credit. I am sure that this movie will be like a re-launch for me.
What's your role in Kasaba? There are rumors that you are playing the role of Mammoottys' brother in the movie.
Those reports are not true. I'm not doing the role of Mammukka's brother. I portray the role of Jagan, a college union leader, who has his own ideologies and ethics. The character is a powerful one and has a pivotal role in the movie.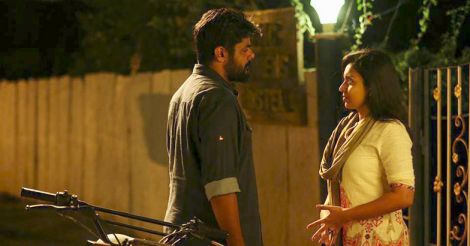 A still from the movie 'Kasaba'
Many have high hopes for Nithin Renji Panicker as a director. How was your association with him?
First thing, I must say I'm thankful to Nithin for choosing me. He could have chosen somebody more experienced for this role, as Jagan is a significant character in the movie. I have known Nithin since our childhood and I have tried my best to do justice to the character in his movie. Nithin is a dedicated and hard-working young chap, who has a clear vision about each and every person. And he has a long way to go.
How was it working with the megastar? Did Mammootty give you any acting tips?
As you all know Mammukka is my uncle. And so, I was super excited to work with him. It's a dream come true for me. In fact, now I'm eagerly waiting to see the movie. Initially, I was nervous about doing combination scenes with him. But he has always been a supporter throughout. He literally enacted a few scene for me, so that I could improvise on it in and better myself for the next take.
I discuss with him when a character is offered to me. He always advise me in choosing movies by not just looking at the character and script, but also by taking into consideration each and every elements and people involved with the films like the directors, the production banner and other such things.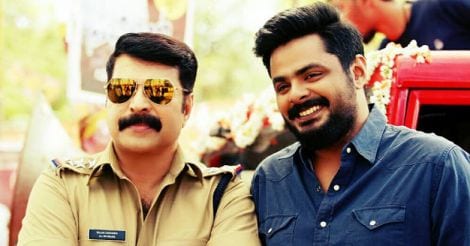 Maqbool with Mammootty on the sets of 'Kasaba'
Any unforgettable incident during the shoot?
Working with my muthappa itself was an unforgettable incident. Each and every day of the shoot was special.
Being the son of a TV actor, a superstar's nephew and rising star Dulquer's cousin, was it challenging or rather easy for you to start of a career in this industry?
I had a passion for acting since childhood, thanks to my family. But I never wanted to use this legacy to get into movies. The initial phase was a really challenging one for me. I always made sure that I get selected for a project only through proper channels like auditions and screen tests. I just wanted to prove myself. Believe it or not, but I was rejected in about 16 auditions, till A.K. Sajan choose me in his movie Asuravithu.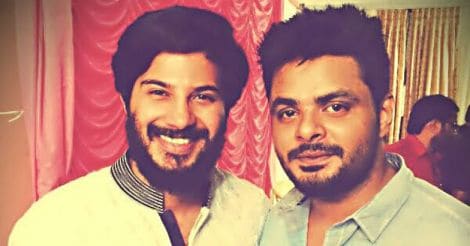 Dulquer Salmaan and Maqbool
Mammootty has always been a role model for maintaining his family life.
Yes, his is a life, everyone in the industry has got to learn from. He leads a disciplined life. His time management skills are exemplary. Even during the busy shooting hours, he finds time to care for his family. While many claim that shooting for movie is the most busiest thing and one may even forget to do personal and spiritual things, I have seen him offering namaz on time no matter where and how he is. He is my role model in many things.
You have worked with a couple of new directors. Is there any dream director you would like to work with?
Well, I would say every directors are my dream directors. I believe, each directors are unique in their own ways.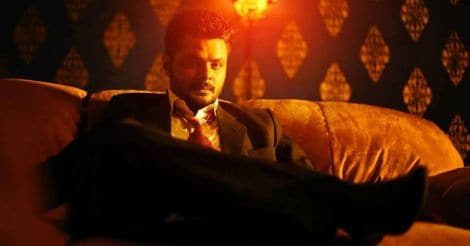 I had a passion for acting since childhood, says Maqbool
Long back, there were rumours that you were chosen as the new host for the D4 Dance reality show in Mazhavil Manorama. Do you wish to join the silver screen league any soon?
(Giggles) It was Pearly, who notified me of such a rumour. When the first promo video of D4 Dance was launched, many wondered if it was me. And when Adil came to the show, many people even enquired if Adil is my brother, as they said we do have some similarities in looks.
Coming to TV shows, I don't think I have the courage to handle such reality programmes.
Following your uncle and cousin's footsteps, are you planning to get married soon?
(Laughs) Not any sooner. I need to do a few more movies with exciting characters and establish myself as an actor. And, once I feel I'm mature enough to get married, I would go for it.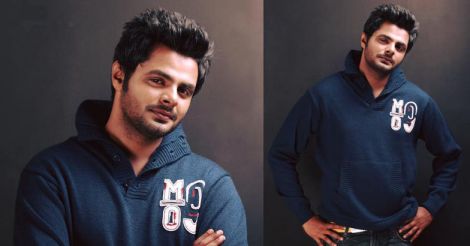 Your upcoming projects
I have been hearing a few scripts, but haven't committed to any movie as of now. I'm in all excitement for the release of Kasaba and waiting for the response from public.