Although just three-movie-old, Midhun Manuel Thomas is a name to be reckoned with among new-gen directors. But if you tell him that, Midhun is humility personified. With his characteristic giggle, he would tell you that it's a big privilege to hear such a compliment.
Midhun, who left his well-paying Dubai job to build a career in film, got his first break through Jude Anthany Joseph's Om Shanthi Oshana as a screenplay writer. The movie ran to packed houses for several weeks and the newbie scenarist of the movie was well appreciated by audience and critics alike. Since then, there was no looking back for this Wayanad native.
When Onmanorama caught up with Midhun, he was impatiently waiting for audience responses about his latest flick Alamara. Excerpts:
The new release
Alamara is a feel-good family entertainer, which is more like a marital satire. I think every married couple should watch this movie together. Rather than being preachy, the film portrays familial relations filled with humorous moments.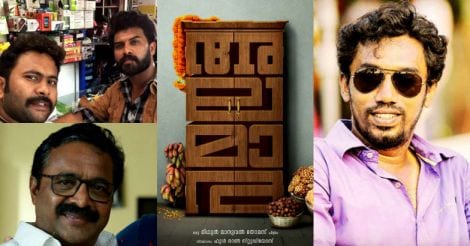 The 'speaking' Alamara
Yes, it has a fantasy element attached to it but that was not a deliberate attempt. It was in the last moment that we decided to give it life by rendering a voice over. We have tried to stick with the script and made all possible way to present it in the best manner. Salim Kumar has always enthralled us with his voice and so, we felt his voice will be best suited for this one.
Sans superstars
Who doesn't want to work with superstars? With superstars, your film goes to a different level. But it's always easier to work with people you know well. They are easily approachable and it's not difficult to convince them. Be it Jayasurya or Sunny Wayane, they have been my good friends and I just love working with them.
However, a project with a 'big star' is in the pipeline.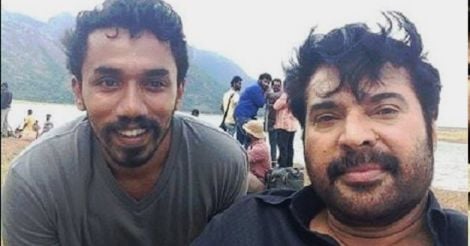 Aadu – the trendsetter
When Aadu was released, many people didn't watch it. But after the DVD release, it got a wide reception and was much discussed on online platforms. The second installment of the movie is in pre-production stage. Writing is happening now and we hope to begin the shoot by August and tentatively release it by December as a Christmas release.
The 'Aadu' troll
Today, we get to see the daily trends via social media. What we really meant through a non-sensical film like Aadu was actually first caught up by trollers. And I think that made the movie more popular. I do follow them and some are really interesting ones. And it was that wide reception, which prompted us to bring out its second part.
Love for thrillers
Although my films were typically comedy feel-good entertainers, my favorite genre is thriller. In fact, it's the love for thriller movies that actually brought me to filmdom. I also like political movies but never got an opportunity to work for such kind of movies. Right now, I'm just going with the flow.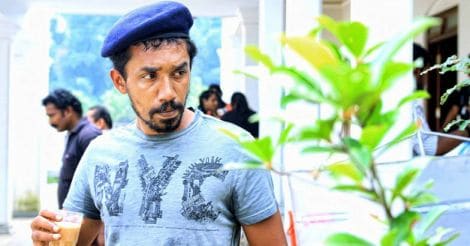 Aadu sequel to be a thriller?
Never. Aadu will be a mass comedy film with all the elements of a commercial flick.
Working on own script
Ann Maria Kalippilaanu was jointly written by John and me. However, when John completed the first draft of Alamara, I felt it's perfect and decided not to interfere in the screenplay and took up direction. Alamara will be John's first movie as an independent writer.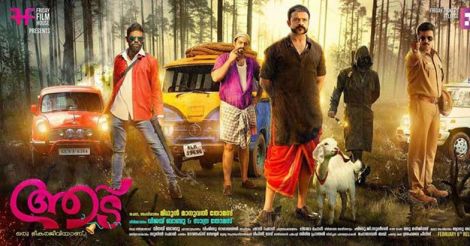 Expecting more trolls
(Laughs) Can't say anything about that. Trolls require good kind of humorous situations. In Aadu, there were a lot of such characters and situations. Alamara, too, has such satirical situations. Well, let's see how it comes out.
An untold true story
Om Shanti Oshana was very much related to my own personal life... the small town setting with the love scenario. Alamara too is a personal encounter, but not from my life. In fact, I believe many will be able to relate it.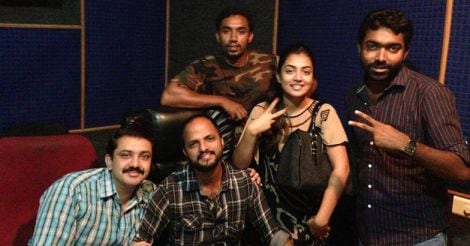 Midhun with 'Om Shanti Oshana' team
Marriage on cards
A career in film was always my first priority. Now that it has happened, I am thinking about getting settled. Well, all I can say is that it will happen soon.