Noted short-film maker, Manu, created his first feature film Mundrothuruthu (Munroe Island, in English) after waiting for years on end. Though set in the idyllic island of Mundrothuruth, surrounded by the emerald waters of the Ashtamudi Lake and Kallada river, the film has nothing to do with the any environmental issues, Manu says.
How important is Munroe island as a backdrop to your film?
The title Mundrothuruthu has been used as a metaphor. It is a symbolic isle where every person gets marooned in modern times when personal relations are shattered. It is the story based on the gap – not between generations but between you and yourself. I know several youngsters growing up in a kind of environment which has really made them appreciate violence. It was not like that in our earlier days.
It is a situation wherein they, by virtue of excessive monetary power, technological advances in the age of the Internet, reach a range that is way beyond our comprehension. It's a situation in which we start doubting ourselves and are devastated by the confusion to identify what is right and what is wrong. Though actor Indrans is the protagonist as the grandfather, the reference is of the new generation.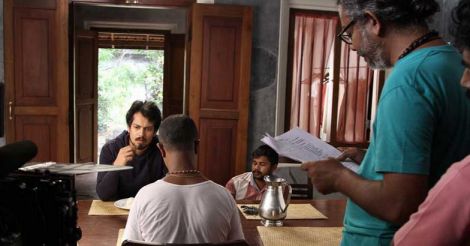 Malayalam film has undergone a sea change but artistically I don't think it has got any better, says Manu
Being a debutante director, what were the challenges you faced in materializing your dream?
I had been into short films previously. When the script of Mundrothuruth was completed, I approached several producers but nothing seemed to work out. But I did not face many hurdles when I ventured to produce the film myself. I roped in some of my friends. The technical support was provided by experts in the field, most of them from Rune Since they were all close friends, we could keep the budget within the limits. The whole cast and crew provided ample support toward completing the film successfully.
Do you think a film should have a message?
I have been asked why there is no particular message in the film and why it ended without a proper conclusion. I think my job is not that of a postman. I have only presented a subject metaphorically, which I myself am confused about and tried to convey it the way I understood it. The film doesn't conform to the conventional story-writing style.
Your take on the new trends emerging in Malayalam film industry?
There are so many experiments happening all around. Some bold attempts are being made. Technically, Malayalam film has undergone a sea change but artistically I don't think it has got any better.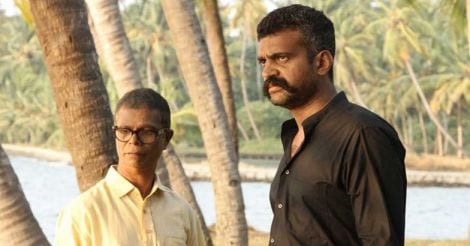 A still from the movie
Are you planning to release Mundrothuruthu in theaters?
Yes. But I am sure it is not going to be easy. I am a fan of documentaries and have planned to document the whole procedures and the situations I will face in getting my film released in theaters. It won't be just a reflection of my problems but a tale of a whole lot of others out there like me.
Are films a medium of entertainment or a cultural medium?
Yes, audiences are divided within themselves. A viewer at once revels in substandard humor and also who rues its hollowness. They enjoy mediocre films but at the same time relentlessly slam the blunt portrayals. This reflects the contradictions within them, which they haven't realized as yet.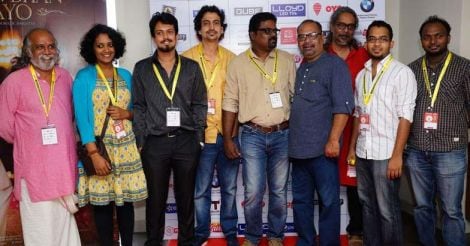 The 'Mundrothuruth' team
You bagged two prestigious awards, Aravindan Puraskaram and John Abraham award but Mundrothuruth failed to get a state award. Why do you think it happened?
Yes, the two awards that Mundrothuruthu won are a great achievement. The film was selected by a team of panelists who are well aware of how a movie should be. My film didn't tell a story in a modest way. It was an audacious narration, telling plain things plainly. May be that was the reason why state film award jurists did not consider it.