Sethulakshmi came late to the world of movies. The award-winning actor, however, carved a space for herself with her acting talent forged in the theatre of life. At the age of 73, she leads a life that resembles the teary-eyed characters that always find her.
Onmanorama caught up with the actor to talk to her about a social media post that said her son was a kidney patient. Initially, she did not want to talk about it. Then she opened up, revealing her tragic life story.
Sethulakshmi was talking from the hospital, where she was taking care of her only son. He has been a kidney patient for six years. She said one of her three daughters died of blood cancer three months ago. The mother herself is showing symptoms of asthma.
Sethulakshmi's son, Kishore, was a performing artiste too. He was active with plays and comic skits until he was diagnosed with a kidney disease. His condition was aggravated when he hurt both his knees in an accident. A recent accident has left him bedridden. He has to undergo dialysis three times a week.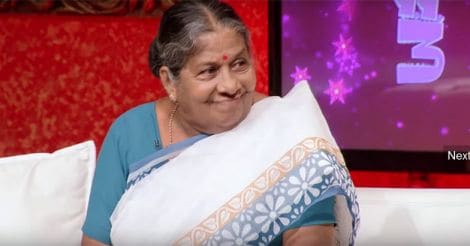 "I have shooting tomorrow," Sethulakshmi said over phone. "I have to board a train to Thrissur at 8 pm. Even if it is for a day, I must go. I have some commitments," she added.
Sethulakshmi is still struggling to make both ends meet after four decades as a theatre artiste and a short movie career after that. She has won the state government award for the best supporting actress but her remuneration has stayed the same through the years.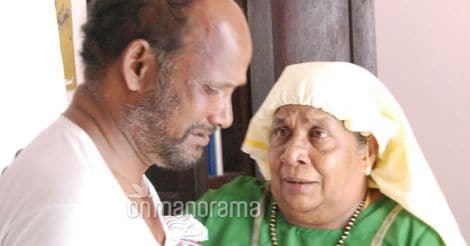 She said she did not dare to demand a hike for fear of losing further chances. Sops are better than cinema in terms of payment, she said. She would be paid Rs 4,000 a day for working on sops. Even that would not suffice for the increased expenses of the family. But something is better than nothing.
She said she no longer thinks about her career or rewards. She would do whatever it takes to help her ailing son.
Her dream is to have a roof above her head. Her house is in a dilapidated condition. She cannot live there with her son. The family had to rent it out for Rs 5,000 and rent another house in Thiruvananthapuram city.