He tickled the funny bone of audience as the adorable flirt Girirajan Kozhi in Alphonse Puthren's blockbuster Premam and established himself as one of the most bankable new-age comedians in Mollywood.
In a freewheeling chat, actor Sharafudheen, who has made a mark with his witty and straight-faced one-liners and spontaneous acting, talks about his films, his unique brand of comedy and, of course, the role which gave him a major break in the industry.
The Girirajan Kozhi tag
Wherever I go, people instantly call me Girirajan Kozhi. My friends often ask me whether I get irritated when strangers interact with me intimately and informally. To be honest, I feel happy when people call me by that name as I believe, for any actor, this is certainly a big achievement. However, in real life, I'm a totally different person as I don't have any traits of that character. During my school and college days, I was too shy to talk to girls.
Movies, my first love
After completing Plus Two, I worked as a marketing executive, but I always wanted to be a part of the film industry. I was a member of the local coterie which included Alphonse Puthren, Nivin Pauly, Althaf, Kichu and Vijay, who later teamed up to give the industry one of its biggest hits. All of us were passionate about movies and dreamed of making a film together. It was pure passion that drove us to make Premam.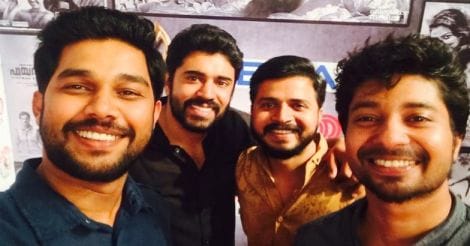 Sharafudheen with 'Premam' team
Catchy one-liners
I enjoy improvising during the shooting. The hit dialogues in Premam such as 'Pakachu poyi ente balayam' were my contributions. Alphonse had narrated the role and Girirajan Kozhi's character traits in detail to me before the shoot. He told me that Girirajan was a bluffer and flirt who would tell white lies to impress girls. It took us just about half-an-hour to decide on the scene in which Girirajan Kozhi proposes Mary. Though the dialogue 'Ras al-Khaimahyile aa valiya veedu' was there in the script, Alphonse let me develop the character through improvisation during the actual filming. After Premam, the other directors too gave me the freedom to improvise and say my lines naturally. There are such dialogues in my latest release Pretham too.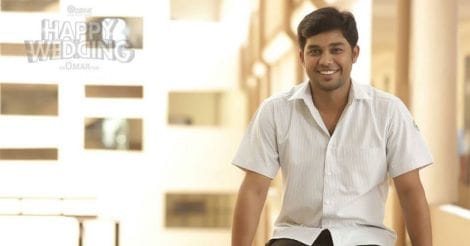 Sharafudheen in the movie 'Happy Wedding'
Slapstick comedian
Among my friends, I'm the undisputed king of chali (slapstick). I keep telling jokes when I'm with them. To strangers, I may appear as a 'jaada' (a person who shows off). The reason could be my incapability to start a conversation with unknown people. I pull pranks and crack jokes when I'm in my comfort zone.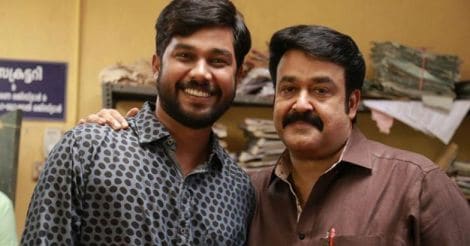 Serious roles
I think it is too early for me to be concerned over being typecast. Directors who sign me now want me to play similar comedy roles. My favorite actors are those who have played serious character roles. Though I wish to portray such in-depth characters, I am well aware that no director would dare to make a movie like Aalavandhan with me as the hero (laughs).
Ready to play hero?
The fact that I'm an actor is yet to sink in! For the time being, let me do what I'm doing right now. I'm not desperate to turn my career as a comedian around to play hero. To be honest, I'm not confident enough to essay lead roles. But, I do long to play different and challenging roles. However, directing a movie is my biggest ambition. When I nursed a dream to try something in films while working as a marketing executive, my ultimate aim was to become a filmmaker. I hope it will happen one day.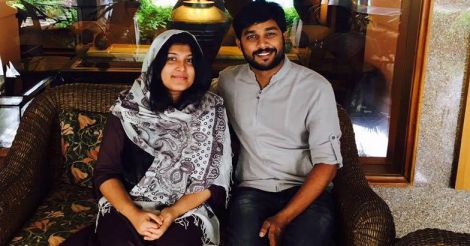 Family
I got married about two years ago. Beema, who hails from Changanassery, is my wife. We have a daughter, Dua.