Music is lifeblood for singer Sooraj Santhosh. However, the lead vocalist of the Malayalam music band 'Masala Coffee' vouches that a state award wasn't even in his wildest dreams. The 29-year-old still vividly remembers the day he shifted to Chennai, along with his friend Vishnu Vijay, to make a career in music, some 10 years ago. In Chennai, the kindred souls hankered after wider musical opportunities, setting their sights on film music. The rest is history.
Apparently, Sooraj has worked with a lot of big names, including Ilayaraja, Devi Sri Prasad, D. Imman, Thaman and Yuvan Shankar Raja during his Chennai stint. However, when Onmanorama caught up with Sooraj, the winner of Kerala State Film Award 2016 for Best Singer (Male), had no airs and graces. Excerpts.
The award is a big recognition. Does that make you pressurized?
Can't really say that. But yes, there is a greater responsibility now. For me, it's a learning process and it's a moment of joy. And definitely, I need to give my best shot.
How do you see your journey so far?
I was interested in music since childhood. The school and college arts' festivals served as great platforms to nurture that passion. During one such festival, flautist Kudamaloor Janardanan happened to be the judge of music competition and I decided to learn Carnatic vocal under his tutelage. It's not been an easy journey. but yes, there is a time for everything in life.
After shifting to Chennai, I auditioned for a song composed by G.V. Prakash and thus, got my first song during college days itself in Telugu.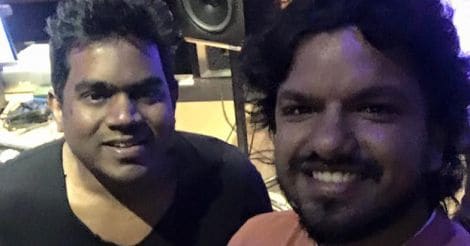 Sooraj with Yuvan Shankar Raja
Wasn't language a barrier?
Honestly, I don't think there is a language barrier in music. Initially, I used to write down the lyrics in Malayalam and followed what my composers told me.
Guppy didn't make much noise at the time of release, although it was appreciated by film critics. As a team, did you expect any award for the movie?
Vishnu Vijay (music director, Guppy), John Paul (director, Guppy) and I have been friends for a long time and Guppy was our dream. Although Guppy wasn't a box office success, we knew that it will bag an award. And our joy knew no bounds when we bagged so many awards for the movie. I never thought my name will ever come up. In fact, this award is for John Paul.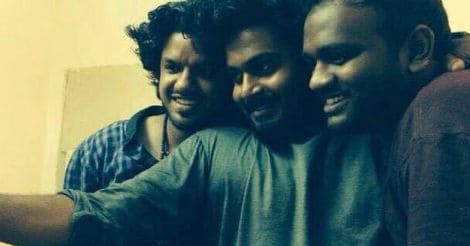 Sooraj, John Paul and Vijay
Do you think music affects the commercial success of a film?
Music is an integral part in a movie but it should be placed in the film only if the situation demands one. I disapprove with the idea of using different formats of songs for the commercial success of a film. If you take the case of Guppy, background music and songs are perfectly placed — an approach to deliberately create emotions for the movie.
A project you hold so close to heart...
Guppy, of course. It was the result of passion and friendship and I am happy that the award stands as a testimony to our work.
Ever felt that your voice would suit a particular actor more?
Well, no. I became a playback singer when opportunities came my way. I used to have such dreams when I was younger. But as I grew up, I began to focus on bringing the best out of my talent. The number of songs I have sung in Malayalam is very less and there is no particular reason to restrict myself to a particular actor. I just want to be a good musician.