For Subbalakshmi (80), acting is a passion that she gets involved in, enjoying the pleasure and thrills it gives. Perhaps that is the reason why she has no time and interest to get involved in futile arguments about new and old generations in Malayalam cinema. Subbalakshmi, who has enacted various roles in Malayalam cinema, carried herself well in Tamil and Telugu films and has now stepped into Bollywood with an ad with none other than Ranbir Kapoor. A chat with the octogenarian reiterates the fact that age and language are no constraints in the world of cinema.
The ad with Ranbir
The children told me that the ad has received more than a lakh views on YouTube. I did not think it would be such a big hit. In fact I did not know who Ranbir was. When the ad agency said that I would have to act with a boy called Ranbir, my children and grandchildren were very excited. They told me that I was lucky to have such an opportunity. However, I was still not excited because I did not know he was a celebrity.
When I signed up, I was received at the airport by the producer and they all treated me well. The shooting was exciting and fun-filled. I had to don many costumes and go to many places to shoot the ad. Initially, they were a bit sceptical whether my age would slow me down. But once the shooting started, they were happy with my work. Now when you all say that it was a nice work, I am happy.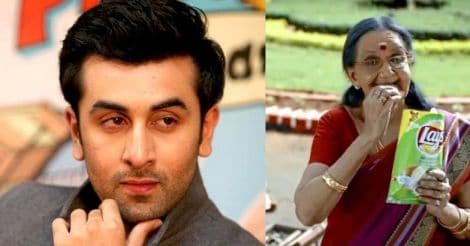 I did not know who Ranbir was, says Subbalakshmi
From Nandanam to Rani Padmini
I am a late bloomer in films and I knew nothing about it. I feel the time was good when I was initiated into films. I enjoyed all the 65 films I did and many people liked my work. I travelled a lot as part of my work. For Rani Padmini, I went to Chandigarh and all those experiences were nice. I have also sung in films. All this has helped me to understand cinema better. I also want to write a story for a film and perhaps I might be able to do it. The good thing is that all recognise me now because of films.
I am firm believer in god. Four years ago, music director Jayachandran came home at 4 am and requested me to sing a song that was to be used at the Attukal Temple during the Pongala festival. I sang for him and that song is still being played when the Pongala gets ready during the festival at the temple. I consider that a blessing from god. All things good that has happened in my life happened by the grace of god.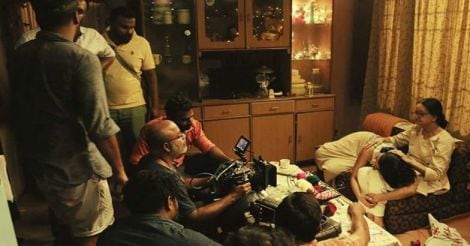 On the sets of 'Rani Padmini'
Stepping into Tamil through Vinnaythandi..
I acted as Thrisha's grandmother and the shooting was at Alappuzha. The director liked my performance as a jovial grandmother and when the film was remade in Telugu and Hindi, I was retained to play my part. That helped me to act in three languages.
Real life grandmother
I look similar to what I look like in films (laughs). I am generally a soft person and do not interfere in others' affairs. Everyday children call me and enquire about me. I am busy with music and cookery shows and in my own little ways.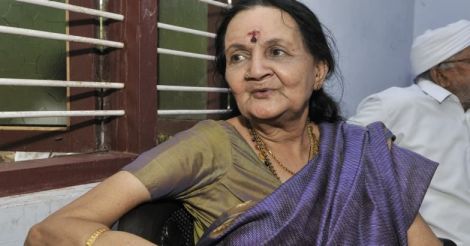 Subbalakshmi
Tara Kalyan's mother
There is nothing big or small between a mother and daughter. Both are happy with recognition coming the other's way. When she was a child, she was known as my child. When she started winning awards for her performances, I was known as her mother. That is the play of fame. If my granddaughter becomes famous, we would be known by her name. It is nice that fame is sticking on with the family through one person or the other.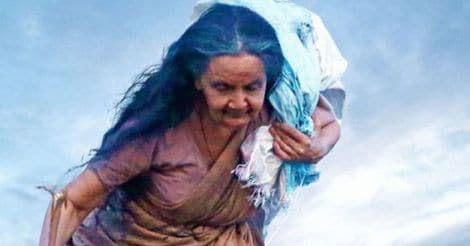 Subbalakshmi feels the time was good when she was initiated into films
Secret of energy
The state of the mind is important. If our mind prompts us, we can do anything we want at any age. If the mind loses the initiative, then we lose out. I want to be in the field of arts as long as I live and that motive is my energy.