Lal began his journey into the world of cinema with Siddique and the scenarist-director duo has contributed several good movies to Mollywood. He later carved a niche for himself in the sphere of acting as well.
As Lal got busy donning the greasepaint, his production house, Lal Creations, went into a hiatus. Today, he is back as producer—after an interval of six years—with Honeybee 2, for which his son, Jean Paul Lal, wields the megaphone.
The movie is a peculiar one for it has embedded another flick, Honeybee -2.5, in it.
A confident Lal says he will be around as a producer, who knows the pulse of cinema. His words are not without reason:
The long interval
I believe that only a good artiste could be a good producer. He should have a fairly good understanding of all aspects of cinema. Malayalam cinema often revolves around the director or the actor, with the producer having little or no role. Even production boys consider the producer as a nuisance. I wanted to change the scenario. For me, the producer's aim should be to release a great movie. I do not tighten the purse strings and compromise on quality.
Honeybee-2 wanted such a producer. Jean Paul approached several producers, but they turned him down saying the production cost was on the higher side. I knew that the movie is not a low-cost one, and it made me take up the role of the producer once again. The movie will be an appealing visual treat. The cinema will be a celebration as its title, Honeybee-2: Celebrations, implies.
Double treat
Honeybee 2 is actually two movies, a first in Malayalam cinema. The plot of the movie unfolds in the location of another film, Honeybee 2.5. Its crew is different from the larger movie. Both of them will arrive as separate movies in theaters. Asif Ali's younger brother Askar is the hero in Honeybee 2.5. Actors Lena, Bhavana and Baburaj, who were thrilled on hearing the script, play prominent roles. The movie has several emotional moments, such as romance in the film set, comedy, action, etc. We are canning both the movies simultaneously.
Open to any role
I enjoy my role irrespective of whether it is of an actor, director or producer. I am happy to hear people appreciating my acting or when the movie sets cash registers ringing. I have been comfortable with whatever roles I have played in cinema.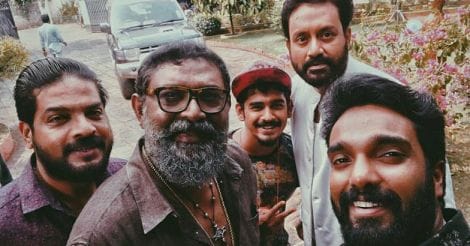 Lal on the sets of 'Honey Bee 2'
Who is a producer?
The producer plays a vital role in the making or marring a movie. He should be a part of all stages, from scripting the movie. Malayalam movie world cannot boast of having several such producers. In the new generation, we have a few—Ashiq Abu, Anwar Rasheed, Amal Neerad… . Saga Appachan is one producer I respect the most. Compared to earlier days, the production cost has gone up by leap and bounds. We did the first copy of Ramji Rao Speaking at a cost of Rs 18 lakh, something unimaginable now. We should realize that the times have changed, and adapt accordingly. There is no point in not accepting the changes and stay put.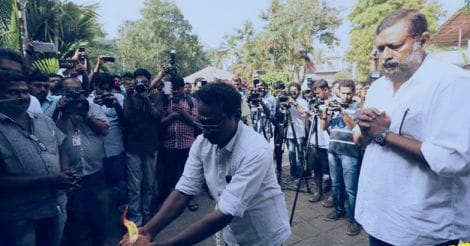 There won't be good movies if the producer is reluctant to loosen his purse strings. I always spent the agreed amount on a movie, and I don't think anyone will complain that I have gone back on my promise. Quality is paramount for any movie. I love to see more good movies rather than saving money on production cost like a miser.