Ever since Vijay's Kerala connection in Atlee movie Theri was revealed, the joy of Malayalees knew no bonds. Apart from the Kochi-based villain in the movie, Theri has yet another link with the God's own country. George C Williams might not be a familiar name to Mollywood viewers but the youngster who is just four-films-old is one of the most sought-after cinematographers in Tamil industry.
Also read: Theri movie review
From his school days, George used to observe and keep a track of the work of P C Sreeram, Santhosh Sivan and Jeeva and that's what prompted him to chase his dreams and pursue a degree in Visual Communication from Madras Christian College where he learned more about the art of cinematography. Choreographer Kalyan introduced him to cinematographer Nirav Shah to join as an assistant and from there George began his journey of exploration through his eyes.
Also check: 'Theri' movie: Audience review
The man who gave life to the beautiful frames of the recent Vijay-starrer talks about working for Theri, Vijay and more:
From a cinematographer's perspective, what's special in Theri from the previous Vijay-starrer Kaththi for which also you rolled the camera?
Each project, I believe has its own essence to present. My basic duty is to set the colour scheme as well as the look and feel for the film according to the script. As far as Theri is concerned, the movie is a cop story with all ingredients fit for the genre, including action, romance and family drama. Each portion had to be treated in a different manner. Beyond these, it's all God's grace. I have done nothing special.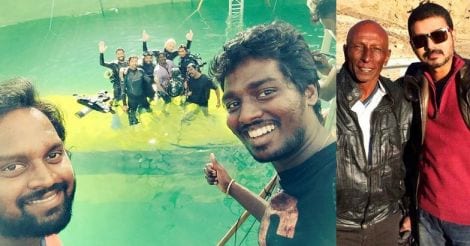 How was it working with Vijay for a second time?
Vijay Sir is a brilliant actor and I've always admired his dancing skills and energy level. He doesn't need many takes and professionally speaking he's very fast. Honestly speaking, he is one of the most simple and super cool guys to work with.
How do you see Atlee as a director with his second innings?
Atlee gives me complete freedom not only in lights and camera department but also in finalizing the costumes, colours, sets as well as in choosing locations. We've known each other since our struggling days. I have always felt that there's a good understanding level between us and its easy to communicate with him as he handles people very well.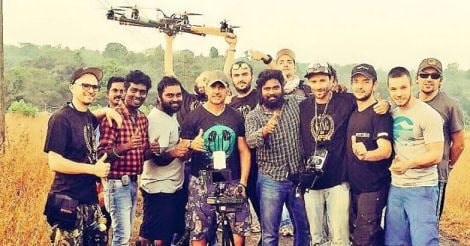 Theri's action sequences were one of the major highlights. How did you manage the risky shots especially one from the bridge?
I feel there's nothing risky as such. When it comes to film making often you have to manage all such situations needed for a film. A lot of planning and hard work have gone in to each and every stunt sequence of Theri. Each sequence demanded a realistic feel and that was the challenging part of shoot.
Regarding the bridge sequence, stuntmen Dhilip Subburayan and Kaloyoen from Bulgaria helped us a lot to make it look so natural. It was a hectic time as we created the scene with five main cameras, helicams and an underwater camera as well.
Another sequence close to my heart was the Ladakh sequence which was shot in -10 degrees. Though we had only a few days of schedule there, it was not easy to breath because of the cold climate. I salute to the military people working there as now I realize how hard it is to survive during winter.
Which were the major locations of Theri? And how was it to frame Vijay in different get ups?
Chennai, Goa and Ladakh were the major locations. As I mentioned earlier, we put extra efforts by working on Vijay's look and made sure to add different colours for each portions.
Theri's relation to Kerala?
One portion of the story is located in Kerala.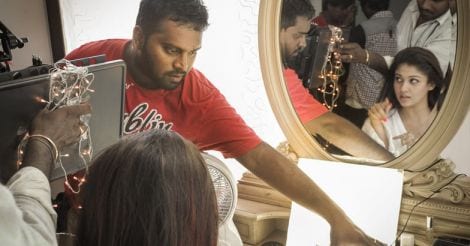 What's you take on new Malayalam movies?
I watch almost all Malayalam movies as they hit the screen. In fact I would love to work in a Malayalam film. I have lots of friends in the industry too.
Premam was one special movie among the recent releases. I enjoyed watching every bit of it in theatre. I was fortunate to have shot the musical album directed by Alphonse Puthren titled 'Nenjodu Cherthu' starring Nivin Pauly and Nazriya.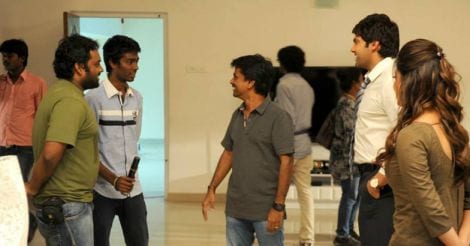 Have you experimented any new technologies in Theri?
Nothing like that. The film was shot using Arri Alexa XT and a few scenes were shot with Red dragon and drones.
Your upcoming projects?
I haven't committed any new project so far.