The achievements of Tamil star Vikram are not modest. A national award and two state awards for acting, six Filmfare awards and a string of films such as I, Anniyan, Deiva Thirumagal, Saamy, Dhool, Pithamagan and so on are testimonials that vouch for Vikram's talents as an actor. The hurdles he had to face to reach his goals were many.
One distinguishing factor about Vikram is that he can tax himself to any limit for the sake of his films. That is perhaps the reason why his fans call him 'Chiyan', an embellishment to his name that speaks about the sincerity of this actor. He is now expecting responses from the audience to his new film, 10 Endrathukulla. In conversation with the actor:
'10 Enradhukulla'
It is a fresh film from Vijay Milton, a director who breaks stereotypes. It could become a trend setter because it veers away from the usual commercial film format. Perhaps this could be the first time that such a film is becoming a commercial film.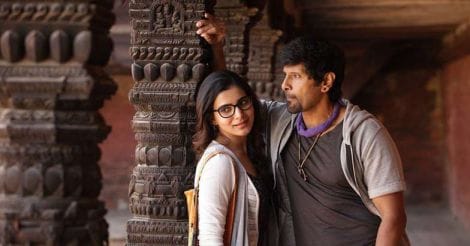 A still from the movie
Sharing screen with Samantha
Trisha's grandma feels that we both have good chemistry. People like my films in which I paired with Trisha and Jyothika. 10 Endrathukulla is a love story and obviously if I and Samantha do not have a working chemistry, the film would not succeed. Now, the people have to give their verdict.
Doing 'I' with Amy Jackson
In I my character sees Amy on a pedestal and calls her 'madam.' In the new life, the relation is more realistic. Even though there is love, it is never disclosed; no 'I love you' and no duets.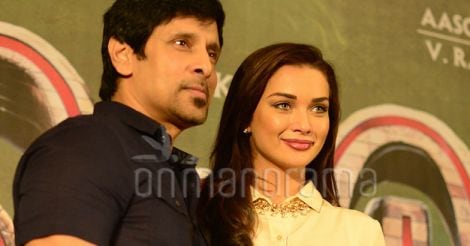 Vikram and Amy
Acting without a dupe
About 90 per cent was acted by me without a dupe. It is a very racy subject.
Pashupathi again
After a hiatus, Pashupathi is making a comeback in this film in a major role. You can see him in many hues in this film. The audience cannot grasp him easily.
About 'God's own country'
Whenever I hear of Kerala, I am reminded of fried pearl spot. I had come to Kochi and Kozhikode recently.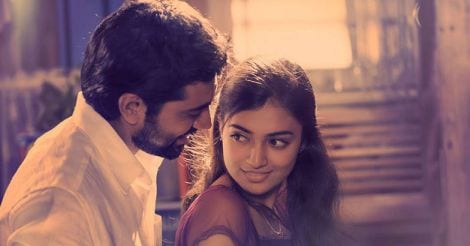 "Enjoyed watching 'Om Shanti Oshana'", said Vikram
Vikram is happy that I made its biggest collection in Kerala. He says that he enjoyed Om Shanti Oshana best out of the recent Malayalam films he saw and was much impressed by Nazria's acting skills. He had met Nazria in Dubai during an outing and believes that she imbues so much of life into her acting. He says people in Kerala like good films.