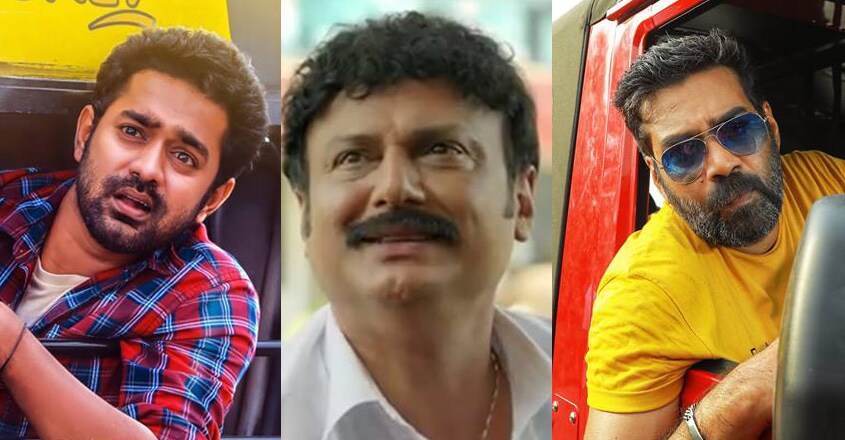 When Shaji Pappan came, he turned out to be a trendsetter. Even Saju Navodaya is more known by his screen name Pashanam Shaji. Well, the list might go on. To add to this, there won't be a Malayali who wouldn't have come across a 'Shaji' in his/her life. And that could be the reason why Nadirshah chose to name his third directorial venture 'Mera Naam Shaji' (My name is Shaji). And to identify names of each of his crew members, his film opens with title cards along with images of the respective person.
Be it his debut film 'Amar Akbar Anthony' (AAA) or second movie 'Kattappanayile Rithwik Roshan', Nadirshah has portrayed the underdogs who dream big and end up living life to the fullest. Unlike that, here are three Shajis who happen to encounter each other at one point in their life. 
The film depicts the story of three namesakes. Shaji Usman (Biju Menon) is a goon from Kozhikode while another Shaji Sukumaran (Baiju) is a driver from Thiruvananthapuram and the third Shaji George (Asif Ali) is a jobless youngster from Kochi who is better known as 'Udayip' Shaji for the hilarious pranks he plays. Biju Menon is given a quotation in which Asif Ali unintentionally gets involved and Baiju comes in to help.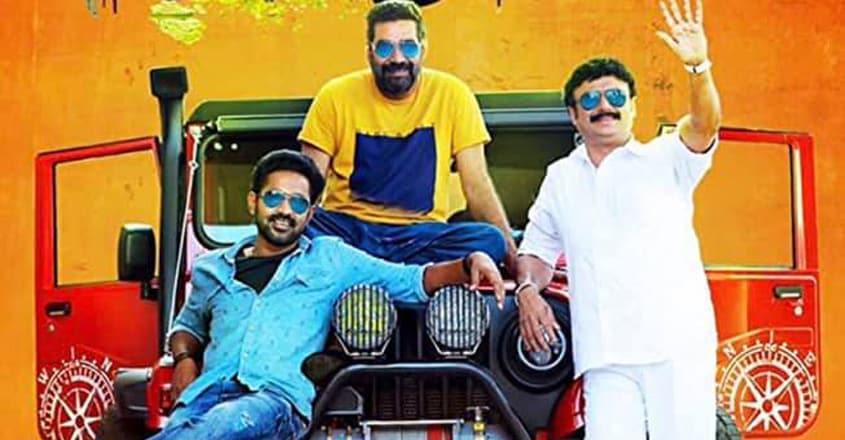 There's no doubt that Nadirshah will be compared with his previous outings and just like them he has followed the elements - melodrama, humour and happy ending. But if asked whether Shajis manage to outshine his previous films, one has to pause and replay. The narrative juxtaposing the present and flashback is appealing, but it takes some time to establish the three protagonists which makes it fatiguing.
The casting was perfect and so were the performances but what was depriving was a soul that drove the characters. For instance, Biju Menon's Shaji can easily beat up a guy in his own house and in the truest cinematic style can twirl anything, be it a chair or a jeep. He would even go up to a woman and teach her that her place in a family is just to give birth. Is it misogynistic or not, you decide.
Asif Ali's Shaji is good for nothing for his brother, neighbour or friend. Baiju's Shaji had a good side, but others were taking advantage of it. The three of them have delivered amazing performances fit with slangs. The female leads Nikhila Vimal, Mythili and Surabhi Lakshmi also justified their roles, but Ranjini Haridas seem to evoke all the laugh in the theatres.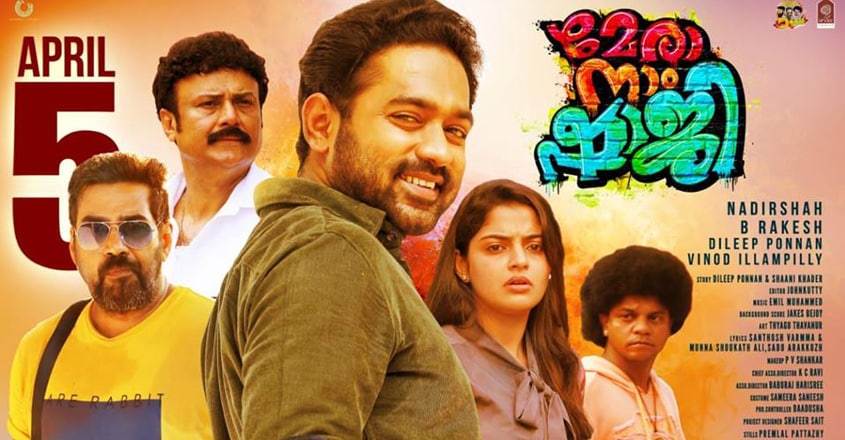 Writer Dileep Ponnan pads up a thriller story with feeble jokes bringing in a romantic angle. 
Nadirshah makes the Shajis heroes in their own world. Overall, Mera Naam Shaji is purely a vacation time watch.