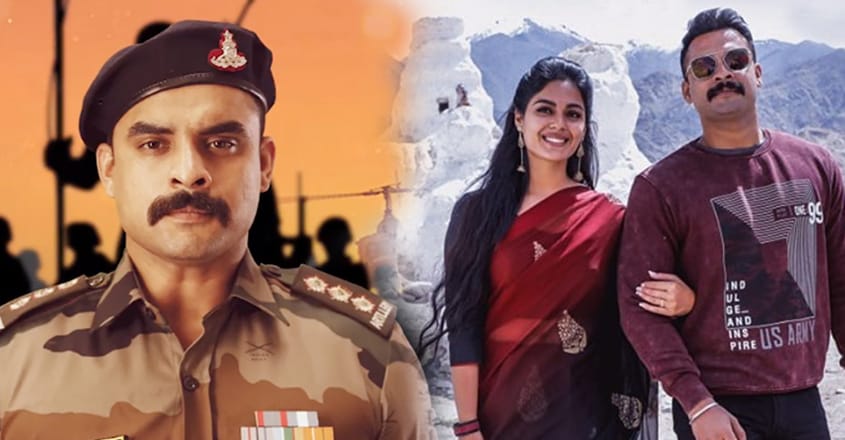 Mollywood audiences are not usually charmed by looks. 
Mollywood stands out for its realistic outlook and preference for talent over looks, mostly shunning the glorification of super-stardom. 
Combining grace with machismo, Tovino Thomas is discovering a new space in the industry. 'Edakkad battalion 06' is an out-and-out Tovino Thomas show. The popular actor's army-man avatar is candid and imposing at the same time.
'Edakkad battalion 06' is an army man's battle against the drug abuse by youngsters in his native village. Shafeeque, a captain in the Indian Army, visits his hometown for a vacation. A patron of secularism, patriotism and social responsibilities, Shafeeque gets irked by the widespread use of drugs among the youngsters of his village. 
After stumbling upon the involvement of Shalini, his best friend Sankaran's (Nirmal Palazhi) sister, with the drug mafia, he decides to tackle this social issue head on. 
Since the plot of a movie unfurls in Malabar, the hero ought to have a best friend who blabbers in the local dialect.
This role that was earlier stitched for Hareesh Kanaran (Hareesh Perumanna) later went to Nirmal Palazhy. There is no wonder if you get confused between these two – they look, speak and act similarly.
The movie is a blend of heroism, patriotism and the beauty of social relationships in the villages. 
At times, Shafeeque also dons the role of the moral police in his village, which is hailed as a "duty of a responsible soldier".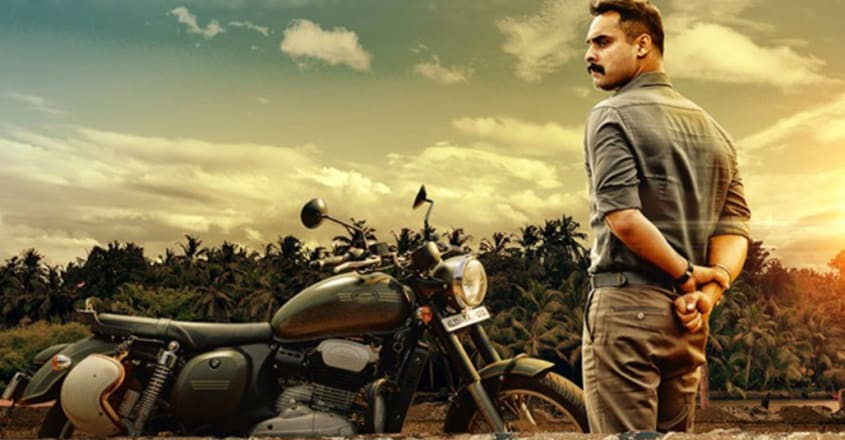 Script writer P Balachandran, who is known for his adaptability and realism, and director Swapnesh K Nair have not been able to capture the vibrancy of the youth, though 'Edakkad Battalion 06' is touted as a youth- oriented movie written in parents' point of view. 
However, the movie has pristine romance, scenic locales and some fine characters.
So far, so good. The movie pauses for interval after barely 50 minutes. The rest of the movie was expected to show how Shafeeque tackles the social issue of drug abuse. 
Defying expectations, 'Edakkad Battalion 06' takes a detour in the second half. 
The location shifts to the frosty valleys of Kashmir, where the hero and his fiance romances in an absolute 'Varanam Ayiram' fashion. 
Only that instead of 'Annal Mele Pani Thuli,' it is 'Ni Hima mazhayaay varu' playing in the background. 
The movie indeed gives the laymen a sneak peak into a soldier's spirits, professional challenges and unpredictability of future.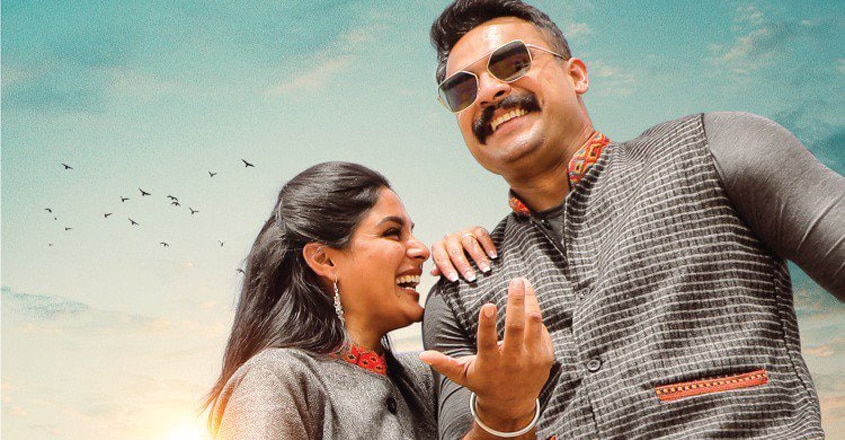 It seems that Samyuktha Menon has become a lucky heroine to Tovino Thomas right from the success of Theevandi. The movie has an ensemble cast comprising Rekha, Shalu Salim, Joy Mathew, Sudheesh, Anjali Nair, Malavika Menon and Santhosh Keezhattoor. The music by Kailas Menon has succeeded in setting the motivational ambience in which Edakkad Battalion is riding. 
There is barely any other profession which will mark the hero's victory even in his death. 
No death can convey such strong a message than an a soldier's death. 
As Shafeeque Mohammed himself says in the movie, if a civilian is shot, just he is shot but if a soldier is shot, it is the nation that is shot. 
The movie, which began as a protest against drug abuse, develops as the life story of an army captain and ends by paying tribute to a long list of soldiers who sacrificed their lives for the nation.
Well, did Shafeeque manage to tackle the issue of drug abuse among youngsters of his village between a long chain of events including a betrothal, pre-wedding honeymoon, rescuing school children from a bus set on fire and two terrorist attacks? Watch the movie for a convincing answer.