And enter this maze at your own risk!  
After introducing us to our primitive wild self in Jallikattu (2019), in his 2021 movie, Churuli, Lijo Jose Pellissery takes us on an open-jeep safari into a jungle where it can thrive.
One can enter this temple of doom wearing footwear but not their mask of morality. Even the most adamant of visitors eventually will be forced to unpeel their covers and embrace their darkness.
That's what happened to two Kerala Police officers Anthony (Chemban Vinod Jose) and Shajivan (Vinay Forrt), who dared to step into the Churuli forest in search of a wanted criminal, Mayiladuparambil Joy (Soubin Shahir).
Lijo gives out the story of his 2-hour long mind-churner at the beginning itself through an anecdote about an upper-caste Brahmin entering a forest searching for a miscreant only to fall prey to his foe's trickery. Don't thank Lijo yet, for he did not take one burden off our chest but cleverly dumped an agonising pain of knowledge on viewers' shoulders. For this malice, Lijo had an experienced accomplice in the form of S Hareesh's screenplay. Hareesh has spun out an extraordinary thriller out of Vinoy Thomas' story. And the narration will keep one hooked to the screen.
Like in every Lijo movie, the characters are raw, and in Churuli, they communicate their feelings - whether joy, pain or anger - in foul language. And his cast, including new faces and veterans like Jaffer Idukki, Surjith, Lukman Lukku, Joju George, and Soubin, has done a pitch-perfect performance. They are a billow of leeches thriving under the moist of the dead leaves of the Churuli forest. But unlike those in the outside society, these outlaws live by an unwritten code that refrains them from being judgemental. Vinay's PC Shajivan clings to his overarching virtue, way into the woods only to be baptised in his darkness by fire.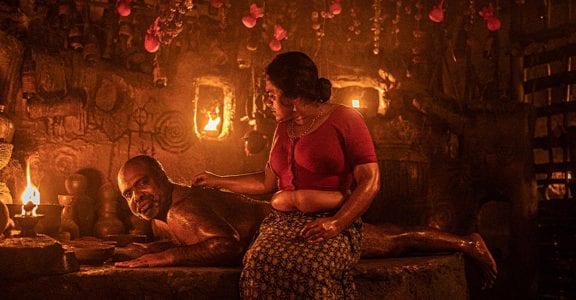 Ace cinematographer Madhu Neelakandan's every frame recounts these conflicts with certainty. He plays with lights, shadows and angles, emulating the spirit of his actors with exceptional vigour. Deepu Joseph's cuts make it a heady mix when consumed with the soundscape created by Renganaath Ravee and his team.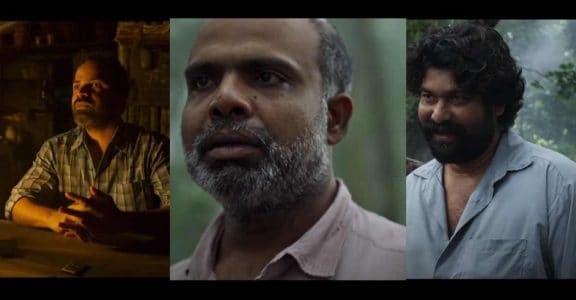 Churuli will throw your world into a perpetual spiral. Walk into Lijo's Churuli baring your values, and if that's a problem, then at least be ready to embrace the darkness that resides in the centre of your light.
(The movie is now playing on Sony LIV)