Read an uplifting and diverse compilation on Catalan Roman Catholic priest Raimundo Panikkar; there's also an interesting recitation of tacit sentiments or messages turned upside down in our everyday life and a wild ride of fiction across the depths of human chemistry.
» Raimundo Panikkar: A Pilgrim Across Worlds - Kapila Vatsyayan, Come Carpentier De Gourdon
Raimundo Panikkar was born of an Indian Hindu father and a Catalan Catholic mother. From his early childhood he was able to adopt, cultivate and speak of different traditions.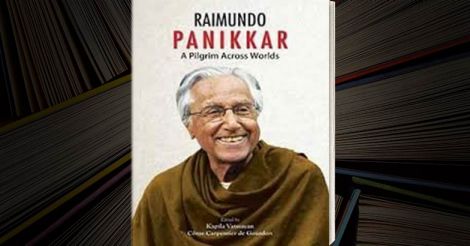 An unconventional thinker, he infringed on many dogmas and prejudices. His intellectual development between the East and the West allowed him to reflect on a continuing philosophical dialogue among different traditions and ideologies. His thought suggests a vision of harmony and concord, to discover the "human invariant" without destroying cultural diversity, for the realization of the individual in a continuing process of creation and recreation.
» My Jiffies - Priyanka Sharma Kaintura
My Jiffies is a book of bite-sized stories that have the ability to tug at the chords of your heart. This book has seven categories-Orations, Eclogues, Monologues and Dialogues, Stories, Pathos, Satire and Sarcasm, and finally, Life Aphorisms and Epigrams.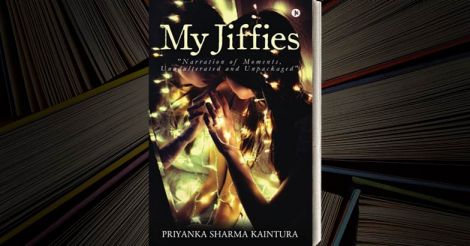 Every noteworthy or insignificant, radical or mundane moment around us is a story, bit only if watched closely. A contained expression, a slightly longer pause, an anxious embrace, expectant silence, disquiet farewell; our jiffies can come from anywhere.
This book captures a string of such jiffies reciting tacit sentiments or messages turned upside down in our everyday life.
» The White Marble Burzi - Sharat Kumar
In his new collection, author Sharat Kumar plumbs the depths of human chemistry and takes you through a wild ride of fiction and episodes from life as seen by him. From the dreamscape of inky nights in main, anchor story, The White Marble Burzi, to self-realization in The Home Coming, all snippets weave the thrumming threads of life, vitality and pleasure.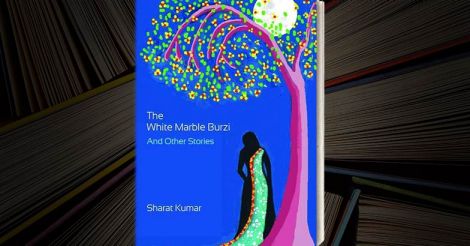 With The White Marble Burzi and Other Stories, Kumar brings a rare level of humor, insight and sex to the modern young adult reader. Each story connects the reader to an aspect of humanity, whether it is a search for love, finding space to be what we need to be, or just recognizing the person who we can be happy with for a long time.
» Bringing the Rainbow - R.K. Somany
In Bringing the Rainbow, leading industrialist R.K Somany tells the story of how he pioneered a whole new industry and built perhaps the country's best-known sanitaryware brand, Hindware.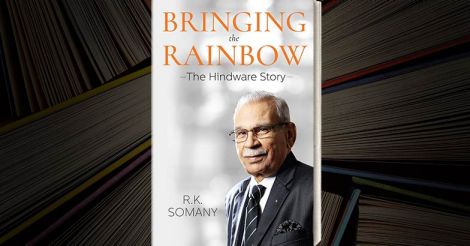 The years immediately preceding and following Independence saw many leading Marwari mercantile families in Kolkata -including the Somany family-spread their wings into industry. In the 1960s, when the Somany family decided to build India's first vitreous ceramic sanitaryware plant in Punjab, R.K. Somany, then in his early to mid-twenties, was put in charge of building the factory and running the company. This is an engaging account of Somany's HSIL going from rank novice to market leader.