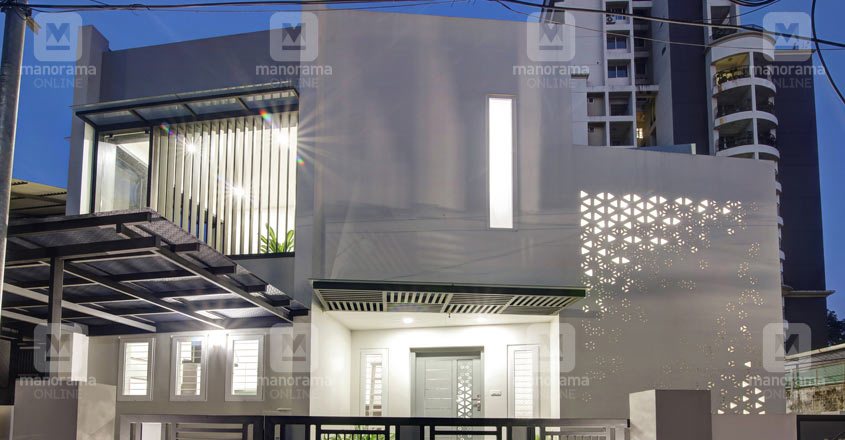 Gokulapalan's brand new house that stands elegantly on a 5 cents plot in Thripunithura has become the talk of the town for its astounding designs. The family wanted the exteriors to feature unique designs and styles that instantly draw attention. Besides, they preferred open and vast interiors as well. This plot is in an area where houses are densely packed. The entrance of the plot faces the east direction and there is a vacant piece of land in the west side. The architect has adopted a unique designing style, taking maximum advantage of the structure of the plot.
From the compound wall to the elevation, a unique and distinctive design pattern has been followed. The chic style of the box type elevation is quite interesting. The entrance door opens to a corridor which is in the zigzag shape. This leads to the foyer and to the double-heighted living space on the right side.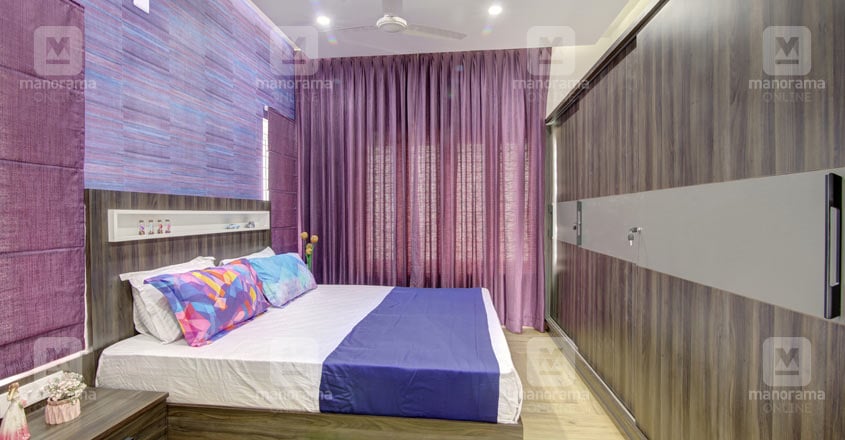 The split level ceiling is highlight of the interiors. There is a huge opening in the east side. The perforated concrete wall invites sunlight into the house and acts as a design element as well. The holes are custom made by buffering a strip of the landscape. The sunlight that comes in through these perforations draws interesting chiaroscuro on the walls during the morning and in the evening.
The furniture and other furnishings don the minimal monochromatic colour tones. The space that includes the dining area, pooja space and the crockery unit connects the north and the southern parts of the house. The kitchen and the master bedroom are on the southern side.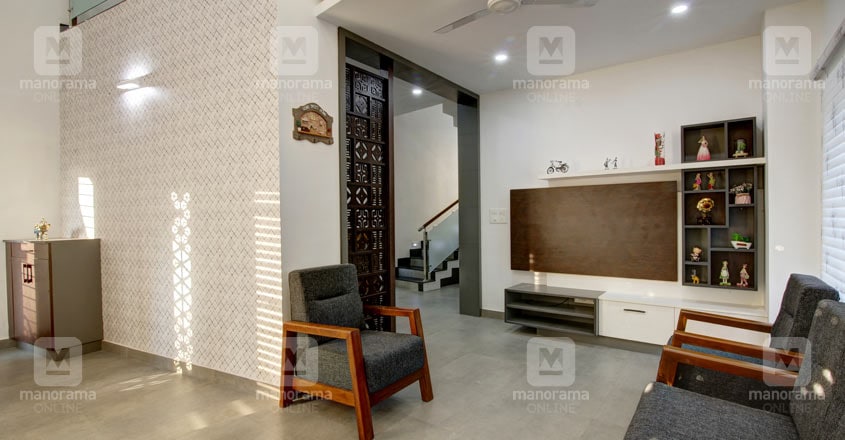 A small library space has been arranged in the first landing of the stairway. There is a living area in the upper storey as well. This space is designed in a way which allows communication between the two floors.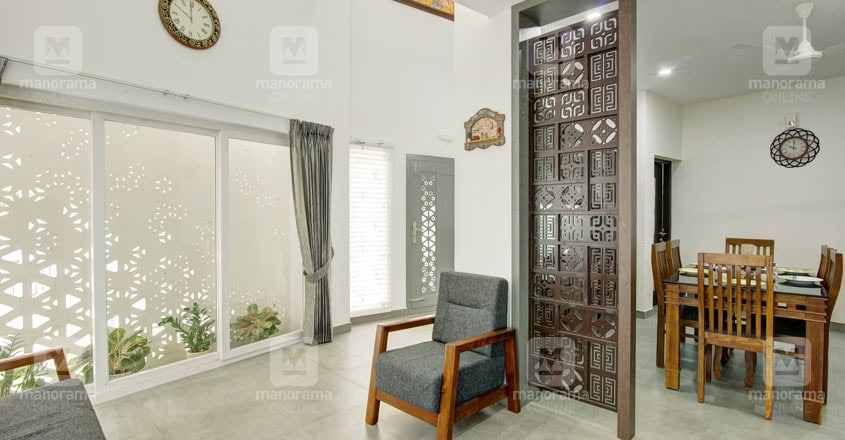 There is a bedroom too in the upper storey. The charming elegance of the wall papers and wooden laminates make the bedrooms extremely attractive. There are in – built wardrobes and separate dressing spaces as well.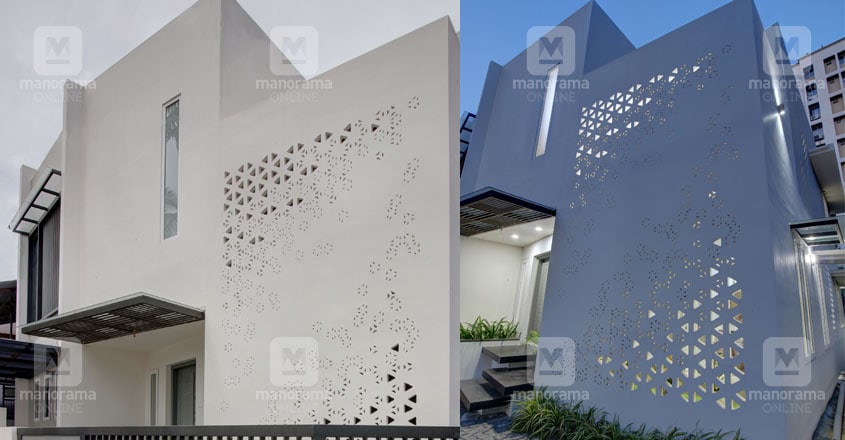 The bedroom on the south side too is decorated with elegant designs and smart features.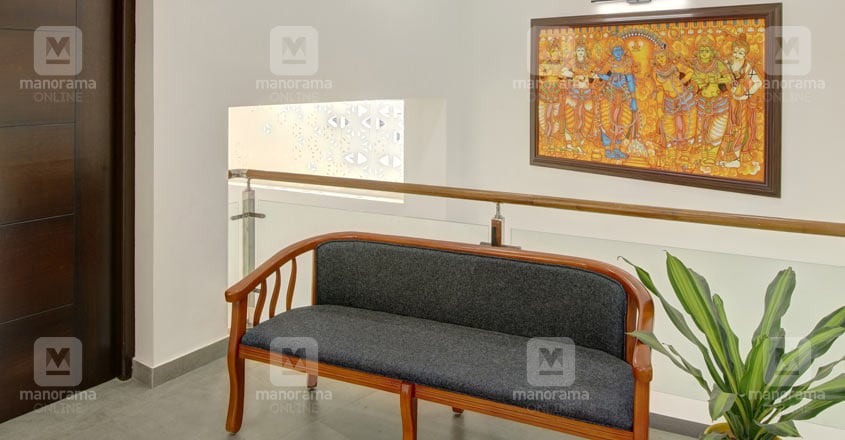 The balcony is closer to the bedroom. A semi-open sitting space has been arranged here to enjoy the beautiful views in east and south sides of the plot.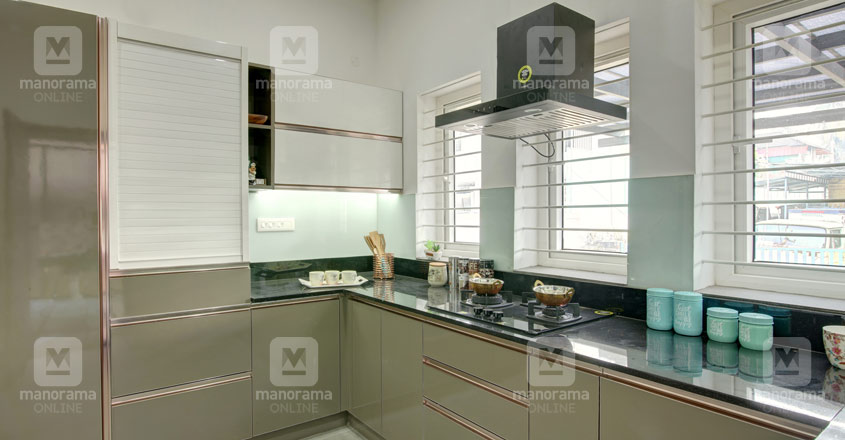 The monochromatic colour tones and the sunshine that comes in through the window on the eastern side make the kitchen look amazing. The counter top has been paved with granite. The shutters of the cupboards are done in marine ply laminates. Meanwhile, the backsplash features the lacquered glass.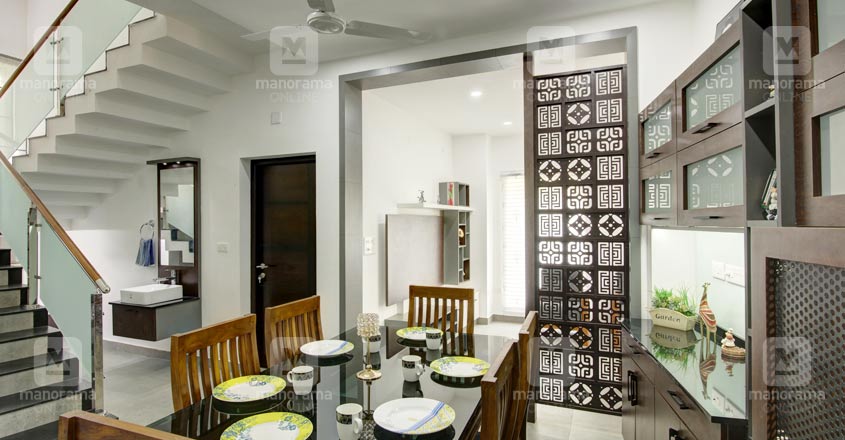 The family is thrilled that their dream dwelling is a perfect blend of contemporary designs, modern materials and techniques and amazing facilities.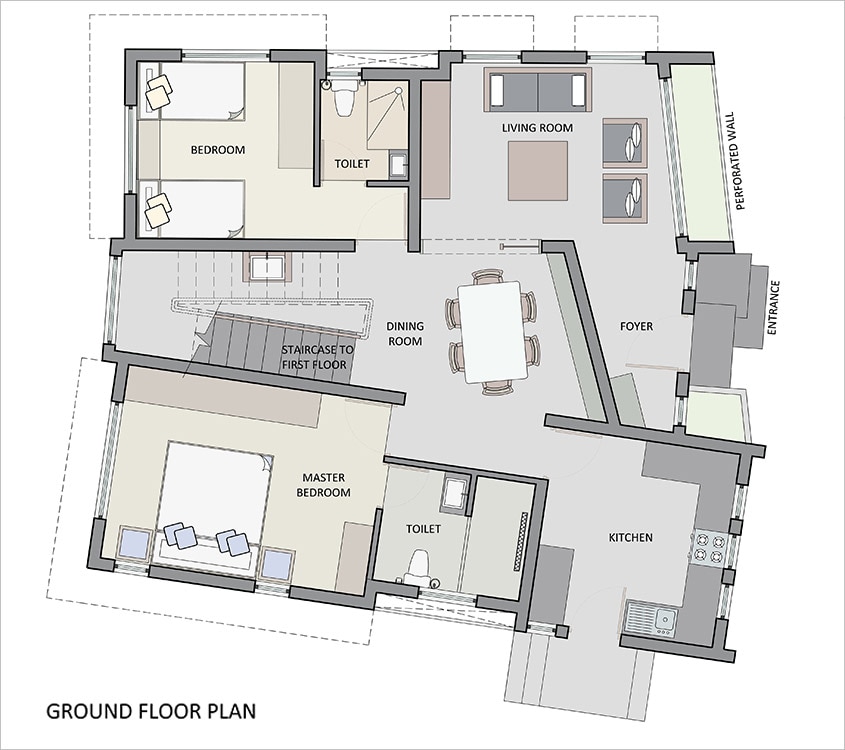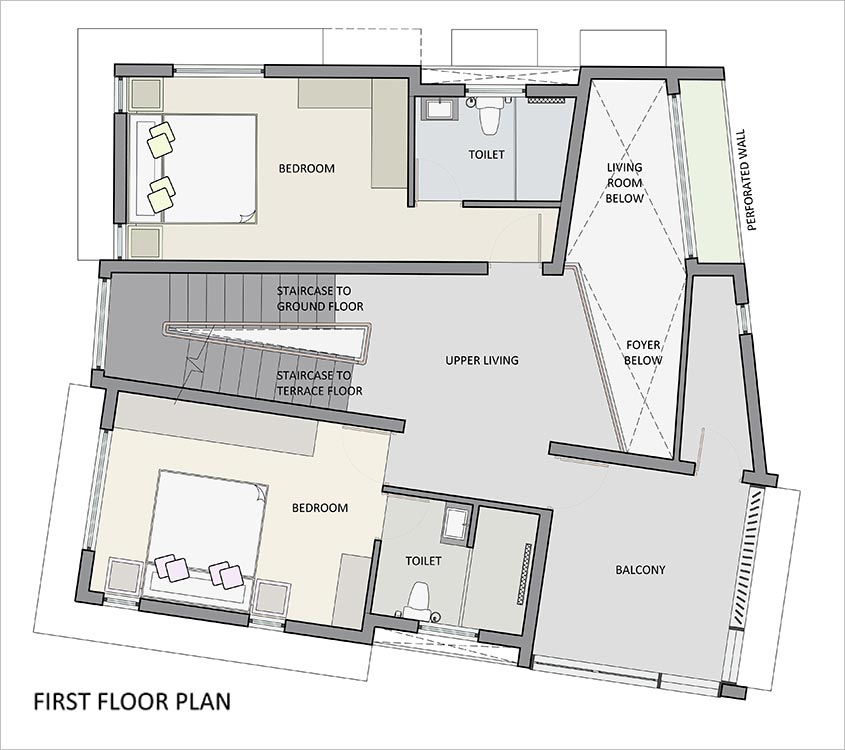 Project Facts
Location – Thripunithura
Plot – 5 cents
Area – 2287 SFT
Owners – Gokulapalan and Priyadarshini
Designer – Sooraj Vishwanathan Iyer
Eminence Architects, Thripunithura
Ph - +91 9895347562
Year of completion – June 2019