Kerala has always been a land of birds and avifauna. A territory famous for its language renaissance following the bird-narrated epic series 'Kilippaattu', the state is yet again rekindling its birdy tradition, this time for mapping the distribution of the winged residents across the landmass.
Yes, India's first complete bird atlas is being scientifically generated in this small coastal state, with the help of several bird watchers, volunteer groups and non-governmental organizations.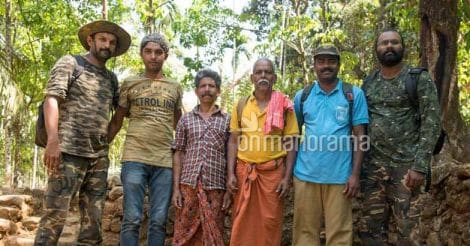 The team during the survey. Photo: Anagha Jayan E
While the preliminary level of the survey has been successfully completed across three districts of Alappuzha, Thrissur and Kannur, under the aegis of College of Forestry, the organizers are overjoyed watching the immense participation from the public and volunteers. The second level of dry season survey is progressing in Thrissur at present and it tracks the movement of birds in the ongoing migratory season.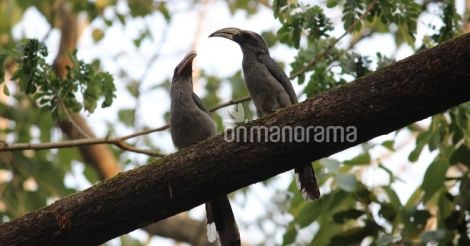 This is the first ever bird atlas. Photo: Anagha Jayan E
The very first forest chapter of the bird atlas project has been completed at three different zones viz., Vazhachal, Chalakudy and Thrissur, following a four-day bird survey from February 10 to 13. "Started way back in 1989 at Silent Valley, Kerala forest birds' survey is a continuum being efficiently carried forward," says P.O. Nameer, head of the department, College of Forestry. The bird atlas is a five-year project started in 2015, intended to generate a scientific data regarding the distribution and abundance of birds across the state, he adds.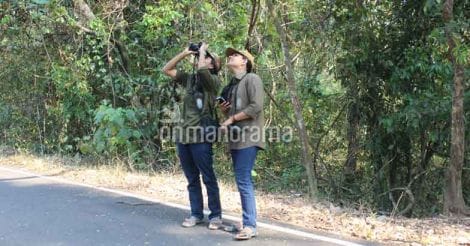 The team during the survey. Photo: Anagha Jayan E
The survey has been conducted across nine base camps - Vazhachal, Sholayar, Malakkappara, Aanakkayam, Sheikkalmudi, Karanthode, Aanappantham, Randukai and Palappilly. Over 60 volunteers took part in the survey by camping deep in the forest regions for about four days and three nights to generate data regarding the presence, distribution and count of forest birds.
Implementing the direct digital data entry mode using mobile application tools like 'e-bird' and 'locus free', the bird atlas project is one step ahead in technology among the other contemporary bird surveys.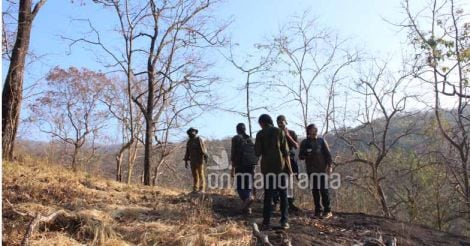 The team during the camp. Photo: Anagha Jayan E
"This project would have remained a dream unless the volunteer groups and NGOs offered this high level of passion and participation," says Nameer. 
"Kole Birders Thrissur, CNHS Kochi, MNHS Kozhikode and WWF India Thiruvananthapuram chapter, Bird Count India, Humes Centre for ecology and Wildlife, Kole Birders, Koodu, Forestry College, Young Birders Club, SACON, Alapuzha Natural History Society (ANHS), Kottayam Nature Society (KNS ) and KeralaBirder are some among the many volunteer groups that took part in this survey," he adds.
With the increased popularity of digital photography, solid data generation and specie identification have become easier and effortless than before. Taking the massive climatic changes and mutations, the work has to be repeated in consistent frequency.