Wildlife rehabilitation and rescue centers are important facility to care and cater for the helpless wildlife that may have been injured in an accident or have been illegally attempted for poaching or illegally captured and are in need of immediate medical attention and rehabilitation. Abandoned pet animals, birds, aquarium fishes are also brought to such wildlife centers for proper medical attention and treatment and are then passed on to appropriate agencies for further necessary action.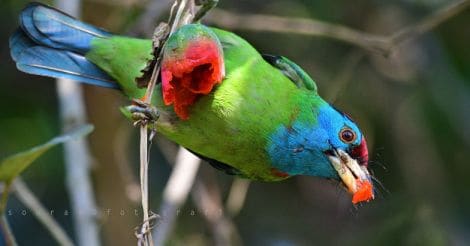 Photo: Saurav Ghosh
Mostly wildlife such as small or big herbivores or carnivores or birds (such as different species of raptors, ducks, geese, pigeons, parakeets, pheasants etc) that are easily visible and identifiable and observed to have some visible or noticeable injures due to any natural or anthropogenic accidents are most commonly brought to such centers for treatment or rehabilitation. Among other wildlife species commonly passed through wildlife rehabilitation centers include fishes, amphibians (frogs, toads, newts and salamanders) and reptiles (turtles, tortoise and snakes). Sometimes injured alligators or accidently captured crocodiles in fishermen's nets are also brought to such centers for quick veterinary attention.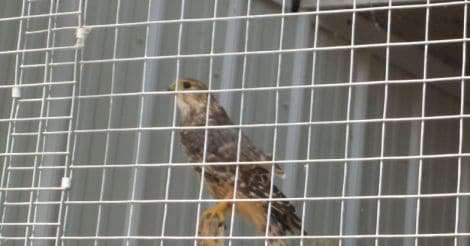 Photo: Saikat Kumar Basu
Wildlife that survives the medical treatment and rehabilitation within such centers are placed under close attention of veterinary and wildlife experts. Once they have recovered, the species are mostly released to their suitable natural habitats. In case of exotic or introduced or unwanted predatory species; they are handed over to appropriate agencies such as relevant forest department or conservation agencies for suitable action such as relocation, confinement or release into the wild based on proper threat evaluation to the local ecosystems. Often in case of any environmental emergencies like spilling of oil in ocean or wildfire in forests, impacted wildlife species that have been recovered are temporarily handed to wildlife rehabilitation centers for treatment and rehabilitation before they can be safely transferred to a suitable alternate habitat.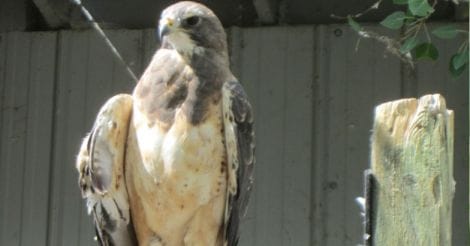 Photo: Saikat Kumar Basu
Furthermore, often the customs department captures and seizes unauthorized wildlife being transported illegally across the state or province or international borders via sea, river, land or aerial routes. Under court orders, several such helpless wildlife victims are also brought to wildlife rehabilitation centers for immediate attention and processing. Several of such specie are either indigenous to that particular country or may have a large number of exotic species that needs special treatment to avoid any contamination or accidental introduction into natural habitats.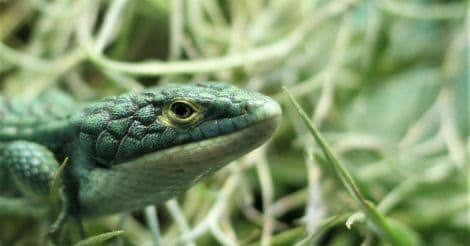 Photo: Nandita Das
Often quarantine is also established for such exotic species to make sure that they are not carrying any contagious disease that may impact other related species of the local ecosystem. Such confiscated specie are sometimes handed to local zoos as new collections and displays based on their conservation status after proper quarantine, treatment and rehabilitation; and appropriate validation by local forest department that they are not a threat to local fauna in any form.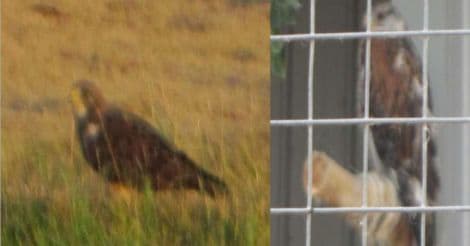 Photo: Saikat Kumar Basu
Hence, there is no doubt that the wildlife rehabilitation centers play a very significant role in the conservation of local wildlife. Previously, public were not educated and ware enough to handle with wildlife successfully. A snake accidentally captured was bound to die or a vulture or eagle electrocuted would die as there was no place for people to take them for treatment. However, modern wildlife rescue and rehabilitation centers play a big role in extending their caring hands in rescuing cornered or abandoned or injured wildlife and providing them protection, treatment and rehabilitation and finally reintroduction to their wild habitats. In developed nation as well as in developing and under developed nations wildlife rescue and rehabilitation centers have done marvelous jobs in protecting and conserving several endangered species and returning them to their wild habitats.

Modern wildlife rescue and rehabilitation centers work in close coordination with the forest and customs department, local veterinary hospitals, zoos and animal or bird centers, nature centers; and several non-government organizations dedicated towards protecting injured wildlife or rescued or abandoned helpless pets that have been either mishandled or mistreated by their owners. Hence, such rehabilitation centers must have highly trained wildlife veterinary experts, microbiologists, pathologists, wildlife ecologists and conservationists to help the center cater to its numerous clients.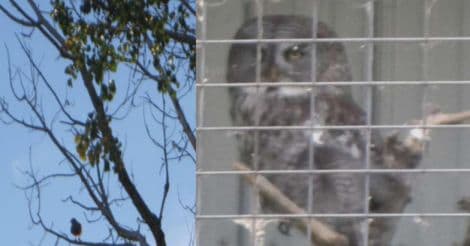 Photo: Saikat Kumar Basu
Well managed pathological laboratory and modern veterinary operation theatres are also essential for the treatment of sick and injured wildlife. A functional library, IT department and sufficient space or pens or cages for holding different wild and pet animals are essential for the center to function to the best of their ability and available resources. Last but not the least, a highly trained and experienced group of staff and dedicated volunteers are also important part of the rescue and rehabilitation centers without whose active cooperation no major or minor tasks in handling sick or injured animals could be effectively handled under the super version of wildlife experts, veterinary experts and pathologists. Many such centers are run on non-government funding and generous donations made by various members of the public and corporate houses. In short, wildlife rescue and rehabilitation centers perform an important job in successful protection and conservation of local wildlife.