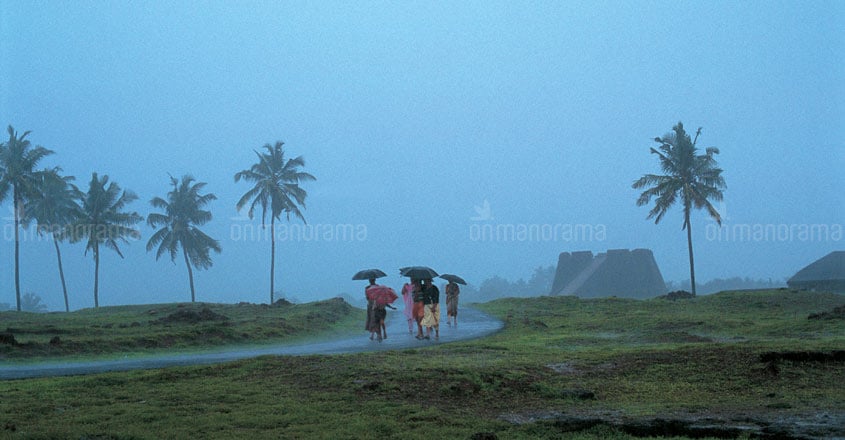 Thiruvananthapuram: The India Meteorological Department (IMD) has issued Red alert in six districts as Kerala is expected to receive heavy rainfall beginning from July 17 (Wednesday) to July 20 (Saturday).
Red alert has been sounded in Idukki (July 18 to 20), Malappuram (July 18 to 20), Wayanad (July 19), Kannur (July 19), Ernakulam (July 20) and Thrissur (July 20). These districts are likely to get extremely heavy rainfall of over 240 mm in 24 hours and may experience landslides.
The IMD has issued Orange alert in Idukki (July 17), Kottayam (July 18), Ernakulam (July 19), Palakkad (July 19 and 20), Kozhikode (July 20), Wayanad (July 20) and Kannur (July 20) that are expected to get rainfall between 115 mm to 204.5mm.
"There are possibilities of flooding and landslides. So people have been asked to be cautious and take precautions to keep themselves safe," Chief Minister Pinarayi Vijayan wrote on his Facebook.
Yellow alert
The Met Department's advisory also lists some districts where 'Yellow alert' will be in force. They are:
July 16: Idukki, Malappuram, Kozhikode, Wayanad and Kannur.
July 17: Kottayam, Ernakulam, Malappuram, Kozhikode and Kannur.
July 18: Thiruvananthapuram, Kollam, Pathanamthitta, Alappuzha, Ernakulam, Thrissur, Palakkad, Kozhikode, Wayanad, Kannur and Kasaragod.
July 19: Thiruvananthapuram, Kollam, Pathabamthitta, Alappuzha, Kottayam, Thrissur, Kozhikode and Kasaragod.
July 20: Thiruvananthapuram, Kollam, Pathanamthitta, Alappuzha, Kottayam and Kasaragod.
Considering the weather situation, the Kerala State Disaster Management Agency has directed the government departments concerned and officials to take adequate measures to deal with the situation and open control rooms at the taluk level.
Precautions to be taken by local people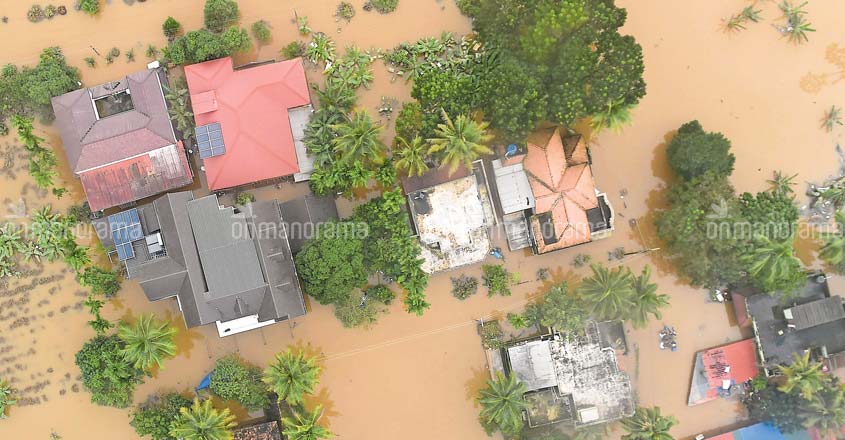 Residents of areas where the alerts have been sounded and those living in places where flooding had occurred last year should keep an emergency kit containing all important documents and other valuables ready. They have to be ready to relocate to safe places as directed by the officials in case of an extreme situation.
The areas where flooding is likely can be checked on the link http://sdma.kerala.gov.in/wp-content/uploads/2018/10/KL-Flood.jpg
The emergency kit has to be kept ready also by residents of landslip-prone areas. They include people living in areas where landslides occurred in 2018 or cited as uninhabitable by the Geological Survey of India. This alert is applicable also to people who lost houses in landslides and are now living in incomplete houses or whose dwellings are yet to be repaired. They should be ready to move to safe camps and the government has issued instructions to open such facilities. Click this link to see landslide prone areas.

Emergency kit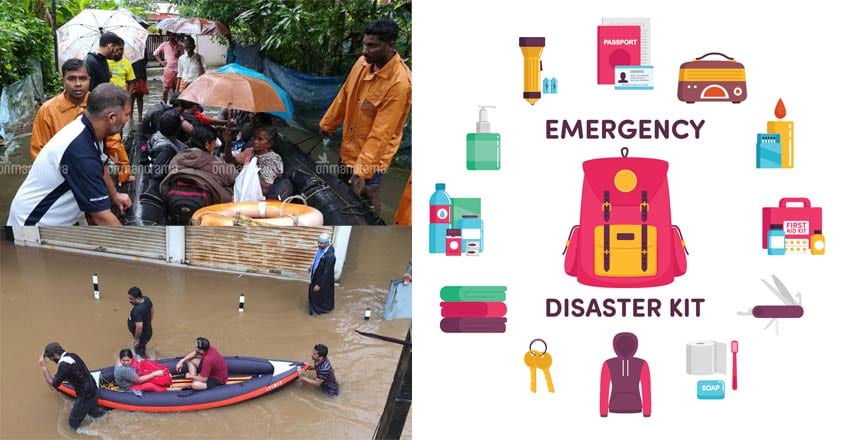 Important documents, certificates, jewellery and other valuables should be placed inside a plastic bag, which has to be kept at an easily accessible spot. This spot should ideally be at a high level from the ground. All residents, including women and children, have to be informed about the emergency kit and made aware that they may have to shift to a safe place if weather deteriorates.
Common instructions
• Avoid travelling in landslip-prone areas in the hills between 7pm and 7am.
• Do not park vehicles near streams in hilly areas as flash floods can occur.
• Avoid picnics to hill regions and to the beach.
• Never spread rumours through social media.
• Desist from clicking selfies on bridges and river banks
• Never step into rivers and canals as the water level could go up suddenly. Do not bathe or wash clothes in these water bodies. Ensure that minors also do not engage in these tasks.
• Inform all family members of the official instructions. Tell everybody that they should not wait for others in case an evacuation order has been given.
• Listen to weather warnings on television and radio. The Akashavani radio is available at:
1) Trivandrum MW (AM channel) 1161 kHz
2) Alappuzha MW (AM channel) 576 kHz
3) Thrissur MW (AM channel) 630 kHz
4) Calicut MW (AM channel) 684 kHz
• Shift to a nearby camp if necessary. Contact the local authorities in each village without hesitation.
• Switch off power main switch if water enters the house.
• The District Emergency Operations centre number is 1077. If calling from outside district, add STD code.
• Keep the contact number of panchayat authorities.
• If there are children, elderly, differently abled, sick or bedridden people in the house, shift them first. Also inform the Social Welfare Department officials in the area of their presence.
• Keep electrical appliances at a place where flooding may not occur.
• Shift pets to safe areas or free them. They can swim.
• Park vehicles in elevated areas.
• People living in low-lying apartments may avoid parking cars in cellars.
• Engage in rescue missions only if you have received training. Others can help the rescuers.
• Never panic. If everyone remains calm and united, any situation can be tackled.
Detailed instructions regarding the measures to be adopted by each government department are given in a handbook prepared by the disaster management authority. The handbook is available on the link http://sdma.kerala.gov.in/wp-content/uploads/2019/05/monsoon-prepaedness.pdf
Directives regarding rain are included in Chapter 2 while precautionary measures are listed in Chapters 6 and 7.
However, the alerts could be changed depending on the weather forecasts.