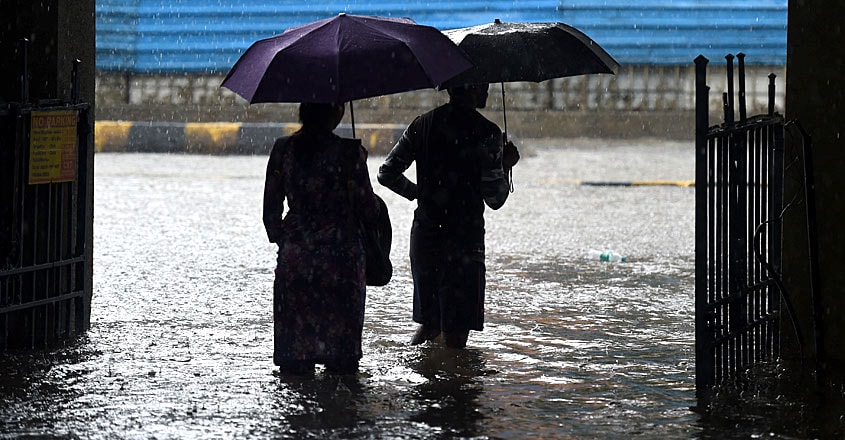 Thiruvananthapuram: The weather department at the Cochin University of Science and Technology (CUSAT) has predicted that the intensity of rain is weakening as the clouds are moving away from the state.
It said the low pressure area over Bay of Bengal, which is moving westwards, will help reduce the intensity of rain.
Meanwhile, the Indian Meteorology Department has not issued red alert for any district for Thursday.
With several parts of Kerala receiving continuous downpour, many low lying areas have been waterlogged, even as the toll in the rain-battered state has gone up to 104 so far.
Follow Onmanorama live updates here:
Search operations at Muthappankunnu at Kavalappara in Kerala's Malappuram district, where landslides claimed nearly 60 lives and several still trapped under the debris, have been reinstated after suspending it for a short while following heavy rain on Wednesday.
So far 27 bodies were recovered from the debris as per government figures. As many as 10 earth movers were deployed for the operations after landslides wiped out the hilly area on August 8 night.
While a red alert was already in place for Malappuram and Kozhikode on Wednesday, Kannur too w added to the list following heavy rains. Pathanamthitta, a central Kerala district which has been receiving very heavy rains since last night is put on high vigil, authorities said.
Rivers in spate
The water level in Meenachil, Pamba, Manimala and Achankovil rivers have risen breaching the banks and inundating nearby areas.
Fishermen have been advised not to put out to sea.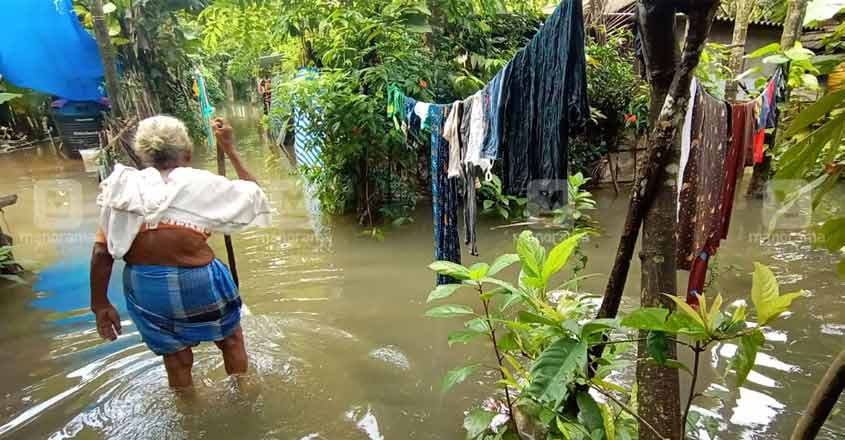 In Vizhinjam, a fisherman was drowned and three others were rescued when their fishing craft capsized.
Meanwhile, Chief Minister Pinarayi Vijayan told reporters here after a cabinet meeting that the government was trying to provide all possible help to those affected.
Announcing the financial assistance, Pinarayi said as per the state disaster response fund (SDRF) criteria, Rs 10,000 would be given as immediate assistance to the calamity-hit families.
Those who have lost their homes and land would be given Rs 10 lakh, while those whose houses had been destroyed or damaged would get Rs 4 lakh, he added.
Officials said though people have started shifting to their homes in many places, there are still 1,89,649 sheltered in 1,119 relief camps. As per a state government update, 11,286 houses have been partially damaged and 1,060 fully damaged.
Thirteen earth-movers and 500 odd rescue personnel were engaged in search operations at Puthumala in Wayanad, where another landslide had caused havoc, special officer, U V Jose, said.
Mud and boulders from the hill had washed out an entire settlement in the valley below covering it with 15 feet mud and slush.
Sniffer dogs have been pressed into service and Geographic Information System (GIS) team is expected to reach the area, Jose said.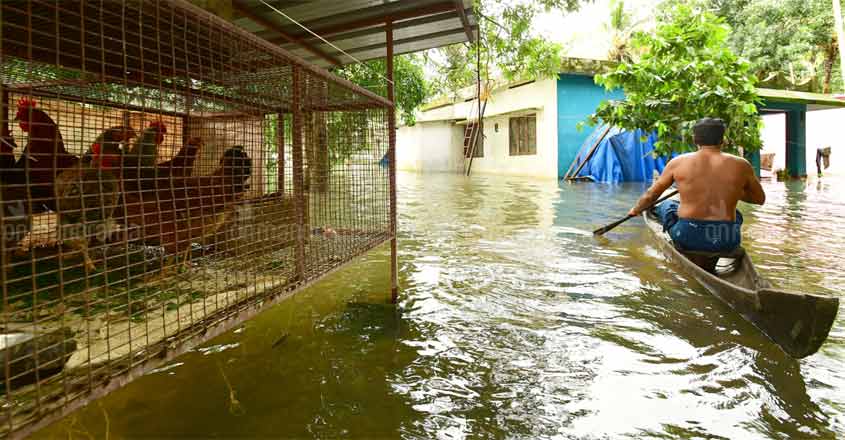 In a touching gesture, a Latvian national, whose sister was raped and killed at Kovalam last year, has expressed solidarity with the people of the state facing the monsoon fury and made a contribution to the Chief Minister's Distress Relief Fund.
Chief Minister Pinarayi Vijayan was all praise for Ilze Skromane and said her act was "unparalleled."