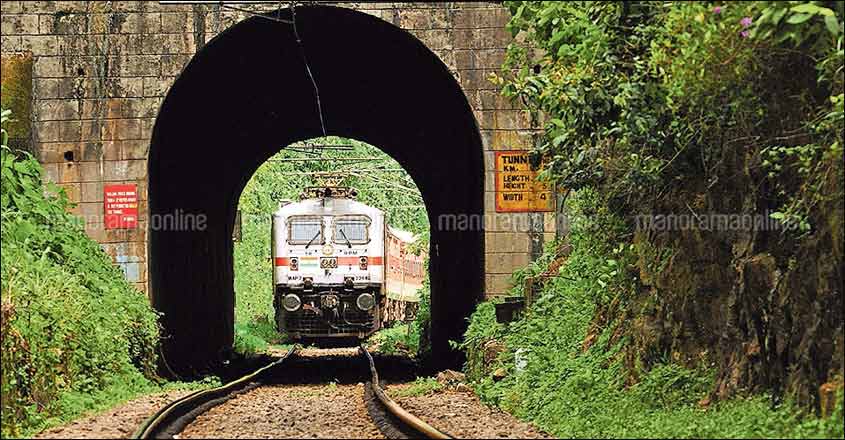 Kottayam: With the railways all set to release its latest timetable, local people have expressed concern over the move of the authorities to abolish stops of several long-distance express trains in the district. It was reported that the Changanassery, Vaikom Road and Piravom Road stops of Thiruvananthapuram - New Delhi Kerala Express, Thiruvananthapuram - Chennai Superfast Express and Kanyakumari - Bengaluru Island Express respectively would be withdrawn.
There is also a proposal to reroute the Thiruvananthapuram - Chennai and Kochuveli - Dehradun weekly express trains, which are now conducting services via Kottayam, along Alappuzha.
These suggestions are based on a study which found that there were an insufficient number of passengers at these stations.
Two years ago, the railway had prepared a report which said that the Changanassery, Vaikom Road and Piravom Road stops of the three trains were causing a loss to it. Meanwhile, the Railway Board issued a directive to cancel loss-making stops whenever regular train services resume after the lockdown. It is this order that is making train users in Kottayam anxious.
They point out that development works were carried out recently at all the stations. While Changanassery station has been modernised with more facilities, in Vaikom Road, the platforms are now aligned with the main track. Moreover, the platforms at Vaikom Road have been extended and can accommodate trains with 24 coaches like Kerala Express.
While the railway authorities claim that two trains would be diverted from Kottayam route to reduce congestion, train users say that the argument is hollow as doubling would be completed next year.
Meanwhile, the railway says that no final decision has been taken to cancel the stops. "The study regarding the profitability of the stops is being carried out by IIT Bombay. However, we have apprised the Railway Board of the special situation prevailing in Kerala," said a railway official.